09 Aug 2021
Community Member Monday: Jessé Moreira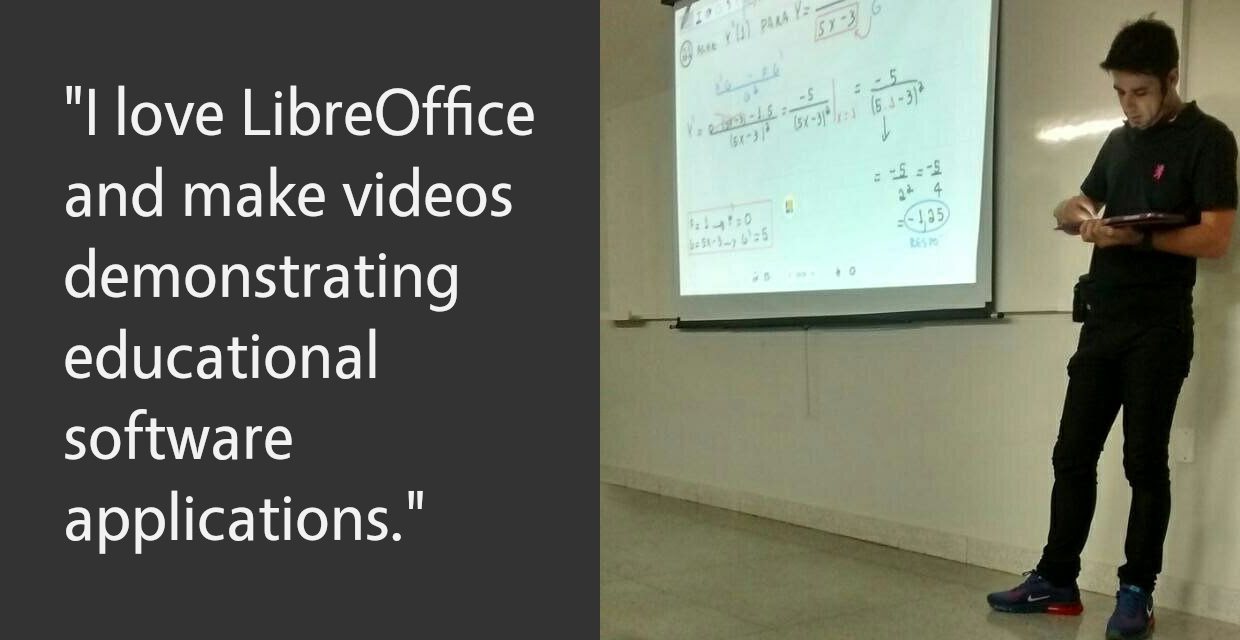 Love LibreOffice too? Want to help us spread the word about it, and other free and open source software (FOSS) projects? Then we appreciate your help! Everyone can raise awareness about the importance of FOSS and open standards, like the OpenDocument Format, LibreOffice's native format.
For instance, Jessé Moreira from the Brazilian Portuguese LibreOffice community has created a set of tutorial videos. Here's what he has to say:
Hello! I am a high school math teacher. I love LibreOffice and make videos demonstrating educational software applications. I have a channel that talks about libreoffice in Portuguese on Odysee and YouTube.
I intend to continue promoting LibreOffice by recording videos and contributing to the incredible project. Greetings from Brazil!
Thanks, Jessé! We have more videos created by other community members too. Recently, we talked to Harald Berger from the German community about how he makes his tutorials. To anyone reading this who also wants to contribute videos in their language, drop us a line and let's work together!
And one more thing: Jessé recently became a Member of The Document Foundation, the non-profit entity behind LibreOffice. This means that he can help to steer the project and vote for the Board of Directors, amongst other things. All LibreOffice contributors are welcome to become Members and help us to keep doing awesome things:
Please confirm that you want to play a YouTube video. By accepting, you will be accessing content from YouTube, a service provided by an external third party.
If you accept this notice, your choice will be saved and the page will refresh.
Comments