06 Jul 2021
Online meeting of the Spanish-speaking LibreOffice community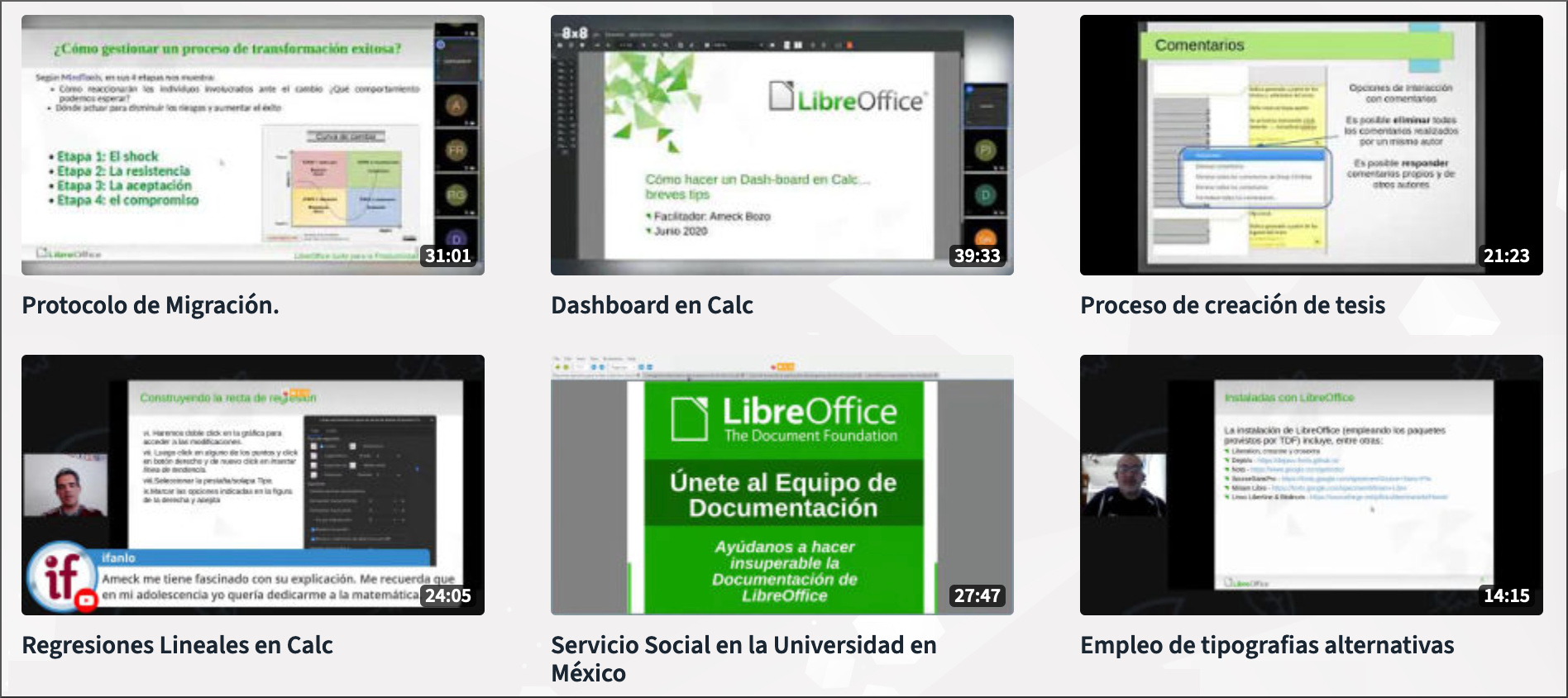 Daniel A. Rodriguez from the Hispanic LibreOffice community (and TDF's Board of Directors) writes:
---
On Saturday June 26, we held the first virtual meeting of the Hispanic community this year. The activity was attended by several members, who are recognized for their participation and collaboration in the project.
We have opted for a new name for the event, although the same spirit as last year has been maintained. We understand that this modification is in line with what we do every day in the different areas we set up for this purpose: talk about LibreOffice.
In addition, we launched the Spanish channel on Fediverse.tv and the #libreoffice-es room on Libera.Chat. The interaction with the speakers was available through the integrated chat on Fediverse.tv, IRC (either with a client or through the web interface), or from the Hispanic group on Telegram.
As always, it was an open activity, free of charge and aimed at anyone interested in the office suite par excellence of free software. The event could be attended live from 16:00 UTC through the Spanish channel on Fediverse.tv.
Almost immediately after each presentation, the video was made available through the chosen platform. Fediverse.tv is based on PeerTube, which is an open source, decentralized, federated web application that uses peer-to-peer technology to reduce the load on individual servers when viewing videos.
---
Thanks to Daniel and the community for organising the event! Videos from the talks are available here. We hope to have more events in the coming months – and, of course, there's the LibreOffice Conference 2021 coming up in September!
No Responses