23 Apr 2021
LibreOffice flyers for schools and universities – Help us to hand them out!
Our New Generation project is encouraging new – and especially younger – people to join the LibreOffice community, improve the software, and gain valuable skills.
We've created a flyer that can be handed out in schools and universities, and here it is: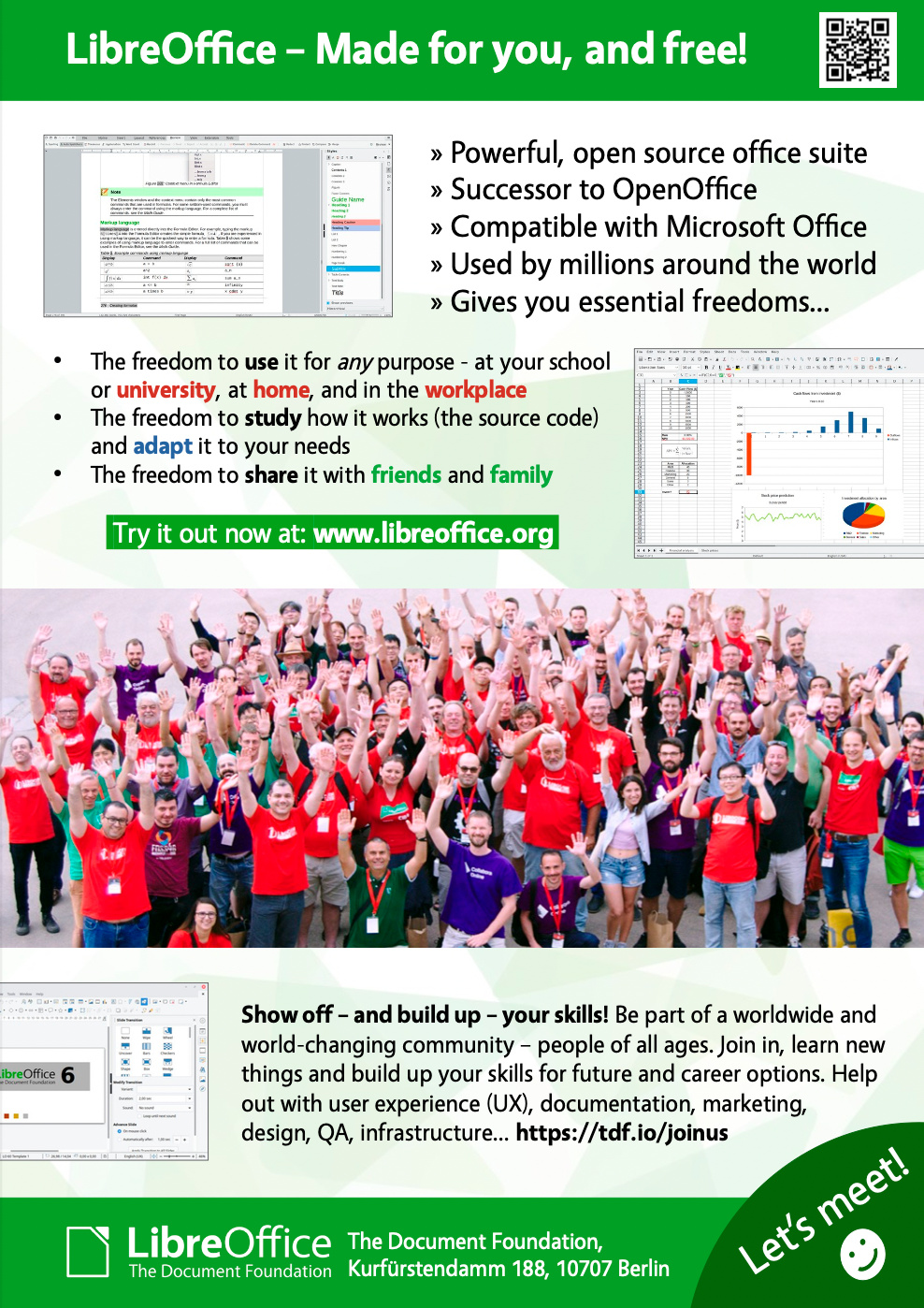 Now, we need your help to spread the word! If you study or work in a school or university, we can send you some flyers that you can give to interested people. We also have versions of the flyer in other languages, translated from the source file (Vegur font required) by our community:
Want some flyers?
We're happy to send them to you – just send us an email with some details, such as the school/uni where you work or study, how many you want, and in which language. Then we'll get them printed and posted to you.
Thanks for helping to spread the word! To learn more about LibreOffice New Generation and share your ideas, join our Telegram group.
Comments