01 Dec 2022
Getting Started Guide 7.4 and Impress Guide 7.4 Available for Download
The LibreOffice Documentation Team announces the immediate availability of the Impress Guide 7.4 and Getting Started Guide 7.4
The Impress Guide 7.4 was coordinated by Peter Schofield and revised by Kees Kriek. The guide is available in PDF as well as in ODF formats. An online version is available in the bookshelf website.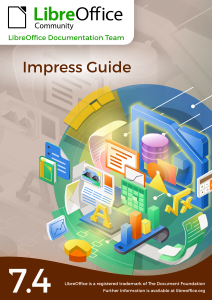 The Getting Started Guide 7.4 update was coordinated by Skip Masonsmith also with the revision of Kees Kriek and Jean Weber.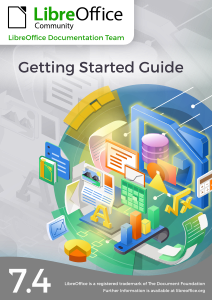 The LibreOffice Community thanks Peter, Skip, Kees and Jean for their immense contribution to our documentation assets and knowledge.

The Guides can be downloaded or purchased in printed version from the Documentation website as well as the bookshelf project.
Comments