13 Nov 2021
LibreOffice Community at the Open Source Experience 2021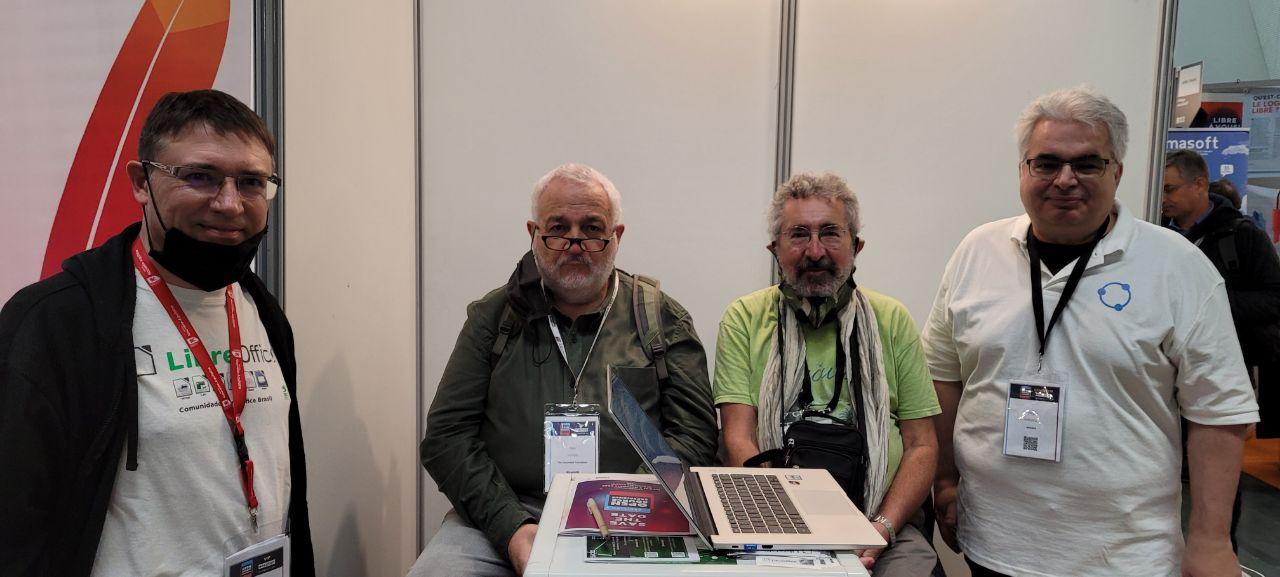 Sophie Gautier reports from the recent Open Source Experience event in Paris:
It's been a long time since we had a LibreOffice booth at a live event, so we really appreciated having the opportunity to meet again in in early November! Jean-Michel Coste, Régis Perdreau, Christophe Cazin, Italo Vignoli and I were present at the booth to answer questions from visitors and companies from the ecosystem. A big thank you to the team for their presence!

Our discussions with other FLOSS associations were fruitful, and the ambiance in the FLOSS Village was full of joy and events (there was a quick where people could win books and even a scooter).

We look forward for the next OSXP in 2022!
Thanks to Sophie and the French-speaking community for taking part! And indeed, hopefully we'll be able to meet at more in-person events early next year…