16 Apr 2021
Annual Report 2020: TDF and the Pandemic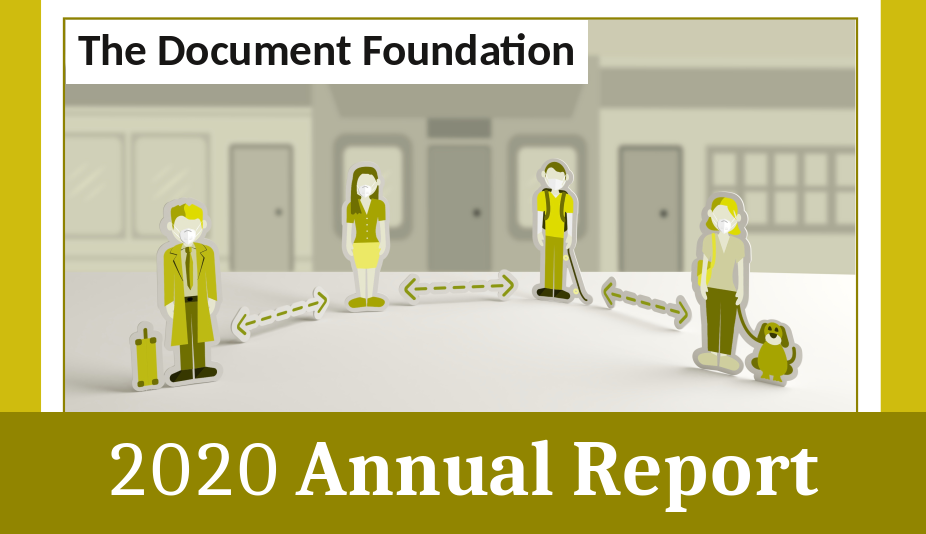 2020 was a year to remember, because of LibreOffice's 10th anniversary and the COVID-19 pandemic, which impacted our lives, hindered travel and canceled community meetings
(This is part of The Document Foundation's Annual Report for 2020 – the full version is here.)
On March 11, 2020, when the World Health Organization declared a pandemic, few could foresee the long road ahead or the different ways in which people would suffer: the deaths and agony of millions, the damaged economies, the disrupted lives and near-universal loneliness and isolation.
At the end of 2020, over 100 million people were confirmed to have been infected and, according to Johns Hopkins, more than two million people had died. Some were still dreaming of a return to normal, thanks to vaccines that seemed to materialize as if by magic.
Let's look back at where we were when we first understood how drastically our lives would change.
We were planning LibreOffice events in Asia and Latin America, as in 2019, and a LibreOffice Conference in Germany, in the lovely medieval city of Nuremberg. We were also planning to attend conferences in Africa, Asia, Europe, North and South America, to celebrate LibreOffice's 10th anniversary.
We were planning local meetings of native language communities, to engage new volunteers, and talks at local events, to advocate the use of LibreOffice and the Open Document Format. We were planning meetups with other community members, for a chat over food and drinks, as we have been used to doing on a regular basis over the last 10 – or even 20 – years (in the OpenOffice.org project).
Unfortunately, since March 2020 we have been forced to spend most of our time at home, to protect each other from COVID-19. Although our community has not been hit severely, we have suffered from the pandemic like anyone else, to the point that we will not remember 2020 as the year of the 10th LibreOffice anniversary, but as the year of the big lockdown.

Luckily, we have not lost our enthusiasm. We were able to organize a global virtual conference in October, a local virtual conference in Italy in December, the "talks in the time of isolation" of the Spanish speaking community, plus other local virtual events around the world. In addition, we managed to secure speaking slots at many free open source virtual events around the world, to update FOSS communities about the progress of the LibreOffice project during the previous decade.
We plan to take part in many events in 2021 – mostly online, but with some hope that
in-person events may be possible later in the year. In any case, we wish everyone in the LibreOffice community good health and strength through these difficult times.
Comments