12 Apr 2021
Community Member Monday: Gökçe Kuler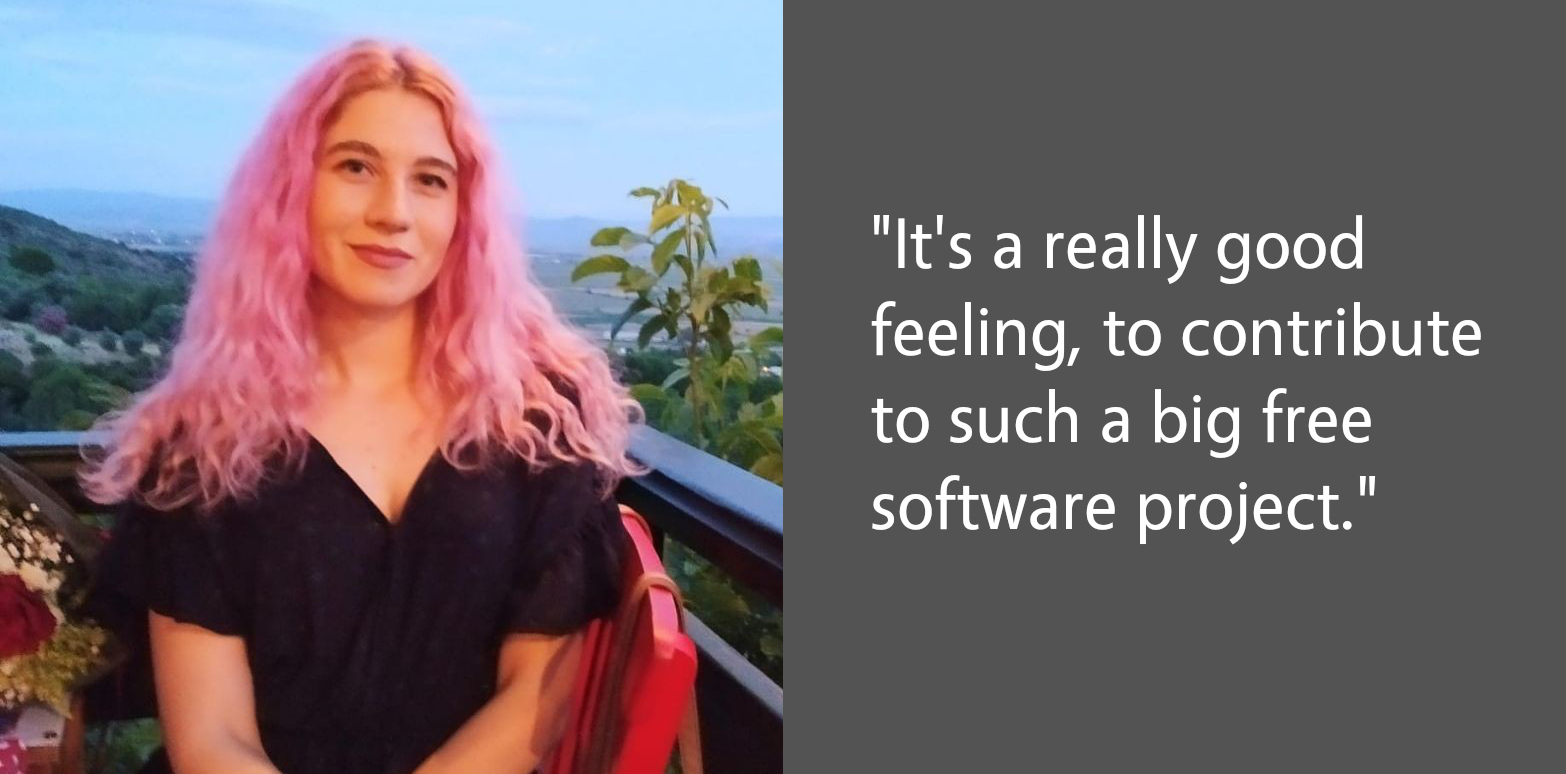 Today we're talking to Gökçe Kuler from our Turkish LibreOffice community…
Tell us a bit about yourself!
I'm from Aydın, Turkey. Currently I'm studying in my final years at the Computer Engineering department of Çanakkale Onsekiz Mart University. I'm interested in free software – and enjoy working with free software projects and learning new things aboutthemit. I met free software when I started university via my advisor Necdet Yücel.
I like playing the guitar and the kalimba. Also, I recently started painting with acrylic paints. I'm vegetarian, and actively participate in animal protection and gender equality projects.
You recently solved your first bug in LibreOffice. How did that go?
In our final years at the university, we work on a project together with an advisor. My advisor Necdet Yücel offered to work on LibreOffice as a graduation project, and then Gülşah Köse mentored me to get involved.
Firstly, I prepared my working environment – then we decided to work on an unit test instead of a bug. I completed it, and sent it to Gerrit. I was very happy when I got my first "merged" email. After that, we selected a new bug, about a dialog. I solved it too and wrote a blog post. It's a really good feeling, to contribute to such a big free software project.
Recently, I've started working on a new bug in Impress and progressing with it. I will continue contributing to LibreOffice.
Do you have any tips for other people new LibreOffice contributors?
Instead of starting with a complex bug, I suggest starting with small things like a missing unit test, or they can even fix a typo. In this process, we get the opportunity to learn about LibreOffice development tools like Git, Gerrit, Jenkins etc…
In this way, the mechanisms in the project can be better understood, and self-confidence is gained to solve a bug. In addition, LibreOffice is a huge project and I think it is very important to read the project code in detail to understand what we work on.
Thanks to Gökçe for all her contributions to LibreOffice! Anyone with C++ knowledge can dive in and explore our codebase. There's lots to learn, but we're making it easier to get involved with Easy Hacks and channels for communication. Join us!
No Responses