07 Dec 2020
Community Member Monday: Shivam Kumar Singh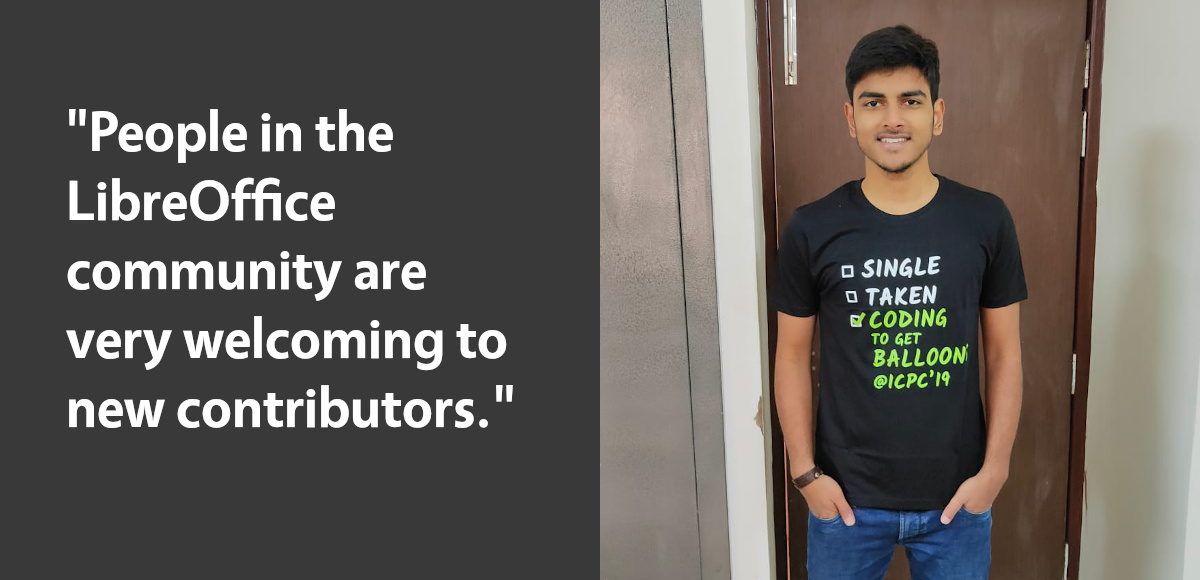 Today we're talking to Shivam Kumar Singh, who has been working on new LibreOffice features as part of the Google Summer of Code…
To start with, tell us a bit about yourself!
I am a undergraduate Engineering student at the Indian Institute of Engineering Science and Technology in Shibpur, India. Currently I am in my pre-final year, and for the last two years have been involved in development and all things tech-related. I run a programming club in my university, in which, along with my team, I educate our peers on how to start programming.
As for hobbies: I am a coin collector. I love collecting coins of various countries and anything vintage is of great interest to me. Apart from that, I am a huge anime and manga fan! You can find me on GitHub and Facebook.
Why did you decide to become a member of The Document Foundation?
I became a part of the Libreoffice community through the Google Summer of Code (GSoC) 2020, in which I developed the much needed Styles Inspector for Libreoffice writer (mentors: Mike Kagansky and Tomaz Vajngerl (Collabora), and Heiko Tietze (TDF)). Even before GSoC, I was a regular contributor to the core repo and had fixed plenty of Easy and Interesting hacks.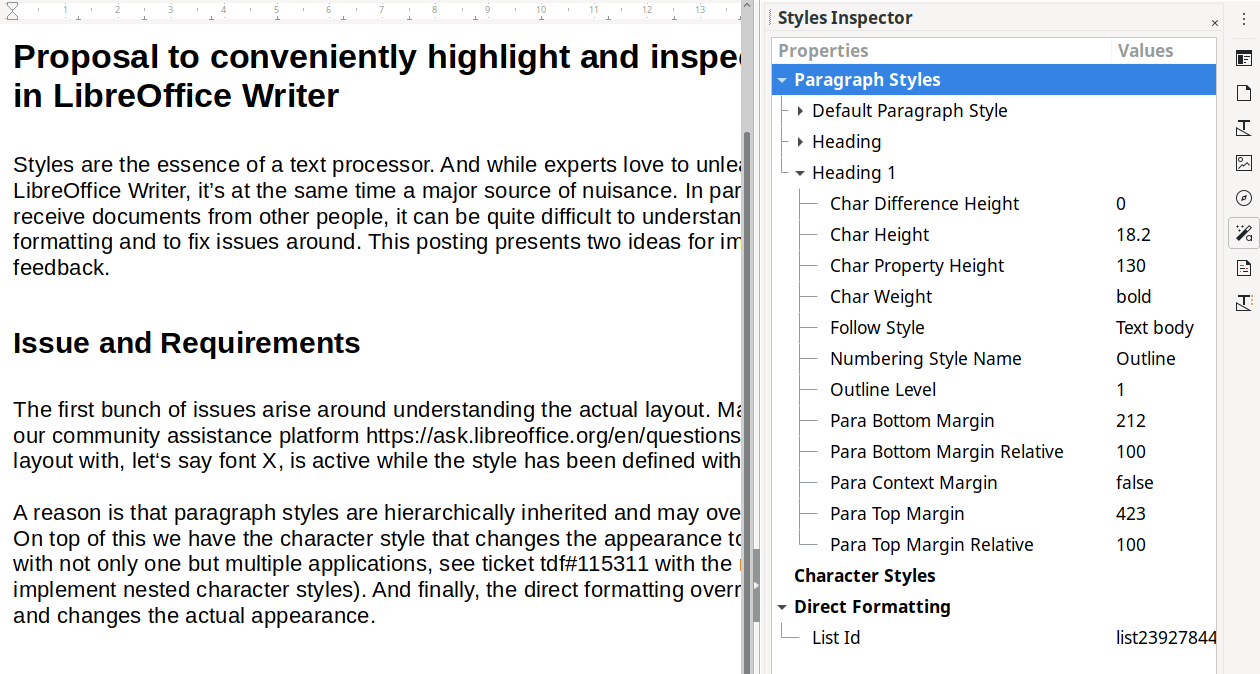 After completing GSoC, I got an invitation from Muhammet Kara to join TDF. I was completely thrilled by the invitation. Being a part of the TDF membership is more like a responsibility, and it gives a complete sense of belonging to the community, to which I was making voluntary contributions beforehand.
I feel that being a TDF member gives me a more vivid idea on where the software is actually going in the future, and how I (along with the other members) can do my part to bring the best out of the software.
What are you working on right now?
I contribute in the code base of Libreoffice. I was working on the Styles Inspector for the whole summer. The project is at a very good and very usable state now. Most of the time I monitor the bugs associated with it, sharing my views or sending patches to fix them. I strongly believe that we should not abandon our projects just when the timeline ends, or it becomes usable. Instead one should keep on polishing it until there is no mega improvement possible 🙂
Other than this, I am always around the #libreoffice-dev IRC channel, helping the other newcomers with their queries, and showing how to start contributing to the codebase.
Anything else you plan to do in the future? What does LibreOffice really need?
I think the LibreOffice community is one the best communities someone can be a part of. People here are very welcoming to new contributors, and that's really a big boost when trying to understand or work on a new codebase. I really want LibreOffice to expand its network and be a part of other programs like Google Code-in (which later got closed this year though) and CommunityBridge, as in that way, more people – particularly students – will be able to know about the community and the software.
I have always prioritized Open Source over commercial software. But it's very unfortunate that in countries like India, where student and youth contribution is very high, not many people are unaware of Open Source technologies in general – and Libreoffice in particular. Everyone is paying huge sums for Microsoft Word or other suites, even though there are suites like LibreOffice available completely for free, with a lot of new and cool features.
A lot has been done and a lot still needs to be achieved. The Document Foundation's growth has been spectacular in these past 10 years. I cannot wait to see what the team will achieve in this decade 🙂
Many thanks to Shivam for sharing his experiences! And indeed, in the LibreOffice community we try to be welcoming and accessible for all new contributors. Find out what you can do for LibreOffice, and let us know how you get on!
Comments