12 Oct 2020
LibreOffice Impress Template Contest by the Indonesian Community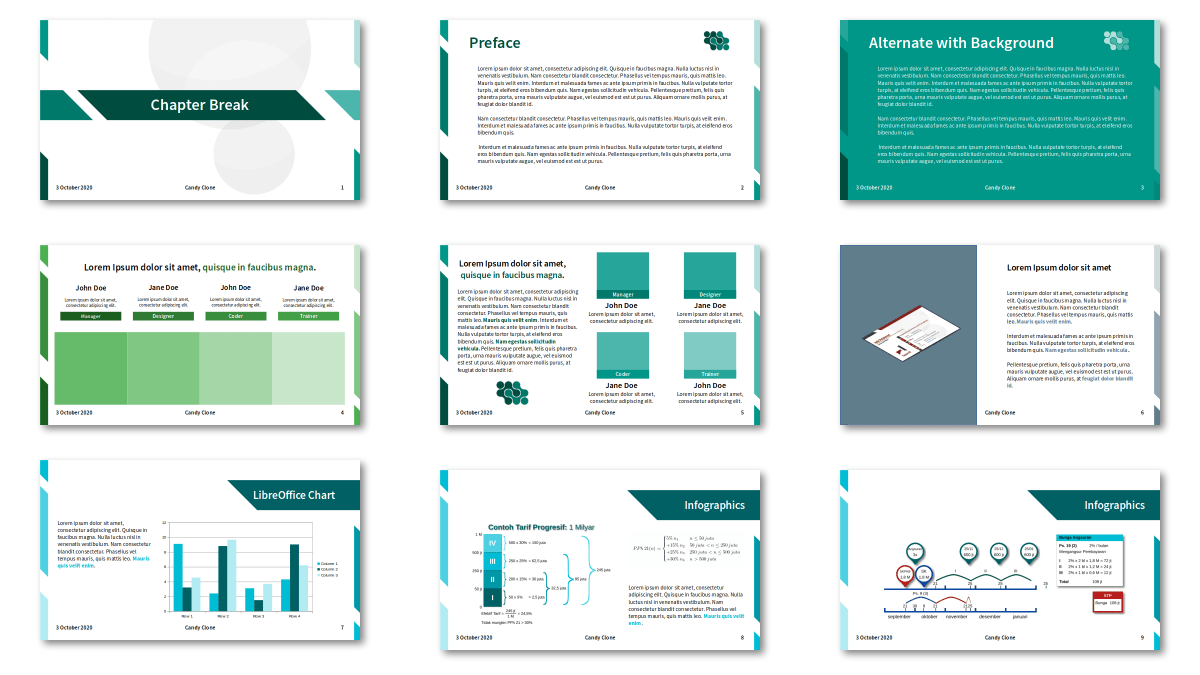 Ahmad Haris writes:
Last month, LibreOffice Indonesia held an Impress Template Contest and today we announced the results. There are several items for prizes, such as ARM Mini PC and shoes, sponsored by FANS Shoes Factory.

The main goal of this contest is to get more people active in the community, design good Impress templates, and if possible, change the old default templates with the new ones. Most of the participants are from the younger generation (since in our group, only fewer than than 10 members from 739 are older than me).
Thanks to Haris and the whole Indonesian community for their great work! The templates are available on the website here.
Comments