18 May 2020
Hispanic LibreOffice community meets online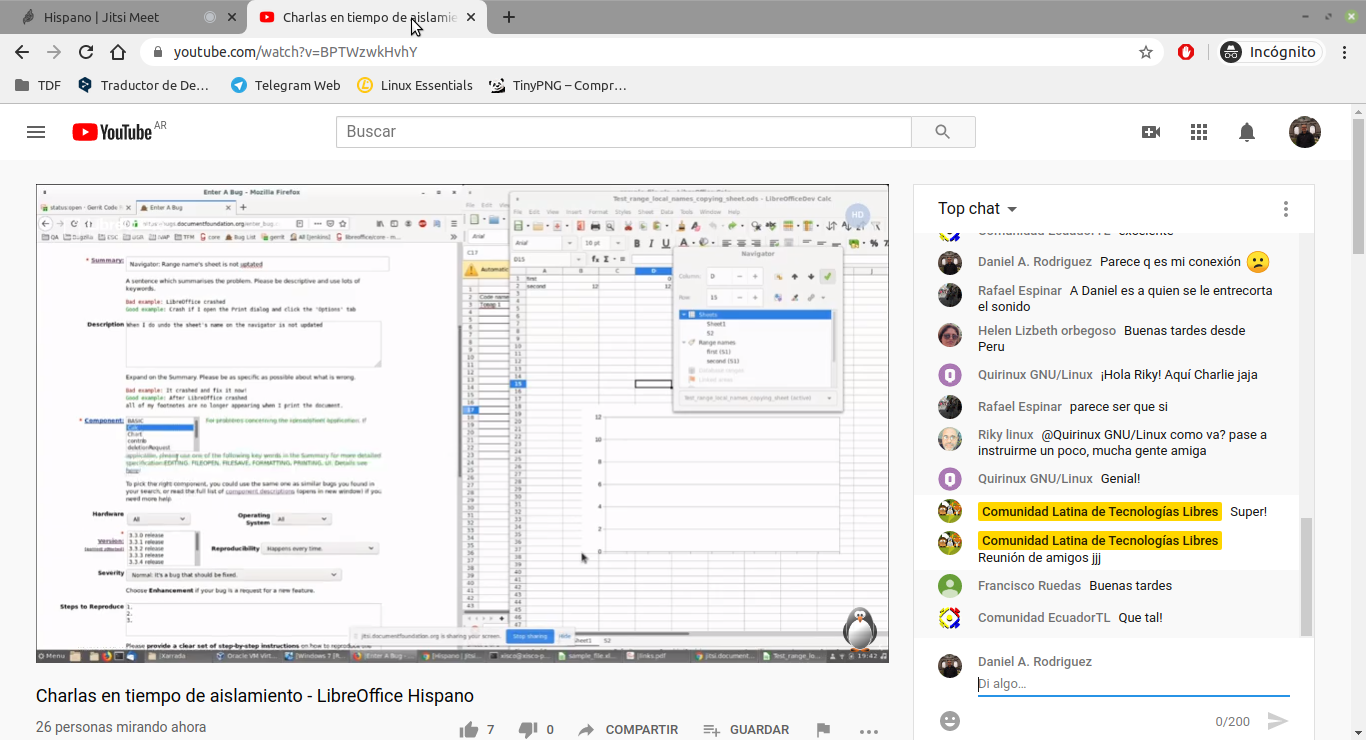 LibreOffice communities around the world love to meet in person, share ideas, work on the software, and have a good time. Of course, "real life" meetings have been difficult in recent months, so communities are going online instead. Daniel A. Rodriguez, LibreOffice contributor based in Argentina and TDF Board member, tells us about an online meetup at the weekend:
On Saturday, the Hispanic LibreOffice community held an online event via TDF's Jitsi instance, and streamed on YouTube. The event started 17:00 UTC and last almost 4 hours. More that 35 people took part, which benefited from the presence of several members who are well-recognised for their participation and collaboration in the project:

Celia Palacios, from Mexico, told us about the work of the documentation team.

Mauricio Baeza, also from the Aztec land, talked about the potential of macros using Python.

Xisco Fauli, from Spain, explained how quality control is applied to software in the development stages.

Ismael Fanlo, another Spaniard, presented pivot tables.

Gustavo Pacheco, from Brazil, talked about becoming a member and invited everyone to apply.

Meanwhile, I gave a tour of the collaboration possibilities presented by the project. This was, of course, an open event – free and aimed at anyone interested in the FOSS office suite per excellence. The event took place on Saturday May 16th on our Jitsi server. Also, thanks to our friend Servio from the open-source Latin community, we had a live broadcast through YouTube, now available as recording.
Thanks to everyone who took part! LibreOffice benefits enormously from the work of communities around the globe. If you're reading this and want to boost LibreOffice in your country or language, check out our native-language projects and give us a hand!
No Responses