20 Dec 2019
10/20: LibreOffice 10th anniversary in 2020, a year long celebration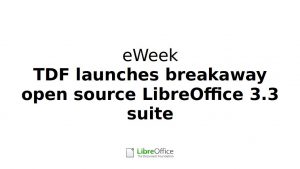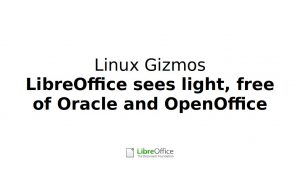 LibreOffice was announced on September 28, 2010, with a positive feedback from tech and business media all over the world (above, two significant titles from eWeek and Linux Gizmos). To celebrate the event, The Document Foundation has organized a year long anniversary project, starting at FOSDEM in Brussels on February 1/2 and ending at POSS in Paris in early December 2020.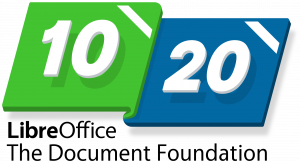 LibreOffice community members will attend as many FOSS events as possible, carrying stickers and swag with the anniversary logo. The author is Rania Amina from Indonesia, a member of the LibreOffice community who has already contributed with logos and 2D animations to the success of LibreOffice Indonesia Conference in 2018.
Rania Amina will attend FOSDEM in Brussels, and will also talk about the LibreOffice Theme Changer at the Open Document Editors DevRoom.
So far, in addition to FOSDEM and POSS, events have been confirmed in Nigeria (Open Source Africa), Kosovo (FLOSSK), Croatia (DORS/CLUC), Albania (OSCAL), France (Libre Graphics Meeting and OW2con), Taiwan (COSCUP and LibreOffice Asia Conference), India (Open Source India), Germany (Chemnitzer Linux-Tage, FrOSCon and the LibreOffice Conference), US (All Things Open) and Serbia (PSSOH), but several other are being currently discussed and will be announced as soon as possible.
Stay tuned !!! 2020 will be an exciting time for the LibreOffice community !!!
Comments