26 Nov 2019
LibreOffice Macro Team: progress report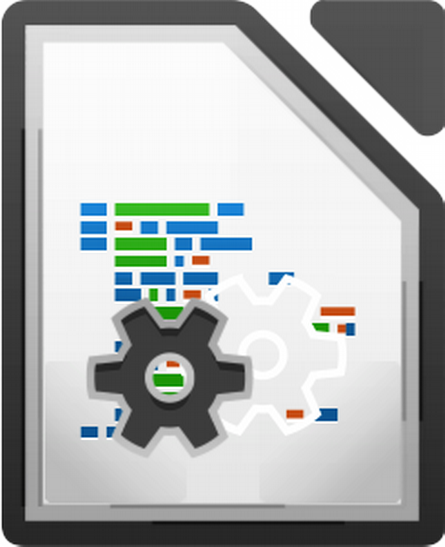 Macros help users to automate common tasks in LibreOffice, and in September, we announced a new team in our community to work on macro support.
So, what has happened in the meantime? This article is a collection of the work done by the LibreOffice Macro Team in the past few months, as well as any other macro-related things in the project. If you are interested in contributing to the macro team (development, testing or documentation), we'd love to hear from you – please send an email to ilmari.lauhakangas@libreoffice.org and we'll get in touch.
Quality assurance work
Tomoyuki Kubota and Alain Romedenne reorganised the macro meta bug, creating several subcategories for macro issues and feature requests.
Wiki docs
Soon after the announcement of the macro team in early September, we were contacted by Nathan Ullberg, who promptly started contributing to the wiki documentation. Nathan is keeping notes on the progress of his work on his wiki user page. Alain is collaborating with Nathan on the wiki effort, which includes creating new articles with example macros, reviewing old ones and translating them from French to English.
Code contributions from macro team members
Tomoyuki Kubota:
Andreas Heinisch:
Alain Romedenne:
Code contributions from honorary associate members
Mike Kaganski (Collabora):
Stephan Bergmann (Red Hat):
Samuel Mehrbrodt (CIB):
Help content
Improved by Alain Romedenne:
Improved by Olivier Hallot (TDF):
Added by Olivier Hallot (TDF):
Finally, we have to highlight Alain's presentation from the LibreOffice Conference 2019: Scripting LibreOffice Python macros, aka "Macros Well Kept Secrets":
Please confirm that you want to play a YouTube video. By accepting, you will be accessing content from YouTube, a service provided by an external third party.
If you accept this notice, your choice will be saved and the page will refresh.
Big thanks to everyone for their contributions and special thanks to Alain for coordinating things and being a tireless macro educator! As mentioned, everyone is welcome to join our efforts to improve macro support in LibreOffice – you don't need to be a developer. Help us with documentation, bug reports and more – and gain valuable experience on the way!
Comments