10 May 2019
Bringing people together: German LibreOffice Community Meeting, May 2019
Free and open source software is all about community: meeting people, sharing knowledge and ideas, and having a good time! As you may know, LibreOffice is developed by a worldwide community, and every year, members of the German-speaking community meet to discuss the project's status and future. In May, we met at Linuxhotel in Essen: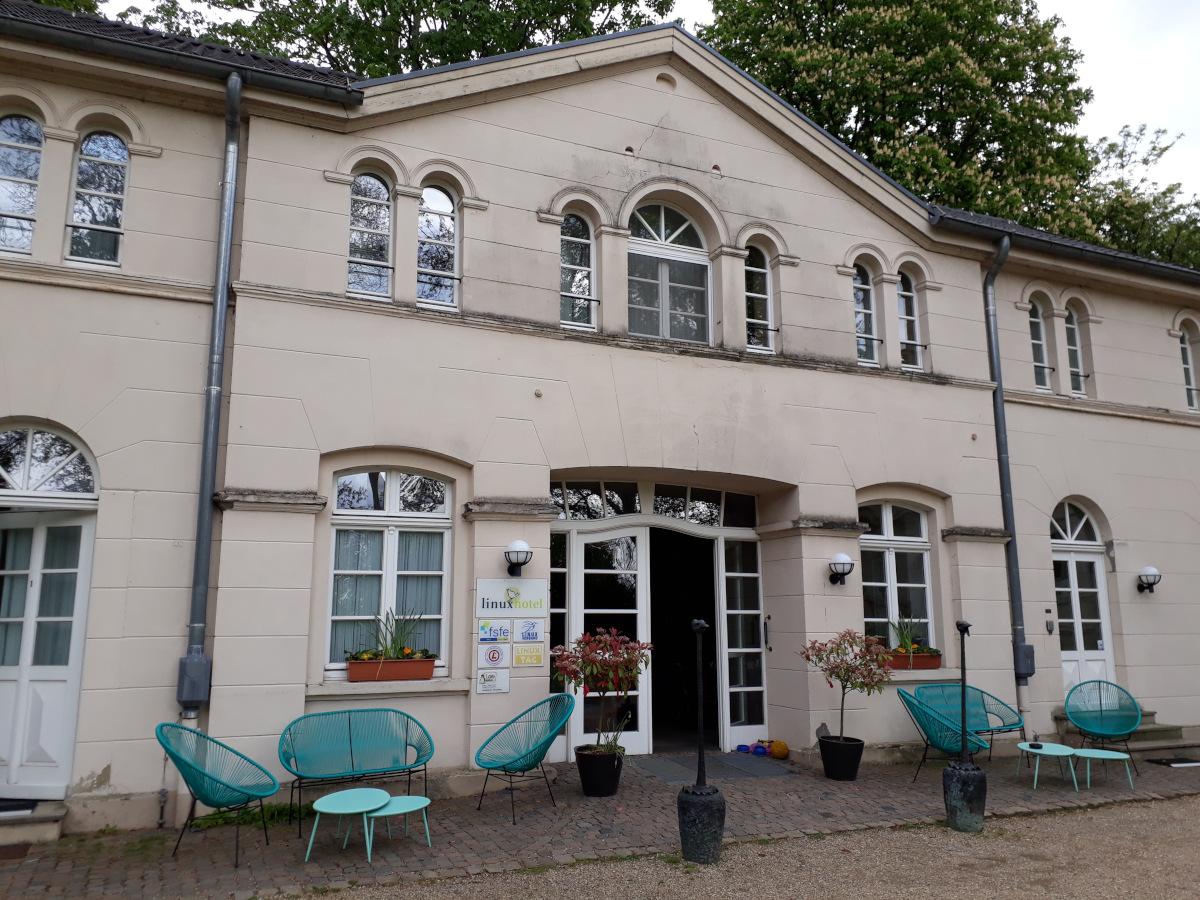 On Friday evening, we had an informal get-together with pizza and drinks. This was also an opportunity for new participants to get to know one another, while long-time LibreOffice supporters, who hadn't met in a while, could catch up too.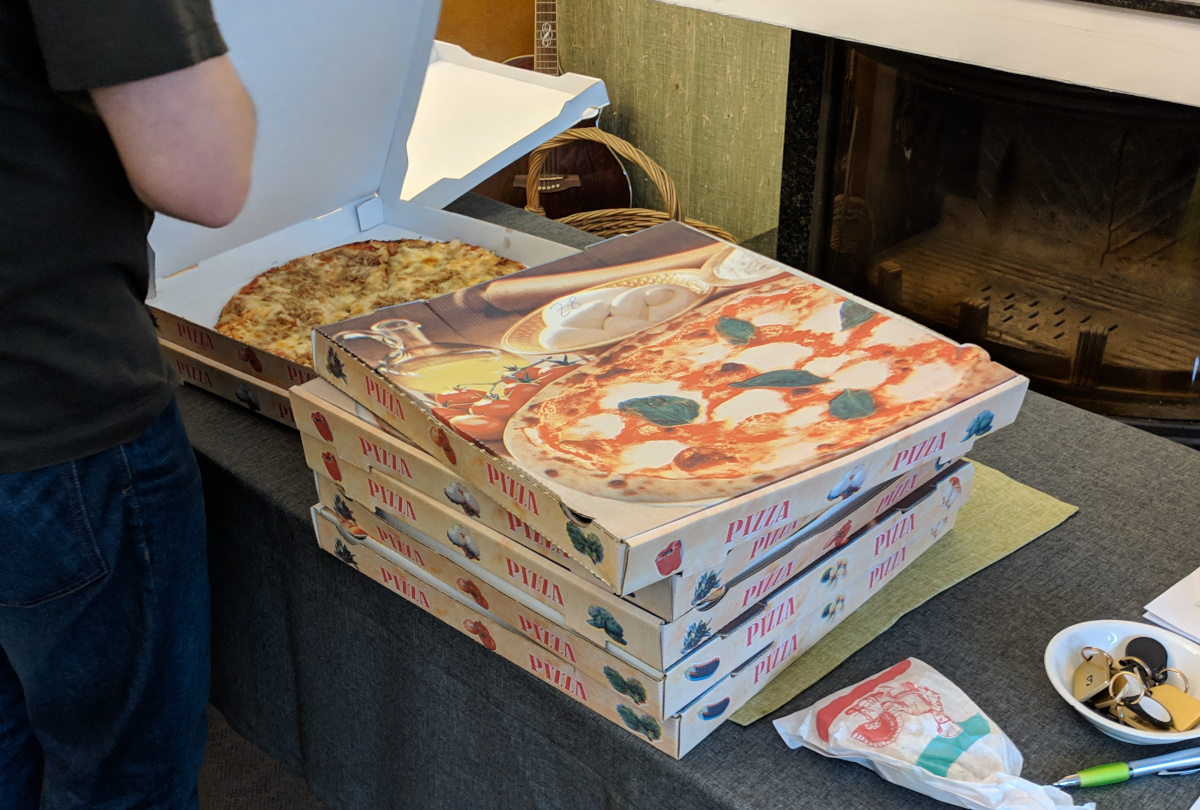 The main event started on Saturday: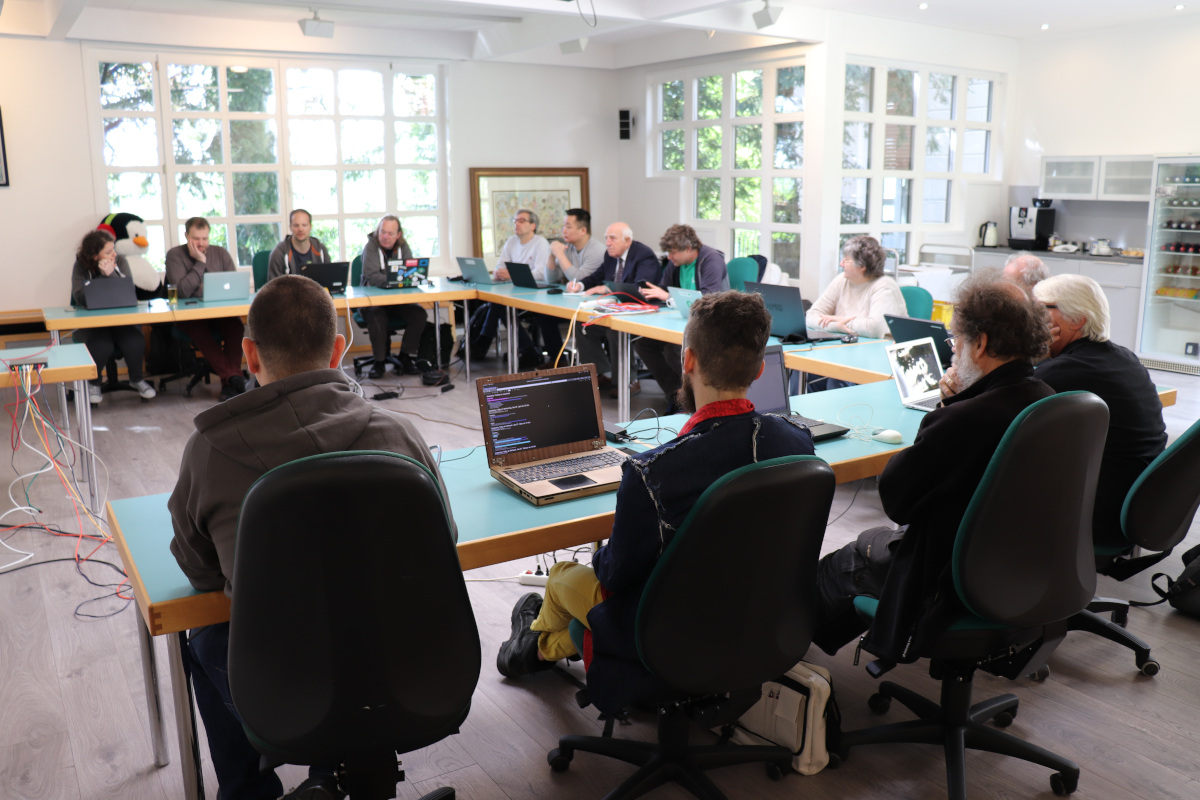 15 people took part, from across the LibreOffice project: developers, event organisers, infrastructure maintainers, documentation editors, and TDF team and board members. We discussed many topics, which are detailed on the pad (in German), including: the structure of the German project; the various tools that we use (and how to consolidate them); and which events we should attend in the future.
In addition, we created a list of tasks to focus on in the coming weeks and months, assigned to various members of the community. As we're a volunteer-led project, we always appreciate help, so if you've seen something on the pad that piques your interest, please join our mailing list and give us a hand!
After the discussions, we relaxed with some more food, drinks and games (Linuxhotel has a dart board). On Sunday morning, before everyone left, we had a quick final round of discussion, and a summary of what we're planning to do.
On the whole, it was a great event and reminded us that in-person meetings are important, especially for projects that normally work together over the internet. Being able to discuss ideas face-to-face is invaluable – and of course, it's great fun too. See you next year!
Comments