01 Apr 2019
LibreOffice at the Chemnitzer Linux-Tage 2019
Free software projects, such as LibreOffice and GNU/Linux, are developed by communities spread across the world. Most of the work takes place online, but there are many events for developers and supporters to meet face-to-face. One such event is the Chemnitzer Linux-Tage (Chemnitz Linux Days), in Saxony, which took place this year on 16 and 17 March. And the LibreOffice community was there!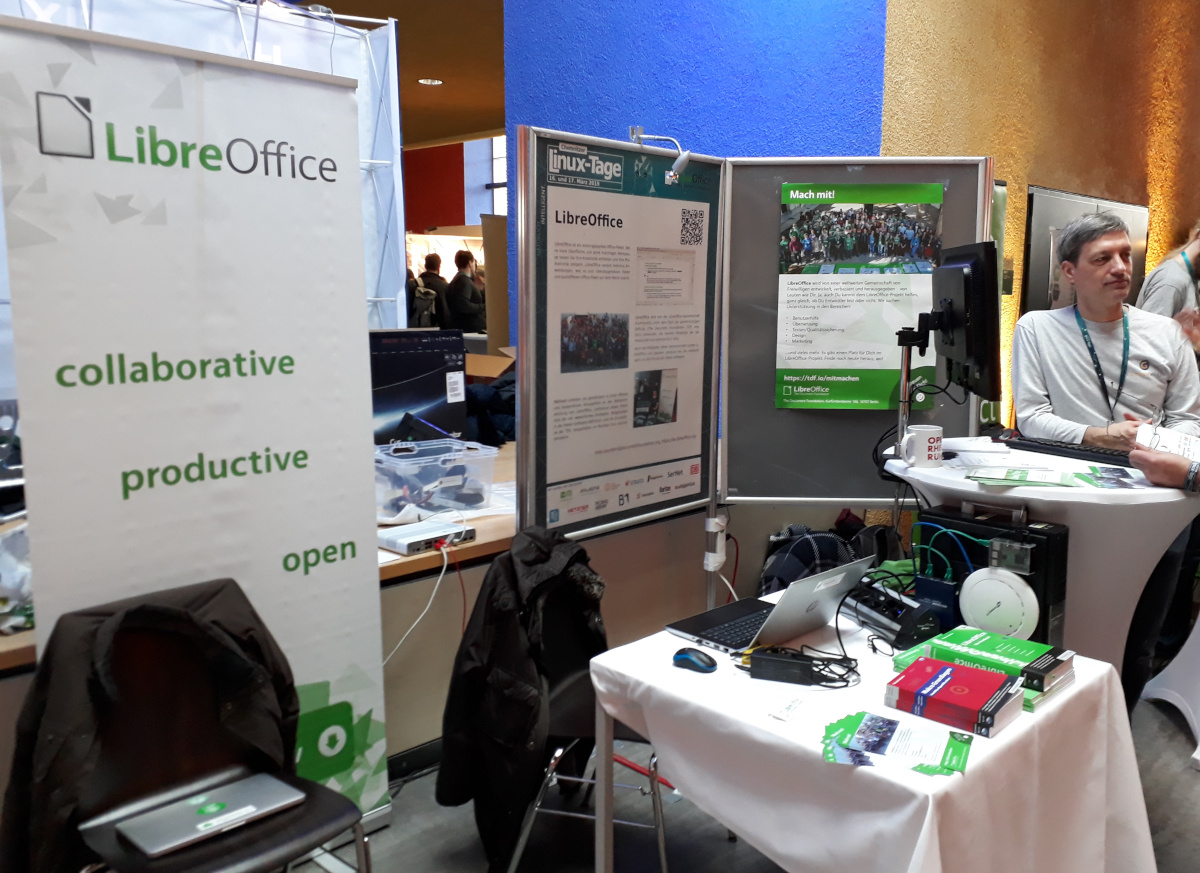 Stefan Unverricht, Thorsten Behrens and Mike Saunders had a stand with LibreOffice flyers, stickers, books and other merchandse – along with a PC to demonstrate the latest version of the suite. Of course, most Linux users are well aware of LibreOffice, but there were still various questions on these topics:
Document compatibility
Icon themes
Localisation (including Sorbian languages)
Creating extensions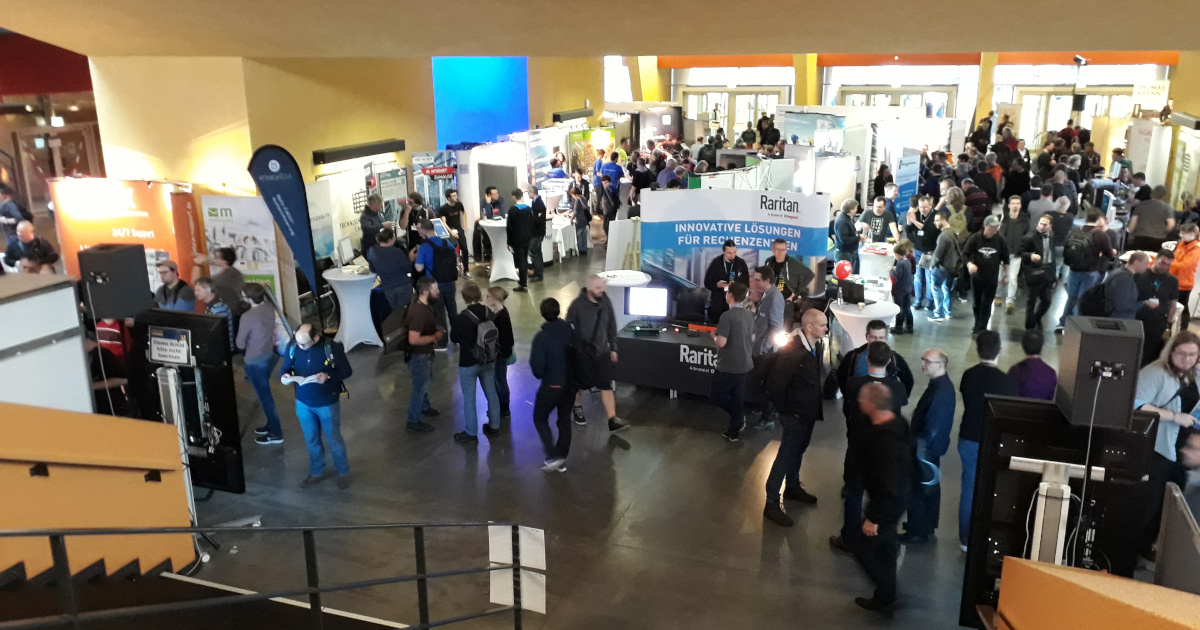 In addition, Stefan, Thorsten, Mike and Katarina Behrens gave talks about LibreOffice, The Document Foundation, and EGroupware integration with LibreOffice Online. Most of the talks were in German, and you can find them – along with audio recordings – here. From the other talks, we learnt about schools in Chemnitz that use LibreOffice, along with small organisations and churches.
Thorsten summarised the event: "It was very nice, with excellent talks, and a good spirit like the Paris Open Source Summit. The venue was lovely, while the talks were well attended. We should definitely go again next year!"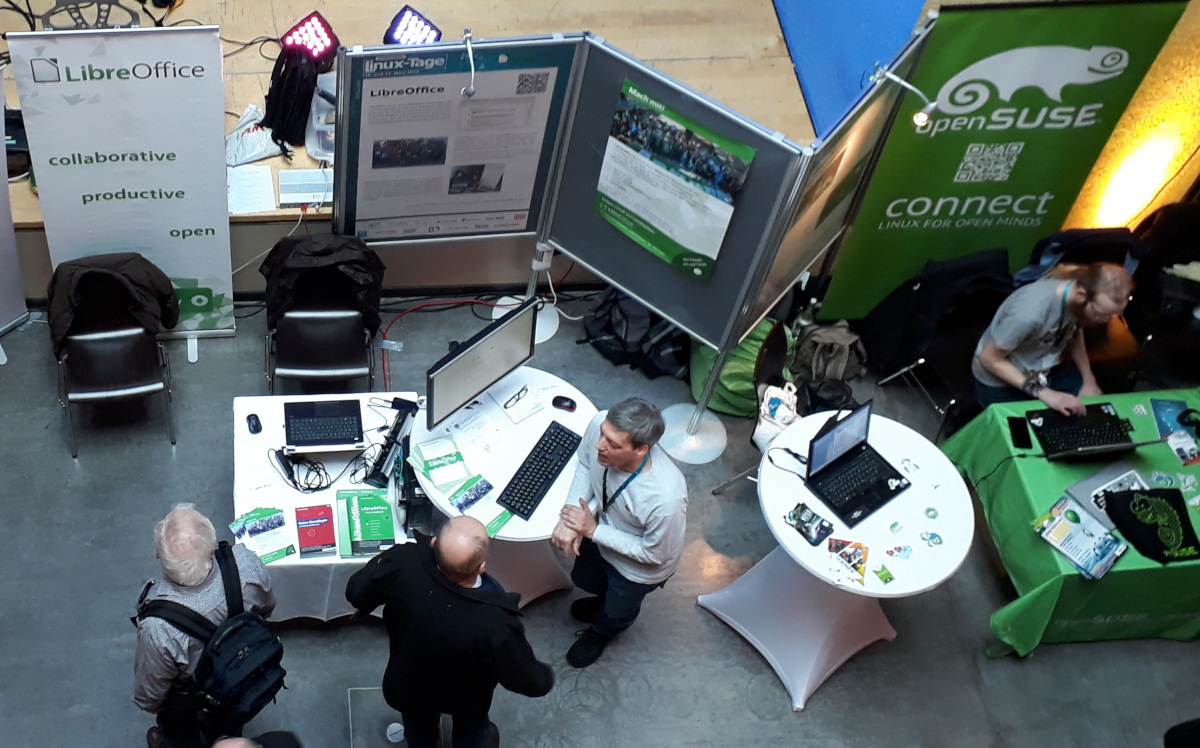 Comments