22 Jan 2019
New Guide: Conditional Formatting in LibreOffice Calc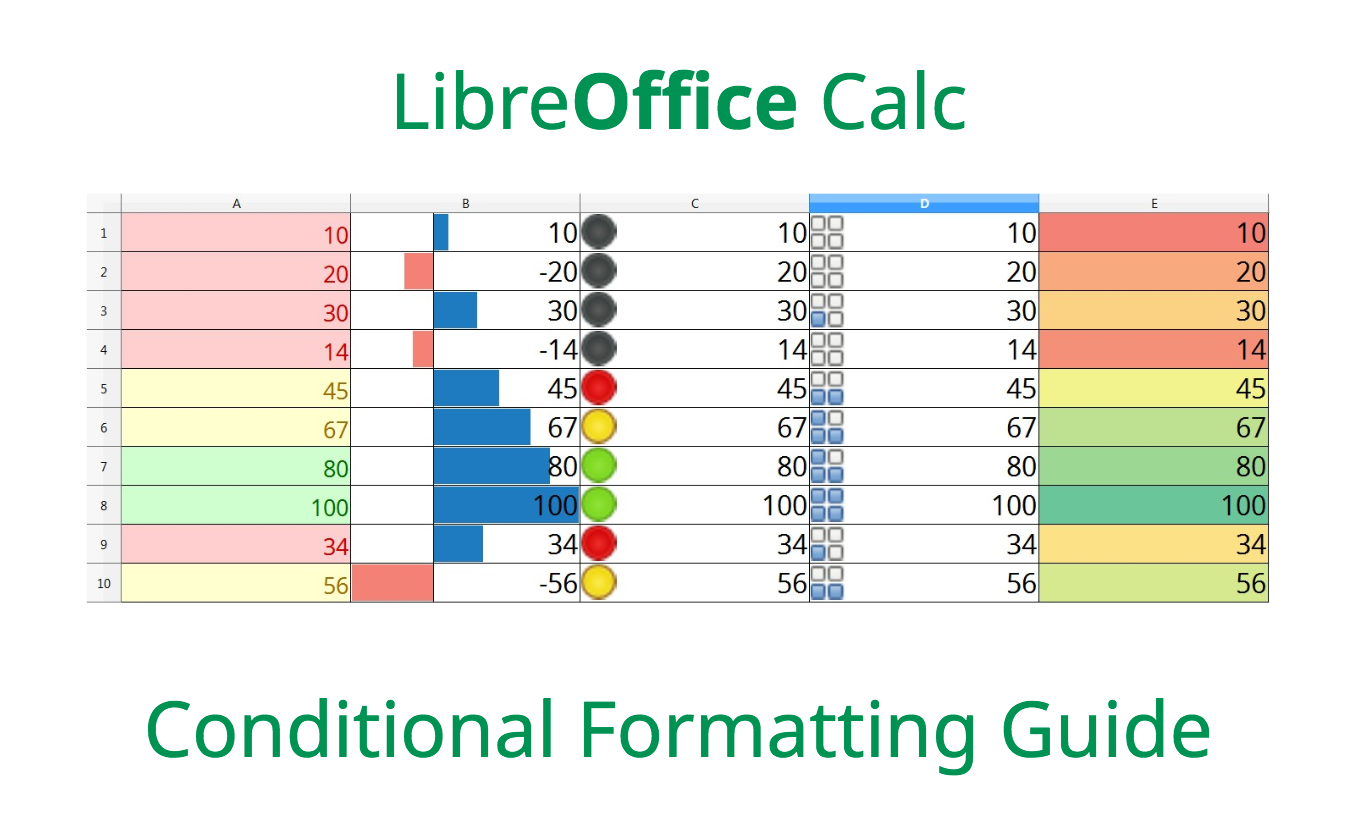 Roman Kuznetsov (aka Kompilainenn) from our documentation community has created a Conditional Formatting Guide for LibreOffice Calc. He says:
In this guide I wrote about:

How to create, change and delete conditional formatting
Multiple conditions for one cell range, and priority of condition processing
Creating cell styles for conditional formatting
All categories and all types of conditional formatting
Copying of conditional formatting

I want to say a very big thank you to Sophie Gautier for reviewing this guide, and to Mike Kaganski for fixing of some bugs in conditional formatting I found when I wrote it. I hope this guide will be helpful for many users of LibreOffice.
Click here to read/download the guide, and a huge thanks to Roman, Sophie and Mike for their great work! Most of LibreOffice's documentation is produced by volunteers, so if you're reading this and want to give them a hand, see here to get started.
Updating documentation in a large open source project is a great way to build up experience for a potential technical writing career, so join us!