04 Dec 2018
Report: LibreOffice Bug Hunting Session in Taiwan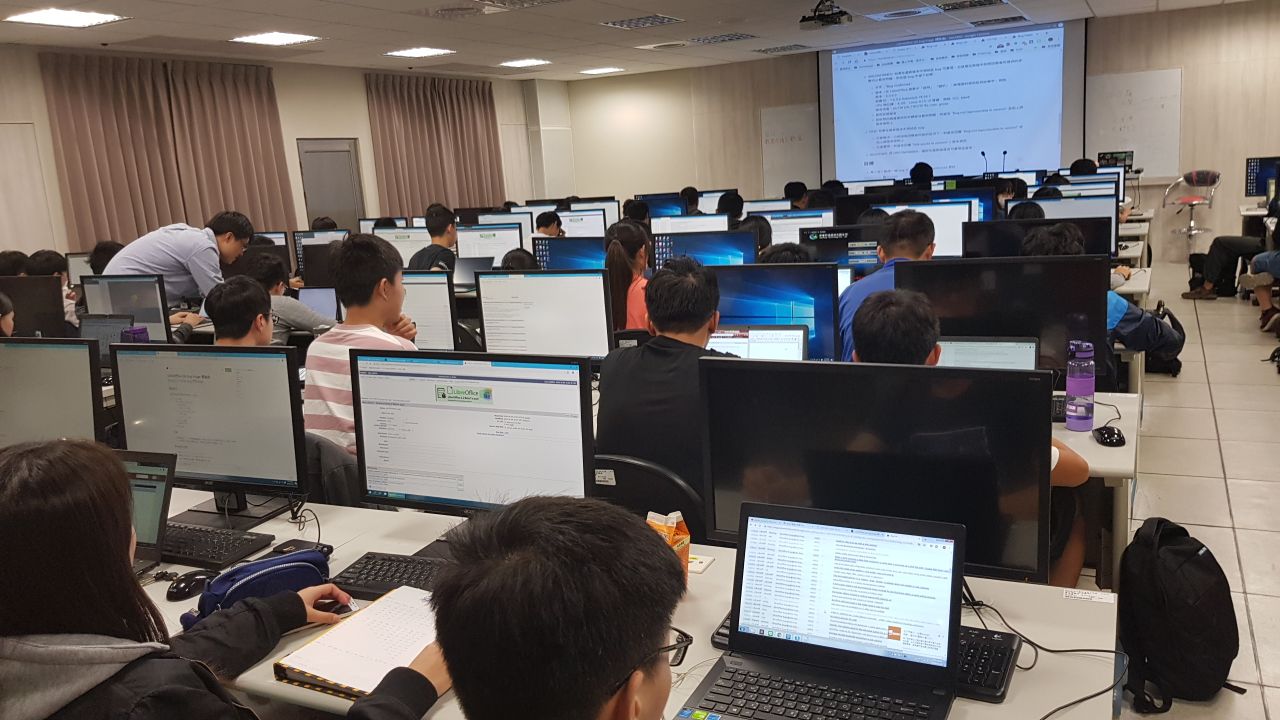 LibreOffice's worldwide community is active in many parts of the project – in development, localisation, documentation, design, marketing and more. There's also the Quality Assurance (QA) community, which focuses on identifying and fixing bugs. At a recent event in Taiwan, a Bug Hunting Session took place to check bug reports, as Franklin Weng explains…
This event was based on a course in the department of Computer Science and Information Engineering, National Cheng-Kung University. Professor Joseph Chung-Ping Young directed this course named "FOSS Community and Development".

On November 29, we held a three-hour "LibreOffice Bug Triage Experience" event. A total of 70 students from NCKU and three members of The Document Foundation (Franklin Weng, Cheng-Chia Tseng and Jeff Huang) attended. First, Franklin introduced Bugzilla and the bug issue lifecycle: Report -> Confirm (Triage) -> Patch -> Code Review -> Close. In this event we installed the daily build master version of LibreOffice and focused on three things:

For issues marked as UNCONFIRMED, we tried to reproduce (confirm) them.
For issues marked as NEW, we tried to test if they has been solved in the master version.
For issues marked as REOPENED, we tried to make sure if the bugs were reproducible in the master version.

Students searched for these three kinds of bugs and randomly chose one to examine. The three TDF members helped and guided students during the whole session. In a short time, students found that it was a lot easier than they expected, so they were quite happy, excited and confident. We roughly estimate that in total, more than 100 bugs were confirmed/reported as not reproducible.
Thanks to Franklin Weng, Cheng-Chia Tseng and Jeff Huang for their help, and everyone who took part! Here are a few more photos from the event…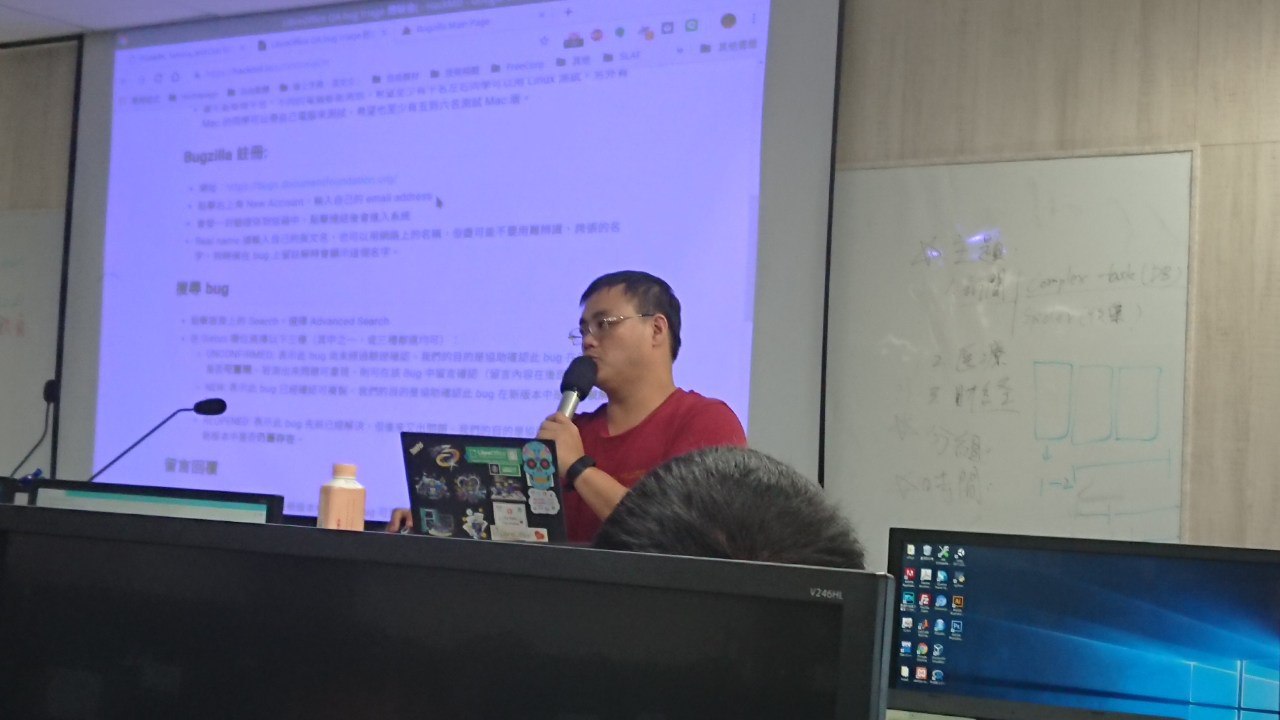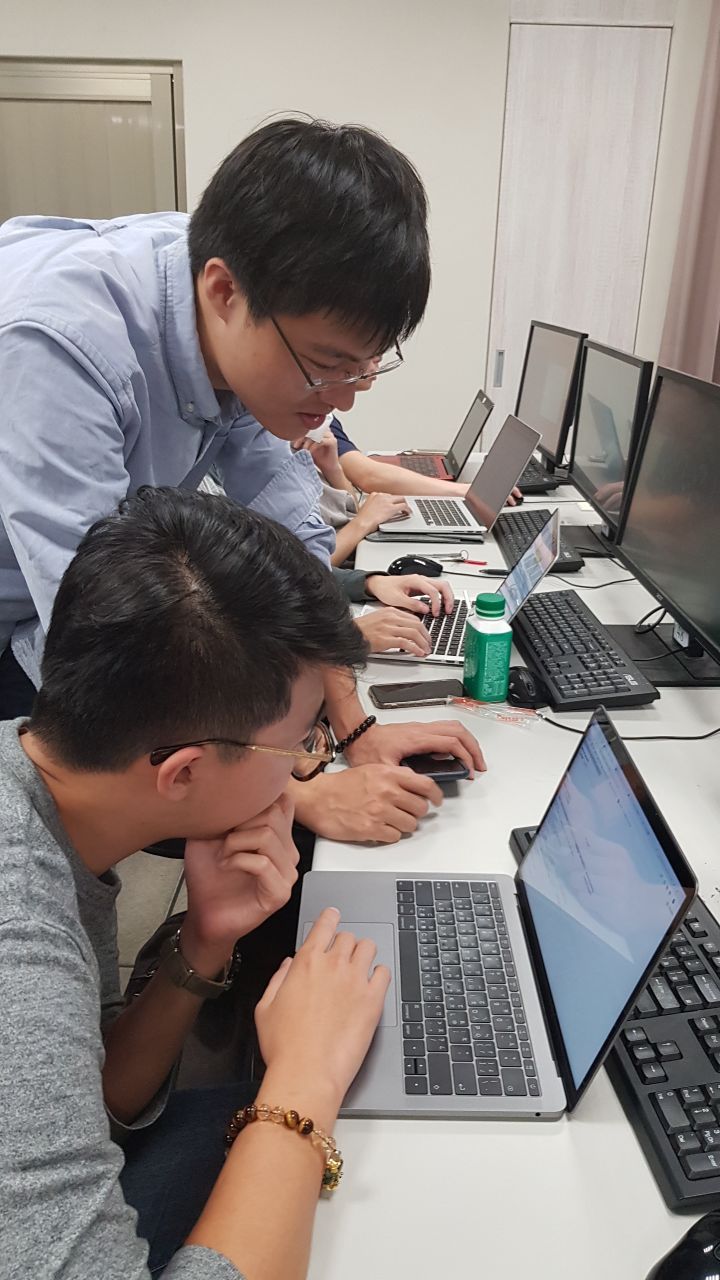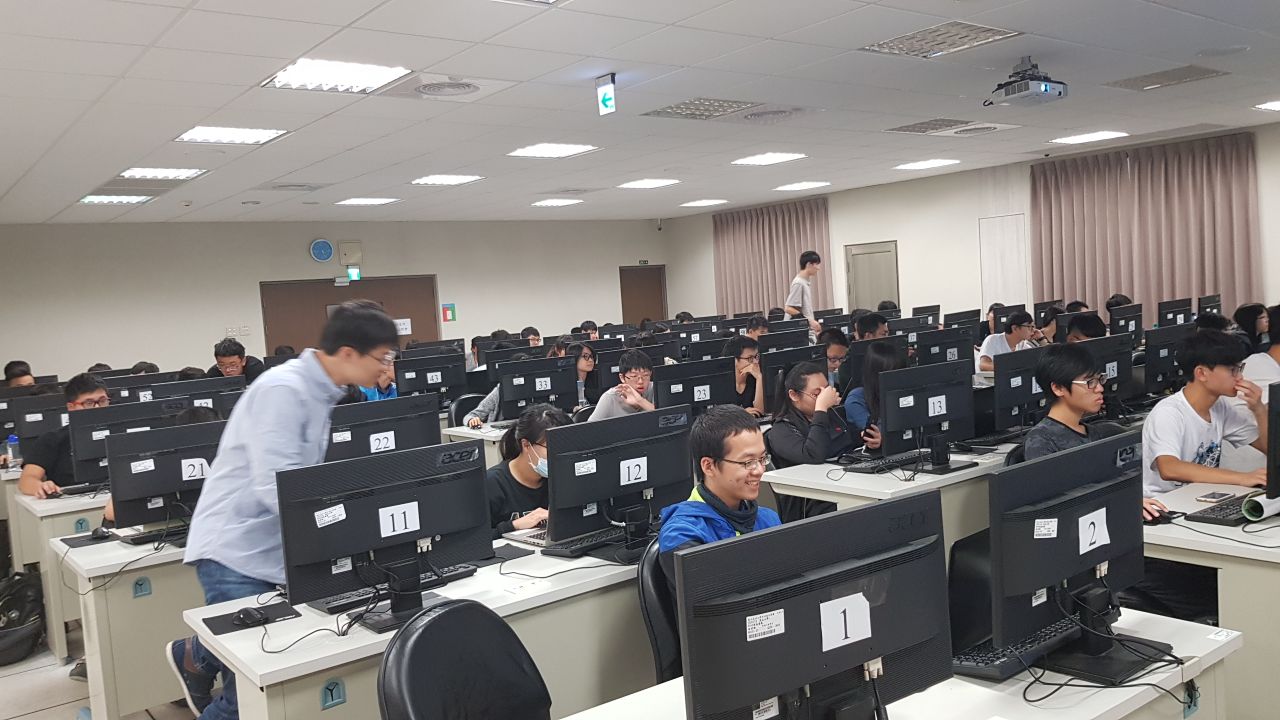 No Responses