05 Jun 2018
LibreOffice interview: Andreas Kainz talks about new icons and the Notebookbar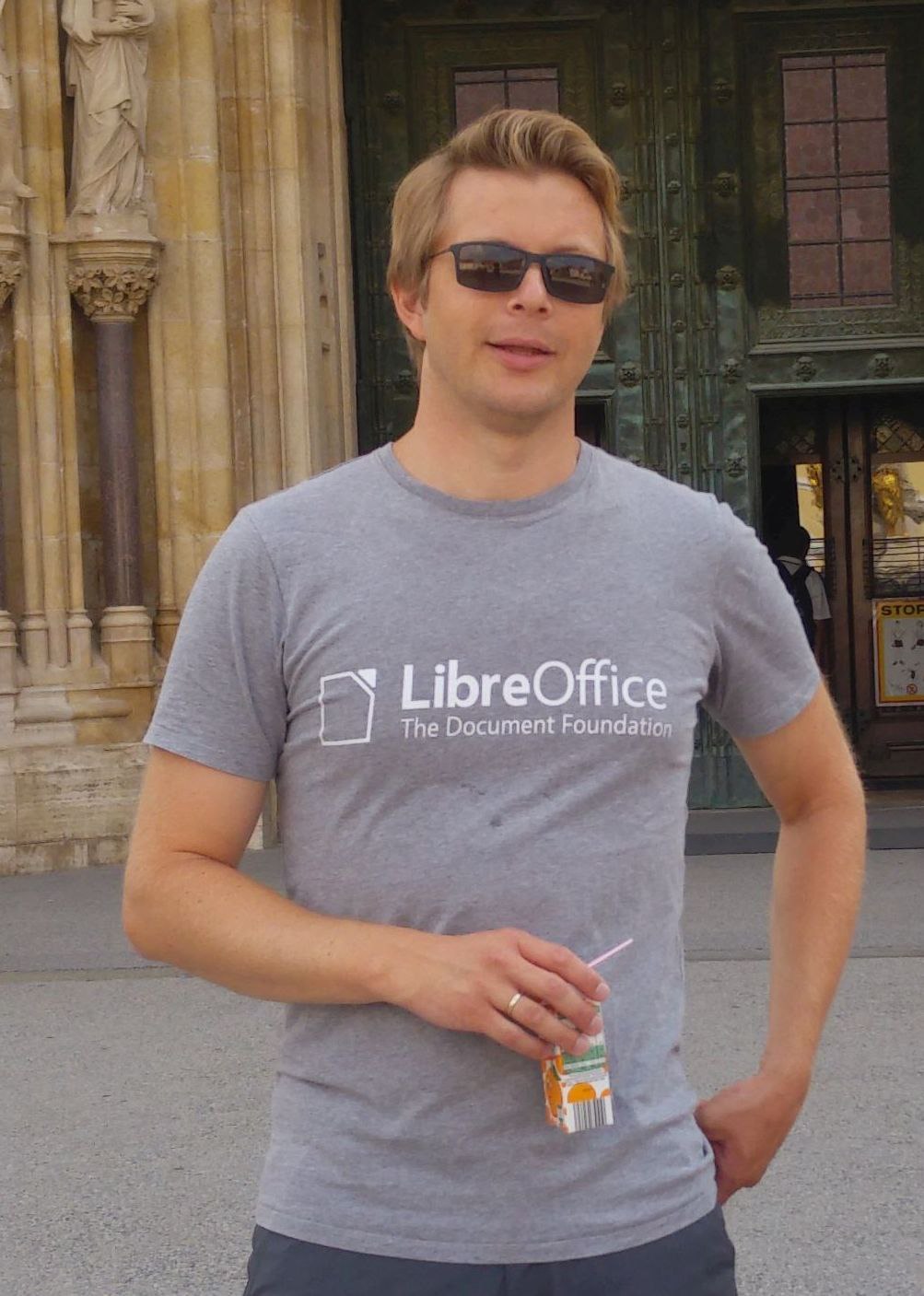 LibreOffice's design community works on improving the user interface of the software. Today we talk to Andreas Kainz, who has created new icon themes and made improvements to the Notebookbar, an experimental and alternative user interface layout that will become an option in future releases…
Tell us a bit about yourself!
I live in Vienna, Austria. I have a KDE and LibreOffice-related blog, and a new one only for LibreOffice things, because I started by contributing to KDE, but in the last few years have been doing more and more with LibreOffice.
What have you been working on recently?
Here are some of the changes:
New default table styles for LibreOffice 6.0: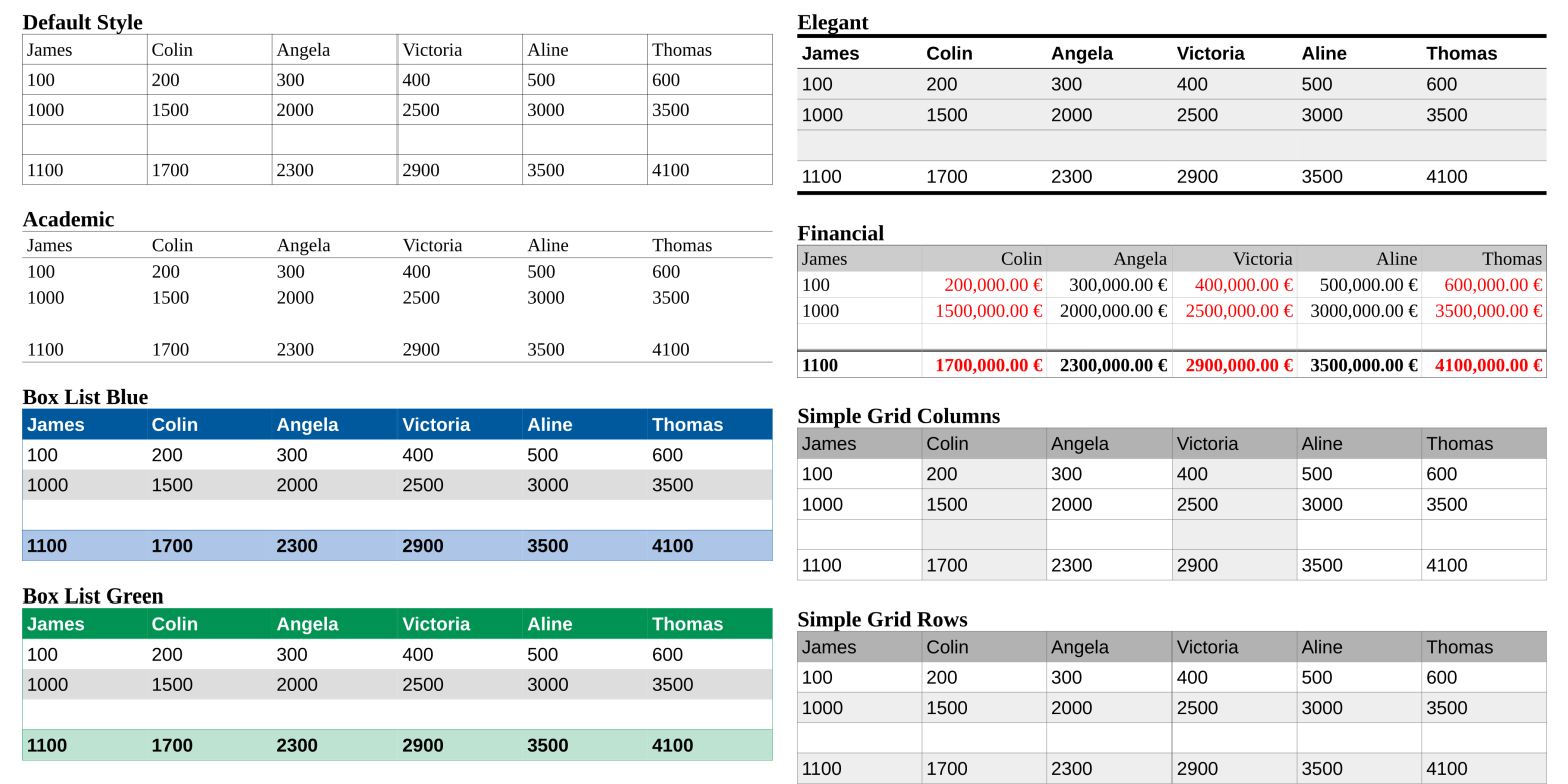 New area fill gradients for LibreOffice 6.1
And then, in terms of icons:
Colibre icon theme (for LibreOffice 6.1). Here's what it looks like, with the Notebookbar activated:

All icon themes are available in PNG and SVG formats, under a GPL conforming licence, and I also maintain all three icon themes (Elementary, Colibre and Breeze – see below).
Regarding the Notebookbar, I have worked on the groupedbar full and compact, and the tabbedbar full and compact. I think that the Notebookbar is a great (optional) addition to the default toolbars and the sidebar.
(If you're using LibreOffice 6.0 or 5.4, you can try the Notebookbar by following these steps. Please note that it's still an experimental feature, though, and not ready for production use! But we'd like to hear your feedback.)
How much time do you spend contributing to LibreOffice?
I contribute in my spare time, between 23:00 – 01:00, when my daughter and wife are sleeping. Since 2014 I have submited 412 commits and 893,810 addition to LibreOffice core, which mean that I'm in second place in terms of additions (see the stats here – my username is DarkknightAK).
How did you get involved with LibreOffice?
I'm the maintainer of the Breeze icons for KDE, and in 2014 the LibreOffice community asked if the Breeze icons could be available for LibreOffice. Four months later, 2,500 breeze icons had been drawn and Breeze become default in LibreOffice 5 for KDE, Unity, macOS and LibreOffice Online. Here's what Breeze looks like:

What was your initial experience of contributing to LibreOffice like?
LibreOffice is a friendly and structured project. With Gerrit and Jenkins it's easy to have a good review process, when you'd like to submit a patch.
What does LibreOffice need most right now?
Contributors are always welcome. It would be awesome to have some goals where a team of developers AND designers work on them.
What tools do you use?
Anything else you want to mention?
If you like my work, read my blog posts, join the LibreOffice design IRC channel (#libreoffice-design) or become a Patreon.
A big thanks to Andreas for his great work. As mentioned, LibreOffice users can try out the Notebookbar today, and give feedback to our design community, so that we can improve it further and make it available as a standard (optional) feature in the future!
Comments