23 Jan 2018
LibreOffice community focus: Design

LibreOffice's design community works on the software's user interface (UI), improving its usability and accessibility. With LibreOffice 6.0 due to be released at the end of the month, we talked to members of the community to get their perspectives on the new version…
What have you been working on in preparation for LibreOffice 6.0?
Various things, including:
New table styles and new gradients (click for bigger):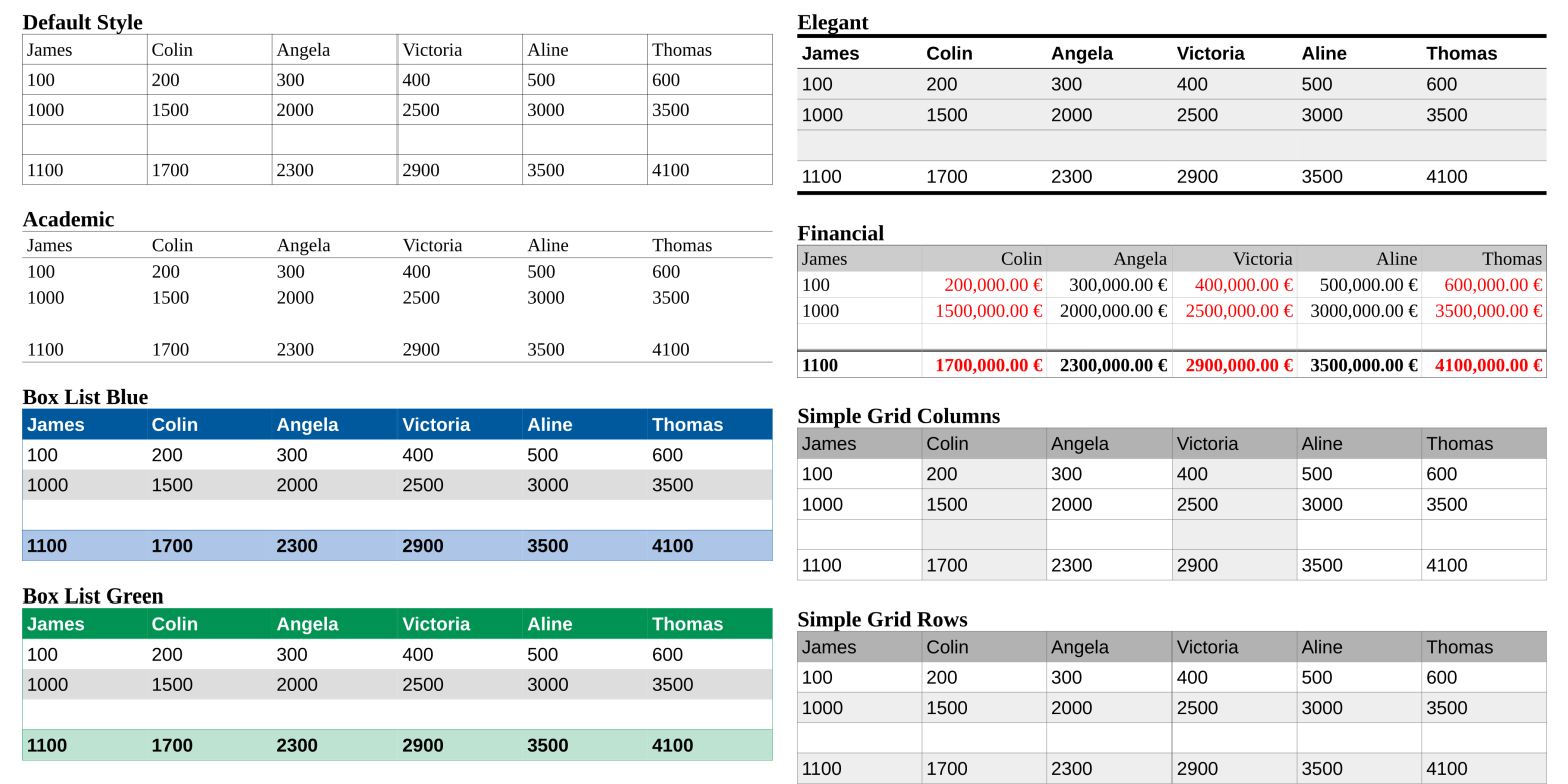 The LibreOffice 6.0 motif/splash screen:

And menu and toolbar improvements
What are your favourite new features in this release?
Both GSoC (Google Summer of Code) projects are really nice: the revamped customization dialog, and the special character dialog with quick access from the toolbar. In addition, there's the ability to rotate images to arbitrary degrees, and many other small improvements.
What tools and services do you use in the design community?
At the moment we use Balsamiq Mockups, but next we switch to Pencil. In addition, we use LibreOffice Draw (eg for the new motif) and Inkscape. For communication, we are active on IRC (in the #libreoffice-design channel on Freenode) and Telegram.
Finally, how can people get involved with the design community?
A big thanks to the design team for their input and improvements in LibreOffice 6.0. For our final Community Focus, we'll talk to the development community – more on that soon!
Comments