17 Jul 2017
Month of LibreOffice: Stickers in action!

Back in May we had a Month of LibreOffice, celebrating contributions all across the project, from code and documentation through to translations and bug reports. 304 members of our worldwide community won stickers, and we've received some photos of them in action – so here they are!
The first is from Gabriele Ponzo, who is in The Document Foundation's Membership Committee and already has plenty of LibreOffice stickers: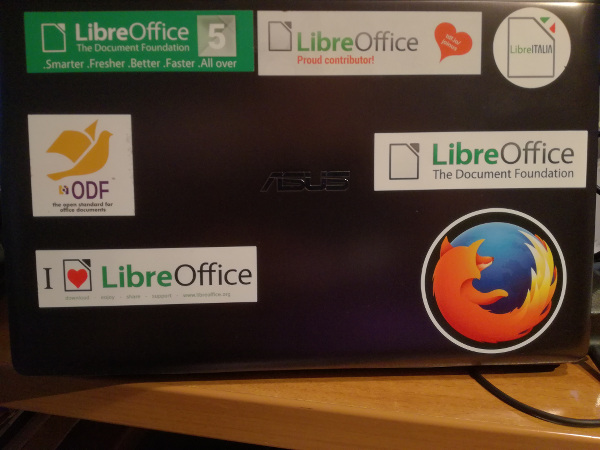 Next up is Osoitz E who helps to translate and localise LibreOffice into Basque:
Franklin Weng promotes LibreOffice and the Open Document Format in Taiwan, and sent us this photo: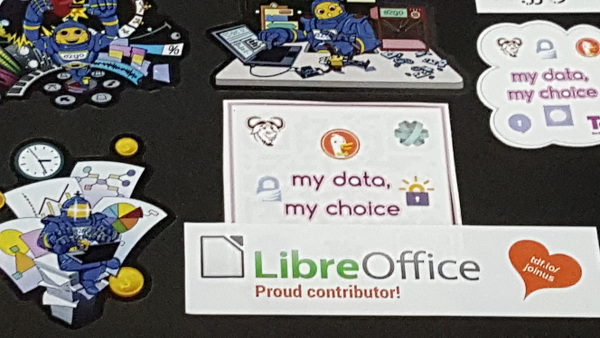 Finally, Buovjaga from our QA community has a novel use for his sticker:
We'll be repeating the Month of LibreOffice in November, so you'll have another chance to grab a sticker – but you can get involved with our friendly community at any time. Join us and help make LibreOffice even better for millions of people around the world!