03 Jul 2017
LibreOffice German community meeting, 23 – 25 June 2017
LibreOffice and Germany have a strong connection. StarOffice, the proprietary office suite that eventually became OpenOffice.org (and now LibreOffice) came to life in north Germany in the 1980s. Over time, more and more developers got involved, and when the suite became open source a thriving local community was established.
This continues today, and many German-speaking LibreOffice users, developers and supporters keep in touch on the mailing lists. But face-to-face meetings are important as well, so every year the German community meets up to exchange ideas, discuss new features, and make plans for the future.
This year, we met in Berlin at Endocode AG, an employee-owned software engineering company that focuses on open source. Its office features a great view of Berlin's skyline, and – most importantly – plenty of coffee and comfy chairs for meetings and discussions. (Here's Endocode's blog post about the event.)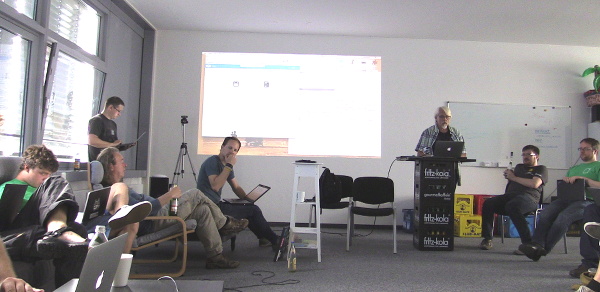 We had 17 participants in the event, and Saturday started with an introduction round. Many familiar faces who've been active in LibreOffice and OpenOffice.org for years were present, but there were also some new participants who were eager to get involved and help out. After choosing some discussion topics for the day, we split up into small groups and worked on tackling some issues.
For instance, one group asked the question: how can we convert LibreOffice end users into project contributors? What are the barriers? We noted that the German user mailing list has over 520 subscribers – so maybe we can provide them with some "Easy Hacks" (like in the development project) to get involved. These could be: fixing bugs and typos on the website, making small translation improvements, updating documentation, and confirming bugs. It was noted that due to our existing infrastructure, some of these tasks require good knowledge of English, though.
Other groups looked at strengthening outreach (eg getting LibreOffice into schools) and how the different projects in LibreOffice (development, documentation, QA, marketing etc.) can work together more effectively.
In the afternoon, all participants got together for a wide-ranging discussion. We talked about many things: does LibreOffice need a vision for the future? Or a killer feature? How can we steer development of LibreOffice based on such a vision? And how can we make end users feel more involved?
One idea is to run a survey of end user needs, in the style of the Open Source Survey 2017. Not only would this show that the LibreOffice community listens carefully to end users, but it could also guide the project, showing which things we need to work on, and which ones are already in good shape. (German speakers can find more notes from the discussion on our pad.)
Of course, the meeting wasn't just about discussions – it was a great opportunity to network as well, over food and drink. We would like to thank our kind hosts from Endocode, Lisa and Mirko, very much for making that meeting possible and offering their office space for the community – we enjoyed it very much and made new friends!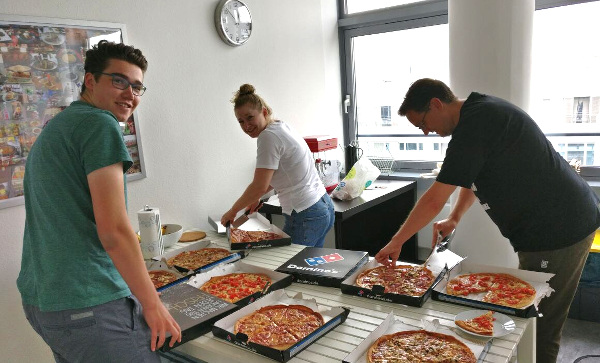 If you're a German speaker and want to join our community, sign up to the discuss@de.libreoffice.org mailing list. We look forward to hearing from you!