21 Mar 2017
LibreOffice Contributor Interview: Lera Goncharuk
Our native language projects benefit enormously from volunteers around the world, who help make LibreOffice a success in many different locations. In our latest contributor interview, we talk to Lera Goncharuk who is active in the Russian community, helping out with translations and documentation.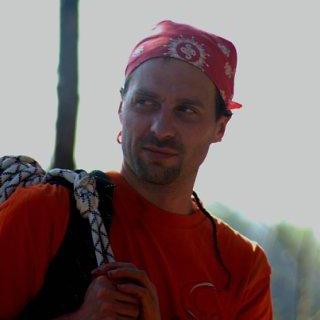 What is your IRC nickname, nationality and current location?
I am "tagezi" in the IRC channels on Freenode, as well as The Document Foundation (TDF) wiki, but my friends call me Lera – that is a short version of my full name, Valerii. I was born in the USSR and lived in the Russian Federation the biggest part of my life. Now I live in Finland.
Do you work for a LibreOffice-related company or just contribute in your spare time?
I have been using Linux as my primary operating system since 2004 on a daily basis. And I started to use LibreOffice since the early days of the project's formation, which came to replace OpenOffice.org.
What areas of the project do you normally work on? Anything else you want to tackle?
My main goal is translating documentation, wiki articles and news for the Russian community. But in addition, I have made a few patches for the Help system, and I have been trying to improve the formatting and navigation of the wiki pages. I am also a TDF wiki administrator and moderator of Russian-speaking communities in Google+ and Facebook, and I sometimes write articles about LibreOffice on my blog.
What was your initial experience of contributing to LibreOffice like?
At that time, I was working in Calc, visualizing data using charts. And I saw that I couldn't find good Russian articles about using charts in LibreOffice. There is a proverb: "If you want something done well, do it yourself." So I did that, starting to write articles myself, and now there are several available – not only about charts in Calc, but also on general topics related to LibreOffice.
In 2014, one member of the Russian-speaking community asked me for help with finding mistakes in the Russian interface of LibreOffice Calc 4.3. I began to help, and in the process found out more about the needs of the community, its concerns, and its hopes. And my next step was to start translating the TDF wiki. So I came to global LibreOffice community.
Which is your preferred text editor? And why?
I can use any text editor. Even if I have never worked in it, I can master it quickly. But I prefer to work in either Vim or LibreOffice Writer. I use Vim when I need to write or edit low-level texts such as source code or documents in markup languages like XML and HTML. Perhaps this is just a habit. When I switched to Linux, Vim was the first editor I used, and at the beginning I experienced significant difficulties – but about a week later, I was able to deal with simple tasks, to make templates and write simple scripts.
A month later, my skills improved, and now I cannot imagine how I could get along without it. For higher-level texts, when the text needs to be edited and printed by other people, I use LibreOffice Writer. I really like its implementation of the style concept, which helps to quickly create and edit documents with a complex structure. I use other editors and IDEs when necessary – when a problem requires a specific editor. But that happens less and less.
How much time do you spend on the project? What do you do when you're not working on LibreOffice?
I devote myself to the LibreOffice community at least a few hours a day, typically four to six hours per day. In addition, I also often use LibreOffice on a daily basis. I have a radio-amateur database, several calculators for fast computations, and I often use Calc for data processing. Based on it I take notes and gather thoughts, which then grow into ideas and articles for my blog. Therefore, I can say that LibreOffice is an essential part of my life. The rest of the time, when I am not engaged in LibreOffice-related activities, I devote myself to my family or to learning new stuff.
Do you have any hobbies or interests you want to mention?
I am a radio-amateur and I like history and hiking. Especially the latter, because it lets me get distance from everyday routine, to refresh my mind and to come back to the project being full of energy and with new ideas. The rest are just ways to relax, to switch activities, when there is no opportunity to go to mountains.
What would you advice to people considering joining the LibreOffice community?
First of all, welcome. Do not be shy, but try instead. Many people think: "I'm not a developer. I don't know programming languages, so how can I be useful?" In fact, developers constitute the community core, but the community is much bigger. There are many people around them: teams of documentation, localization, QA and marketing. All these people play important roles in the community.
Who will write documentation and translations, or spread the word about LibreOffice, if not these other people? There are a variety of tasks and jobs that satisfy any taste. Even if your English isn't perfect and you don't know programming, you can contribute to your local LibreOffice community. So, there is work for everyone, waiting for to come and do it. In my experience, the LibreOffice community is like a big family. You always can get support and help if you have difficulties. So welcome – the doors are open for you.
Thanks Lera! And as he says, there are so many ways to get involved with LibreOffice – so join us today and help make the software better for millions of users around the world. We look forward to meeting you!