27 Feb 2017
LibreOffice contributor interview: Stanislav Horáček
Next up in our regular series of interviews with LibreOffice developers and contributors is Stanislav Horáček, who helps with localization in the Czech native language community.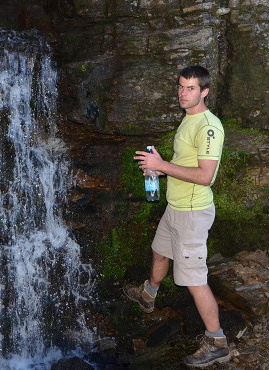 Where are you from, and what is your nickname on IRC?
I am from the Czech Republic, and you can find me on IRC using the nicknames "horacek" or "strepon".
Do you work for a LibreOffice-related company or just contribute in your spare time?
Just in my spare time – and that's why there is a gap between my plans and reality 🙂
How did you get involved with LibreOffice?
Several years ago, I tried to set up custom page numbering in Writer, which was described in the built-in Help – but the Help page was written in half Czech, half English. Because I was glad that I discovered the solution of my problem, I decided to complete the page translation. As I found translating quite relaxing, that page was just a beginning…
What areas of the project do you normally work on?
Czech localization mainly; plus some corrections or bug reports for issues that I find when translating. Some time in the future, I would also like to go deeper into coding of extensions. They can be extremely helpful and it's a pity that they are not widely promoted currently. For instance, I see a nice opportunity to use LibreOffice as a convenient front-end to another tools.
What was your initial experience of contributing to LibreOffice like?
From the beginning, I met helpful and encouraging people and I really appreciate that most of the discussions are constructive, with facts more important than feelings. I think these are the most precious properties that the community has; they made LibreOffice become my number one open source project. On the other hand, whenever I see a lack of them, I image that one more potential contributor could be demotivated…
Moreover, LibreOffice has a great advantage in that it is so widespread. I was – and still I am – impressed that you can really easily make improvements which will appear on screens of millions of people.
Which is your preferred text editor?
For LibreOffice related stuff, I use a universal text editor called Geany. But in general, I like also specialized editors or IDEs.
What do you do when you're not working on LibreOffice?
I would say my hobbies are typically Czech, like beer drinking 🙂 You can also see me during the holidays in some of the European mountains, amongst lots of other Czech tourists. And who knows, maybe one day contributing to free software will be our national interest as well…
Thanks Stanislav. And to anyone reading this who wants to help out with translation and localisation of LibreOffice, get involved! Your contributions can make a huge difference, and will help to bridge digital divides across the globe.