08 Nov 2023
146 sticker packs already awarded in the Month of LibreOffice, November 2023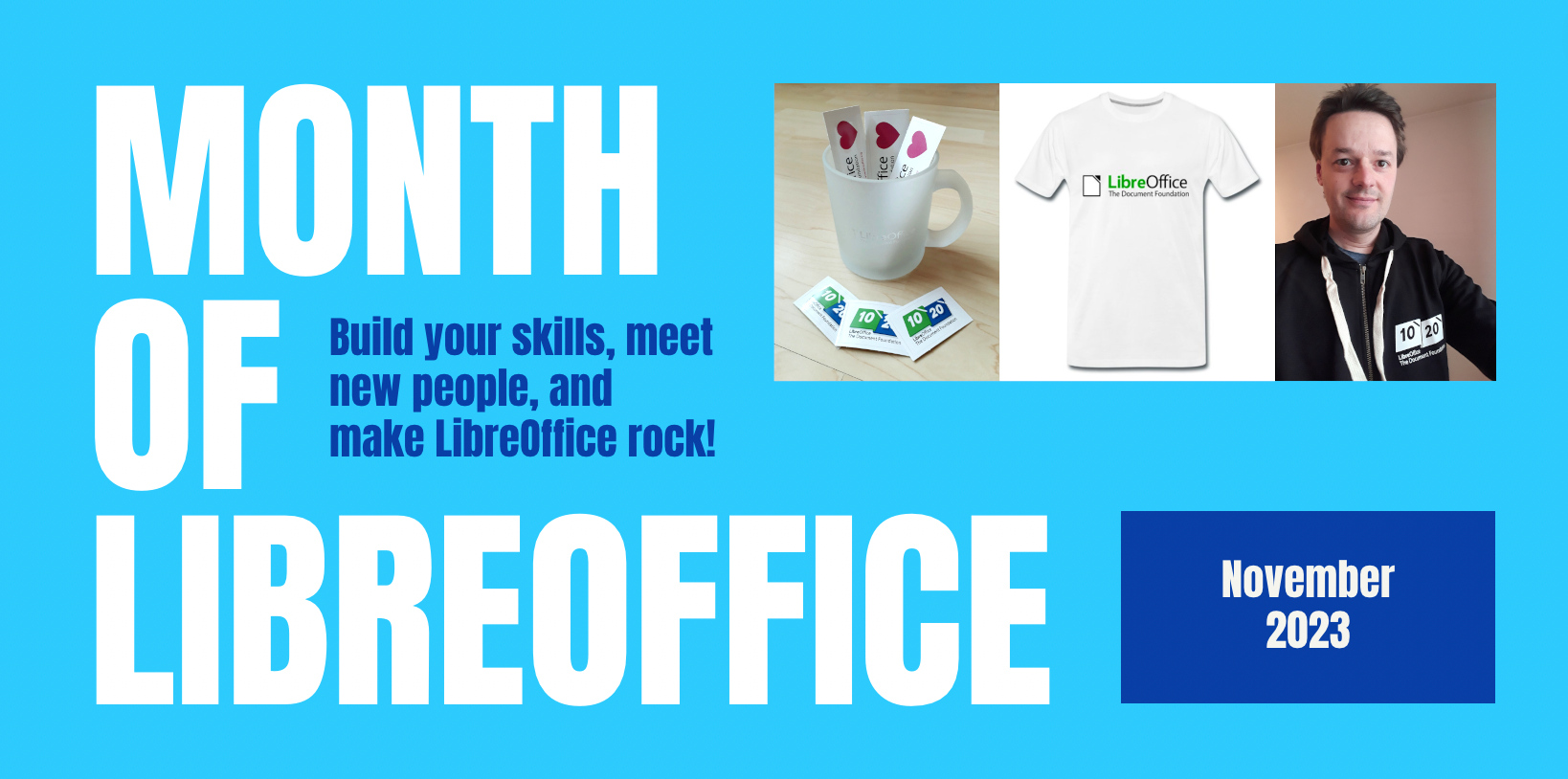 Last week we started the Month of LibreOffice, rewarding contributors in our projects and communities! So, how are we looking after the first seven days?
Well, 146 people have already taken part and can claim their sticker packs at the end of the month. (And possibly some bonus merchandise too!) But if you don't see your name/username on that page yet, and haven't taken part, here's how you can join in:
How to take part
There are many ways you can help out – and as mentioned, you don't need to be a developer. For instance, you can be a…
Keep an eye on this blog and our Mastodon and Twitter accounts during November for more updates!