13 Jun 2023
Learn about LibreOffice development at our upcoming conference!
The LibreOffice Conference 2023 is coming up in September in Romania – and everyone is welcome to join! The organisers have created a poster with details about a workshop at the event:
We invite you to a technical workshop that will teach you about LibreOffice development and Open Source in general. It will be part of the the annual LibreOffice Conference, that will take place this year in Bucharest at the Faculty of Automatic Control and Computers, University POLITEHNICA of Bucharest, between 21 and 23 September. For more details about the workshop please visit this page.

In order to participate, you have to register here, and check the Will you join the "Introduction to LibreOffice Development" workshop? option.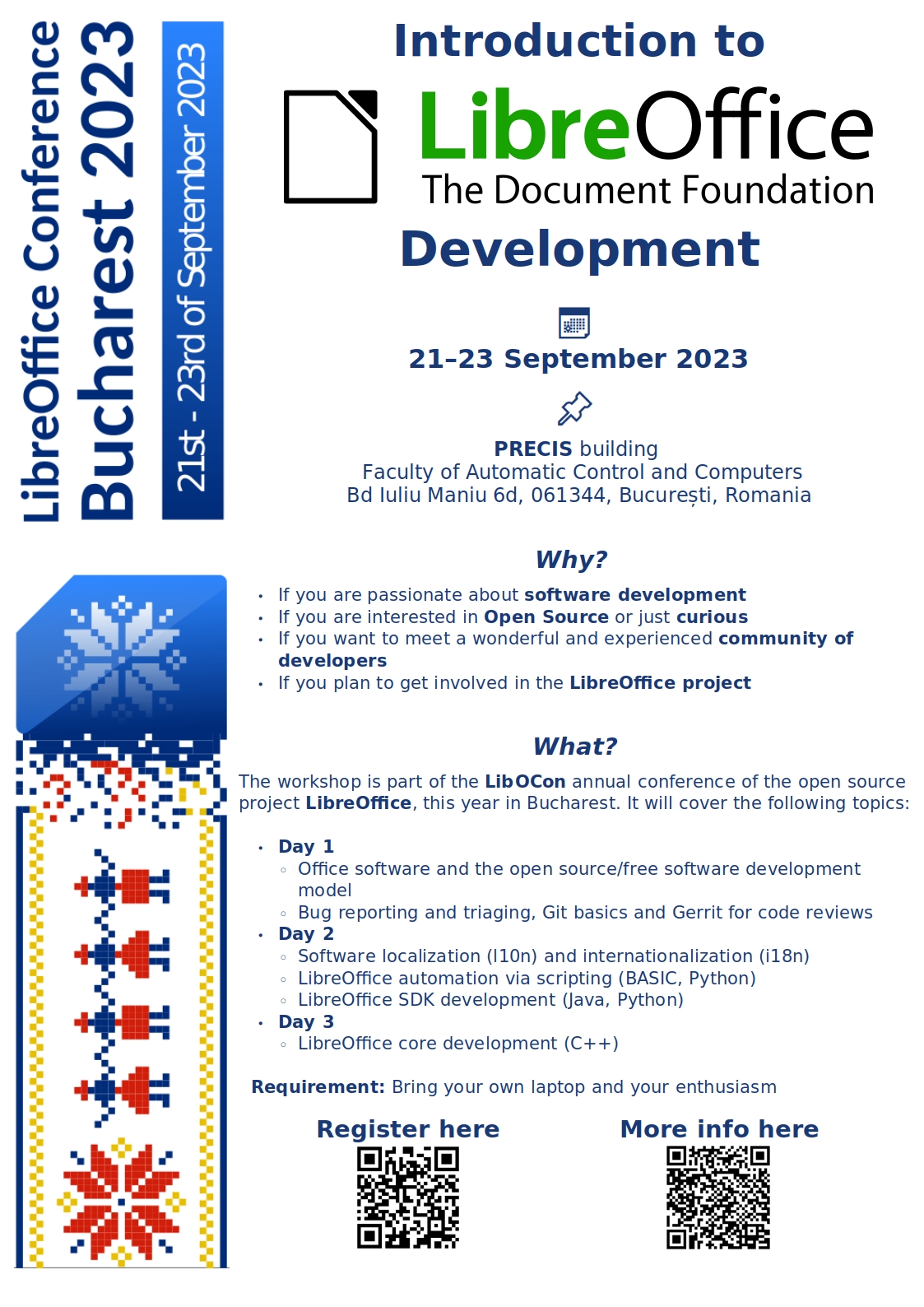 Comments