05 Jun 2023
Winners in the Month of LibreOffice, May 2023!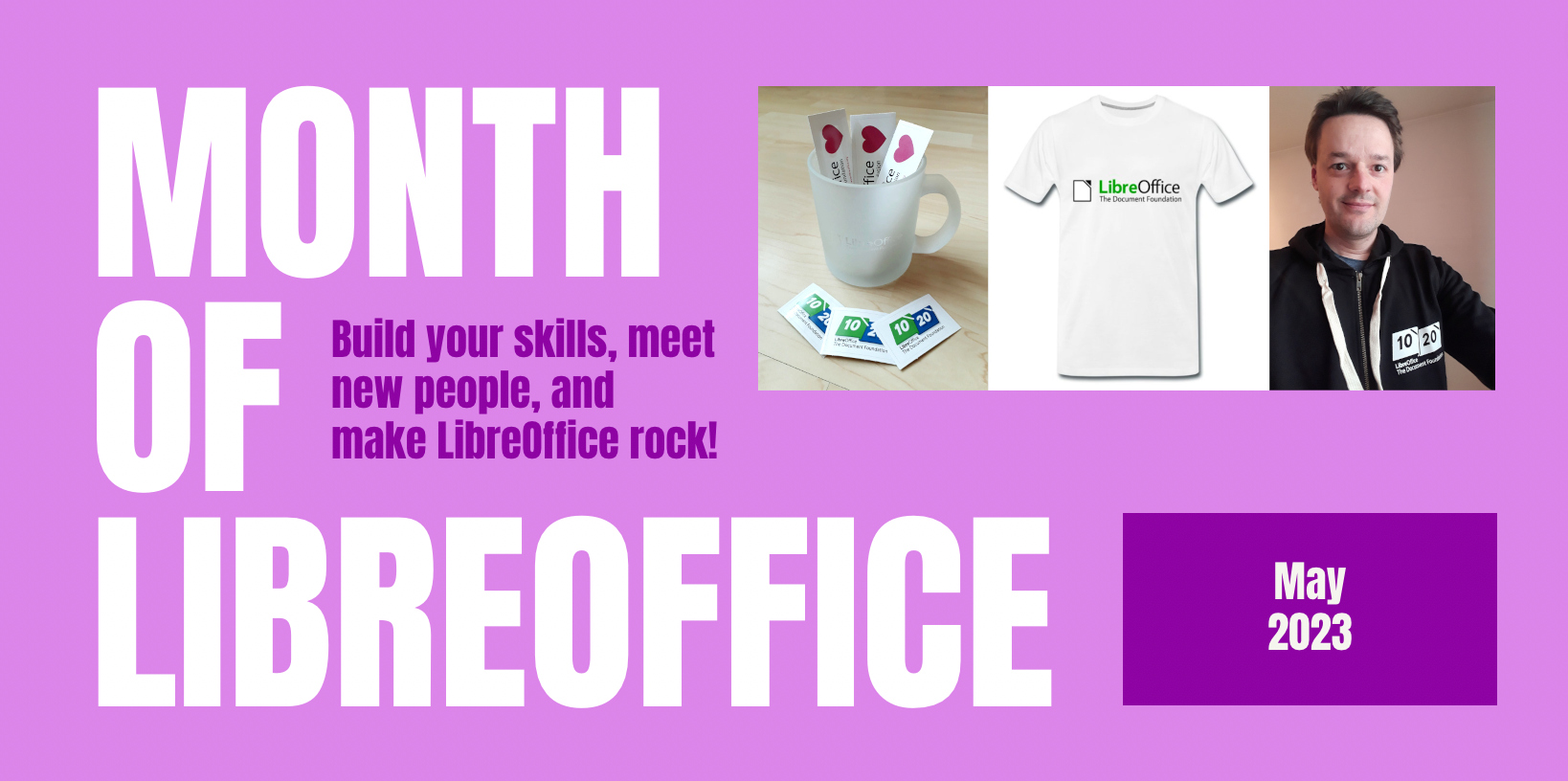 At the start of May, we began a new Month of LibreOffice, celebrating community contributions all across the project. We do these every six months – so how many people got sticker packs this time? Check it out…
Awesome work, everyone! Hundreds of people, all across the globe, have helped out in our projects and communities. We're hugely thankful for your contributions – and, of course, everyone who's listed on the wiki page can get a sticker pack, with these stickers and more:

How to claim
If you see your name (or username) on this page, get in touch! Email mike.saunders@documentfoundation.org with your name (or username) from the wiki page so that we can check, along with your postal address, and we'll send you a bunch of stickers for your PC, laptop and other kit.
(Note: your address will only be used to post the stickers, and will be deleted immediately afterwards.) If you contributed to the project in May but you're not on the wiki page, please let us know what you did, so that we can add you!
There is one more thing…
And we have an extra bonus: nine contributors have also been selected at random to get an extra piece of merchandise – a LibreOffice hoodie, T-shirt, rucksack or snazzy glass mug. Here are the winners (names or usernames) – we'll get in touch personally with the details:
joshua4 – Ask
Czesław Wolański
Peter Gervai
Jeff Fortin Tam
Chris Tapp
Mahmoud Alnaanah
devseppala
Harvey Nimmo
Nguyễn Hoàng Minh
goodosuser
Congratulations to all the winners, and a big thanks once again to everyone who took part! Your contributions keep the LibreOffice project strong. We plan to have another Month of LibreOffice later in the year, but everyone is welcome to see what they can do for LibreOffice at any time!