05 Jun 2023
LibreOffice project volunteers receive tribute from Mexican institute
By Gustavo Pacheco
In early 2023, all TDF members in the 2022 Latin America LibreOffice Conference meeting organization received at home a beautiful tribute to the success of the event: a piece in wood and mosaic glass made in Mexico especially created for this homage.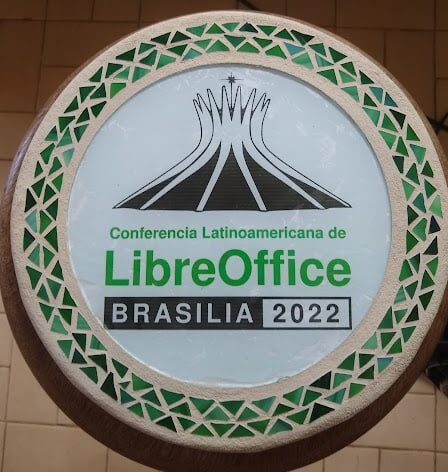 The pieces were created in the workshops of the Instituto Integración Down, which has been active for over 25 years dedicated to the education of children with Down Syndrome. The institution's students created the pieces based on the suggestion of Mauricio Baeza, a member of TDF and the institute's governing body. According to Mauricio, the work was done to show gratitude to the Brazilians who worked voluntarily to hold the conference.
The eight pieces were originally sent to Porto Alegre, where they were separated and then sent to their final destinations. Three pieces were sent to Brasília/DF, two pieces to Rio de Janeiro/RJ, one piece to Olinda/PE and one piece to Londrina/PR.