28 Apr 2023
LibreOffice Conference 2022 – TDF Annual Report

The LibreOffice Conference is the annual gathering of the community, our end-users, developers, and everyone interested in free office software. In 2022, it took place in Milan, Italy
(This is part of The Document Foundation's Annual Report for 2022 – we'll post the full version here soon.)
Due to the COVID pandemic and travel restrictions our conferences for 2020 and 2021 had to take place online. For 2022, however, we could finally meet in-person again – although we live-streamed sessions, for participants to watch remotely (and they could ask questions in our chat channels too).
The conference took place from September 28 – October 1, in the Fondazione Culturale San Fedele, in downtown Milan. Four rooms were made available for the event: the auditorium, along with Ricci, Loyola and Saverio.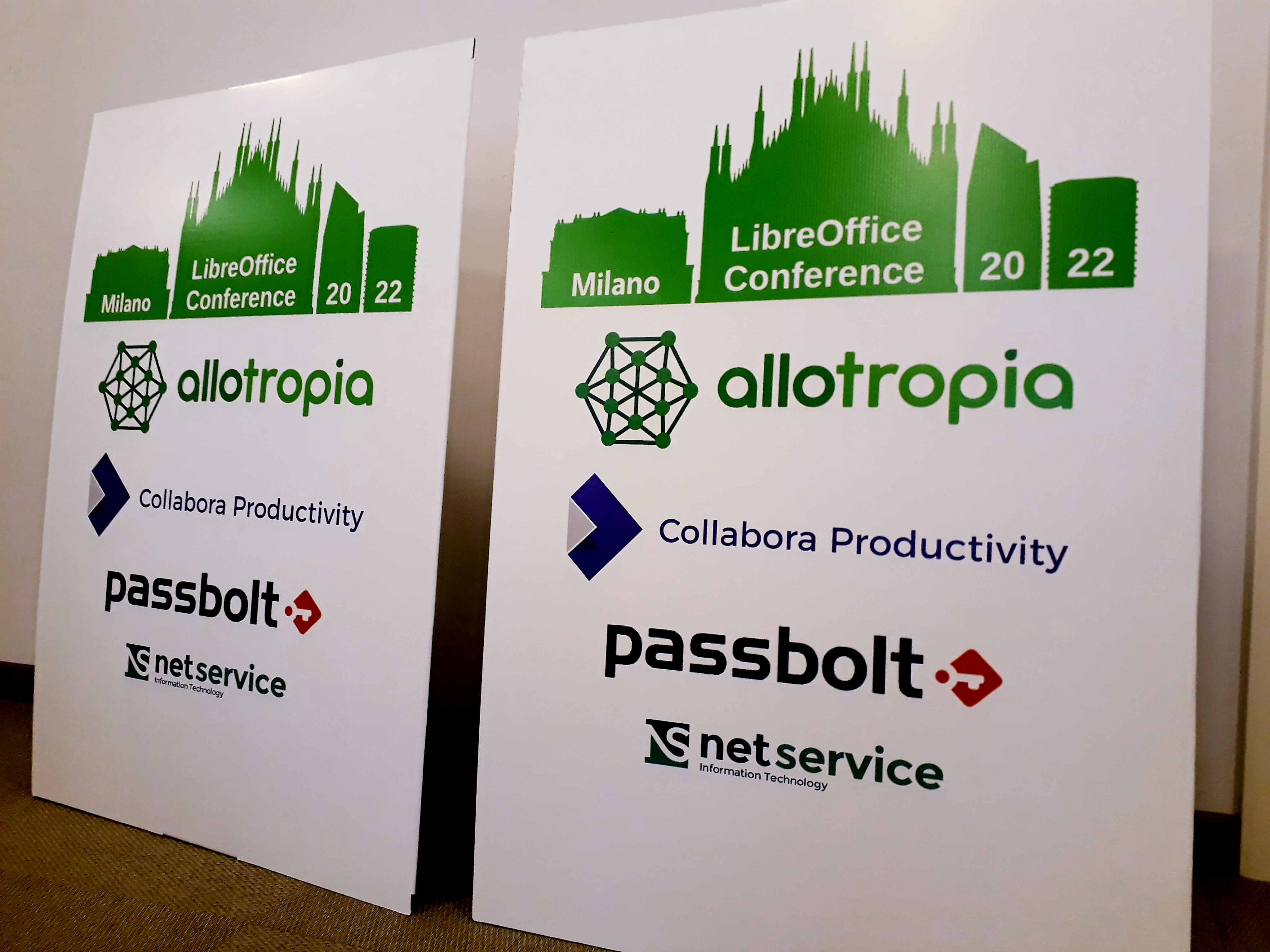 Conference Tracks and extra sessions
Following the opening session, presentations and talks were given across various "tracks", or categories: Development, Advocacy, Marketing, Design, OpenDocument Format, Quality Assurance, Documentation and more. There were highly technical talks focused on specific areas of the software and source code, along with more open discussions about community building and recent updates from The Document Foundation.
In addition to the talks, where was also a community dinner evening, in which various kinds of pasta were served, along with a walking tour of interesting parts of the city. On the final day, the conference wrapped up with a closing session, headed by Italo Vignoli who helped to organise the event.

Sponsoring and merchandise
The event was sponsored by Collabora, allotropia, Net Service S.p.A and Passbolt. Thanks to this sponsoring, attendees could get merchandise at the conference, including T-shirts with the conference logo.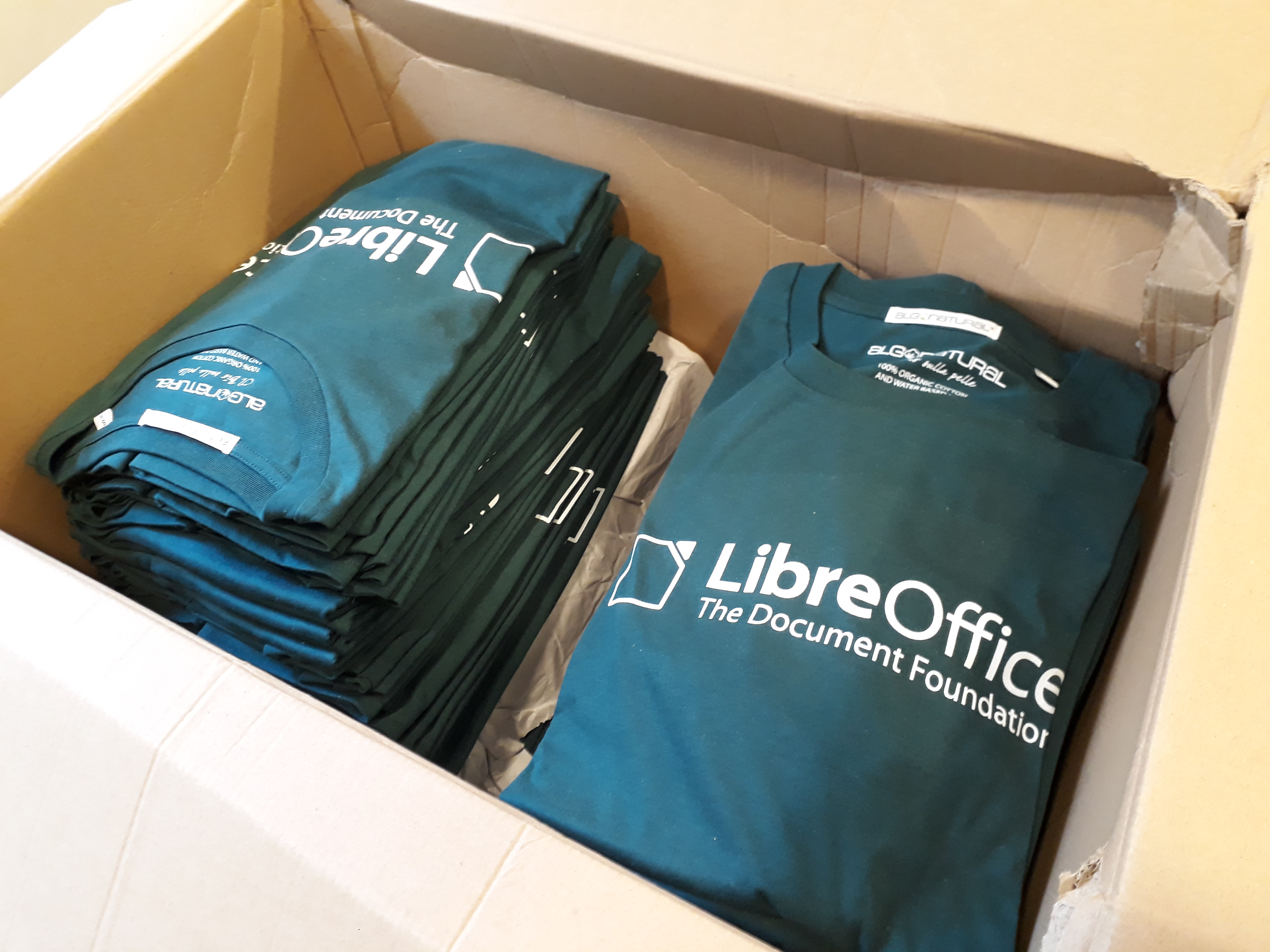 Full Programme
Full details about the event are available on our main conference website. For a quick overview of all the talks, including links to PDF versions of the presentations, see the schedule.
Videos from most of the talks are available in this playlist:
Please confirm that you want to play a YouTube video. By accepting, you will be accessing content from YouTube, a service provided by an external third party.
If you accept this notice, your choice will be saved and the page will refresh.
Conference in 2023
Planning is already underway for the LibreOffice Conference 2023, which is due to take place in Bucharest, Romania in September. The local organisation team has already found a suitable location, and is now working on other preparations for the event, including visas for attendees, catering and merchandise. We at TDF are helping them to get things ready, and are very grateful for their work.