22 Nov 2022
Welcome Stéphane Guillou, new QA Analyst for LibreOffice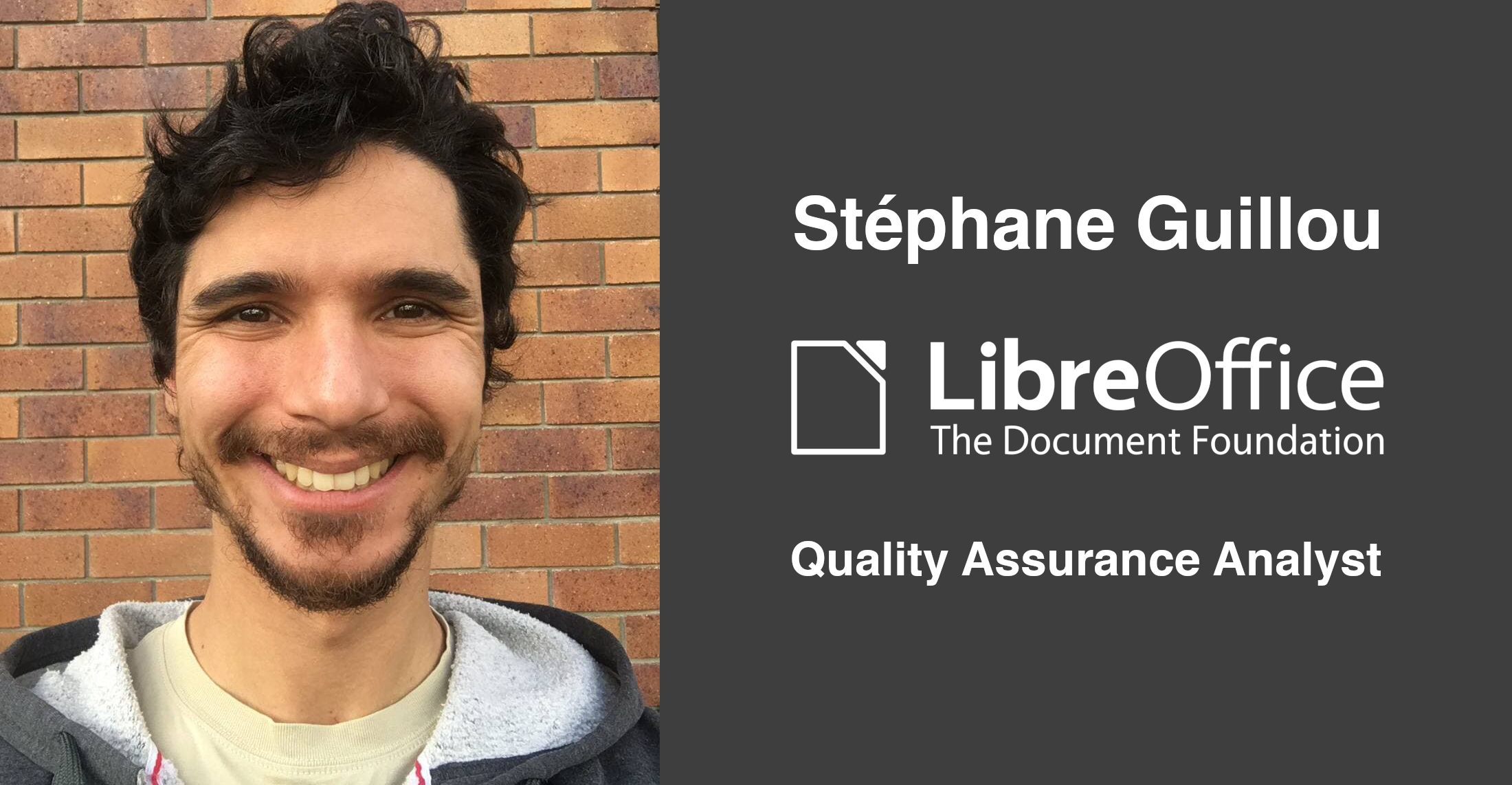 We have a new team member at The Document Foundation, the non-profit entity behind LibreOffice! (That means we're now 13 people.) Stéphane Guillou joins us as a Quality Assurance Analyst – so let's get to know him better:
Tell us a bit about yourself!
I am from France, with roots also in Peru, but lived for the last 10 years in Australia with my awesome little family before coming back to France. We now live in Alsace, close to the forest in the Vosges mountains.
I studied plants, ecology and sustainability before working in agricultural research. I am still very passionate about plants and the environment, but my focus has moved towards supporting researchers in their data analysis, promoting Open Science principles and offering training about FLOSS research software, which I was able to do for the last 4 years at the University of Queensland's Library, and before that as a certified instructor of the Carpentries organisation.
I am passionate about sharing information about Open Science, and contributing data to the Commons. You can for example find me on other wonderful projects like OpenStreetMap, iNaturalist and MusicBrainz.
When I am not parenting or working, I like spending time on electronic music, amateur radio and cycling.
What's your new role at The Document Foundation?
I am the new Quality Assurance (QA) Analyst, and a lot of my time will be spent on triaging the issues users report on Bugzilla – our bug-reporting platform. There is a lot of activity on Bugzilla, and classifying and testing the reports is fundamental for us to focus on the most pressing issues, help the work developers are doing, and keep improving the software for everyone! Part of the work will also be to analyse and summarise the wealth of data available to help us see the bigger picture and make better decisions when allocating resources.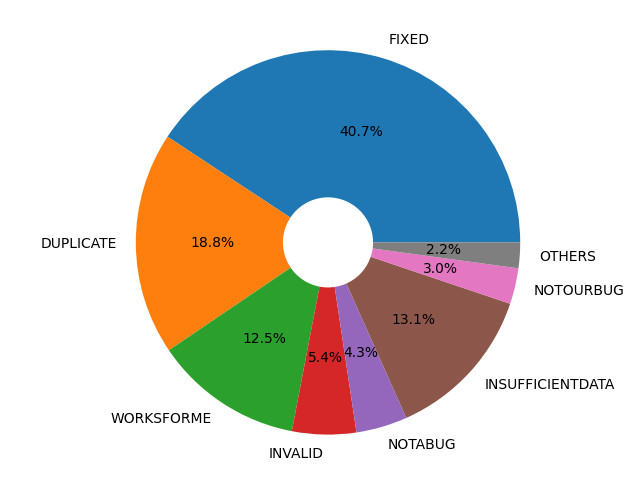 Pie chart showing the split between resolved bug statuses on Bugzilla. Four main categories are "fixed" (40.7%), "duplicate" (18.8%), "insufficient data" (13.1%) and "works for me" (12.5%).
How did you get involved in LibreOffice, before you joined TDF?
I have used LibreOffice since it was first released in 2011, and have always liked reporting problems and helping out with the QA process in little bursts, just like I like doing with any FLOSS tool I use. I feel it's a great way to give back to the community.
How can regular users of LibreOffice help out with the QA project?
Everyone can help our QA project by first using the software, and reporting problems when you encounter them. Have a look if the issue has been reported before, and if not, you might have found a new one! It's important to not assume that someone has reported the issue before you. LibreOffice is a very customisable and rich office suite, so people use it in vastly different ways.
If you want to help some more, feel free to install development versions to test them, look at reports on Bugzilla to confirm issues and classify them, identify exactly when an issue arose (it's called "bibisecting"), and share your learnings and processes with others! There is a wealth of tasks you can start on on our Wiki.
Thank you for your help building an office suite for all!
We're really happy to have Stéphane on board! Donations from LibreOffice users help us to grow our team, maintain our infrastructure and support the communities working on LibreOffice. Support us here!