24 May 2022
LibreOffice at the Univention Summit 2022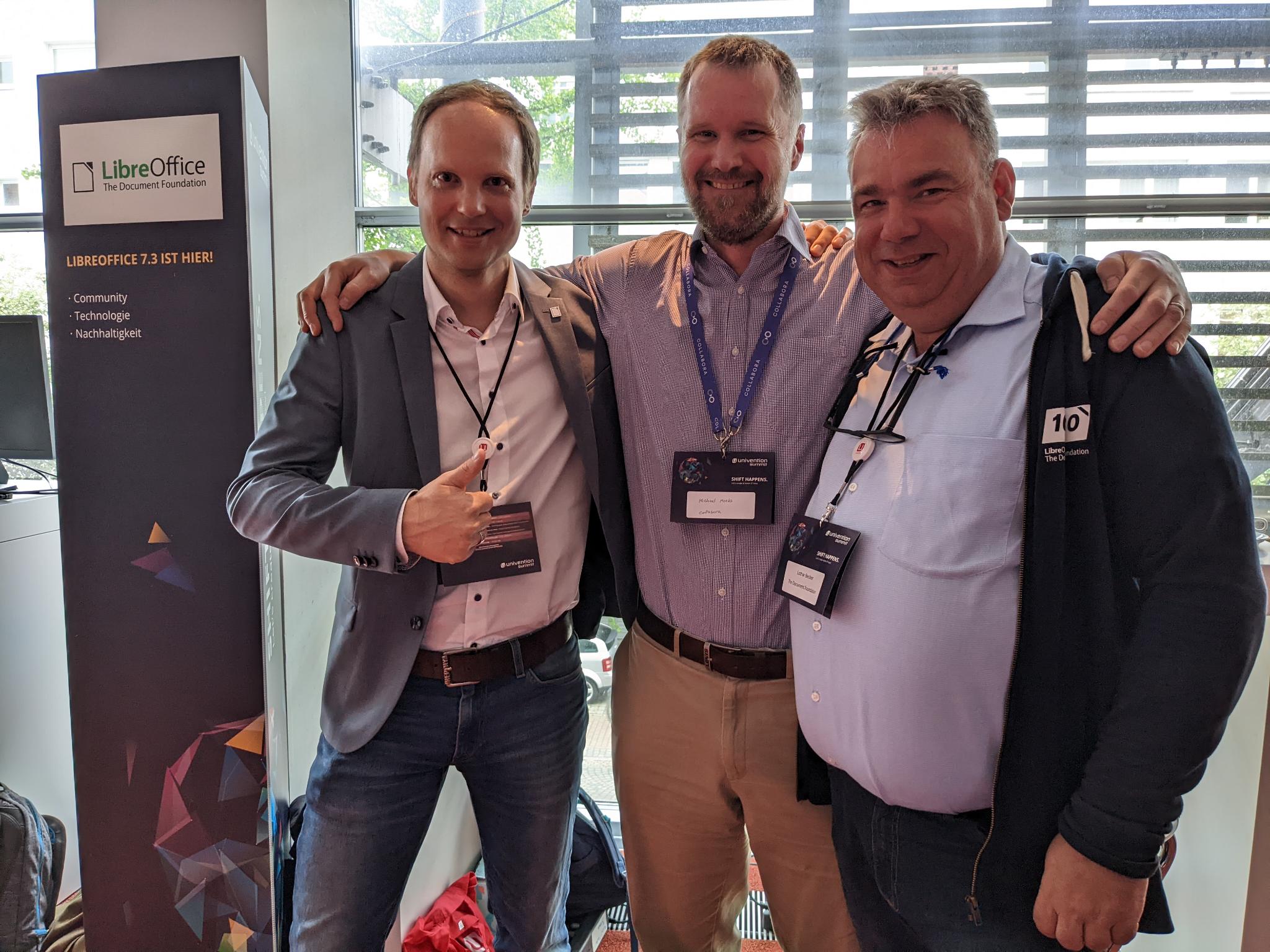 After two years of pandemic restrictions, more and more in-person events are now taking place. Members of the LibreOffice community attended the recent Univention Summit 2022 in Bremen, northern Germany. They had a stand with LibreOffice merchandise, talked to visitors and answered questions.
Thorsten Behrens, Chairperson of The Document Foundation's (TDF) Board of Directors, said: "The event was super, and it was great to talk to people in-person again."
Lothar Becker, who served on the Board from 2020 to 2022, added:
The representation of TDF and the LibreOffice project at the event, along with partners, was very well received – and perceived as important in terms of digital sovereignty, both for users and other projects and providers. Intensive discussions for the first time – also in person again – especially regarding integration topics, and the role of TDF, were very encouraging and motivating for all after the long period of the pandemic. The evening then offered the opportunity to continue these discussions in a more informal atmosphere.
Let's wrap up with a couple more pictures from the event. We plan to attend many more this year – keep an eye on this blog for updates!