13 May 2022
Annual Report: TDF's infrastructure in 2021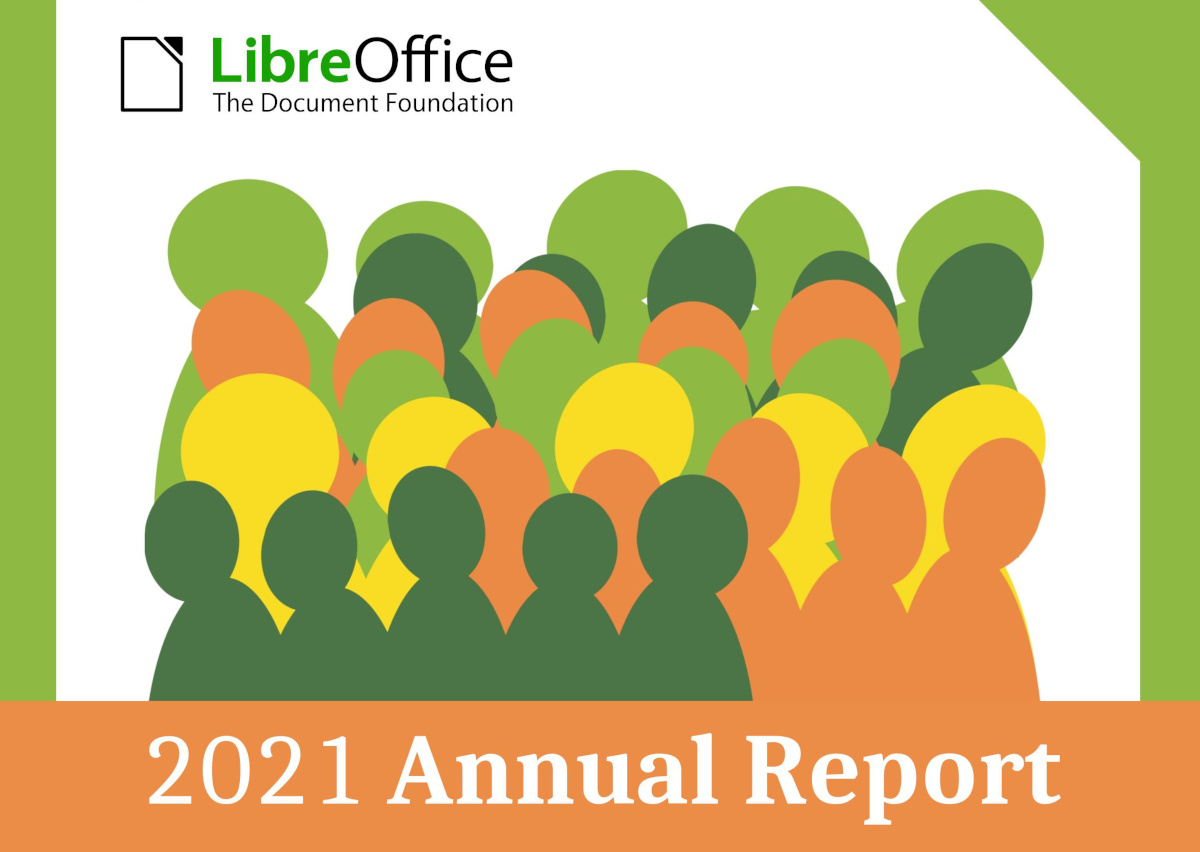 In 2021, the infrastructure team migrated our "Ask LibreOffice" site to Discourse, deployed a Decidim instance, and assisted with video streaming during the LibreOffice Conference.
(This is part of The Document Foundation's Annual Report for 2021 – we'll post the full version here soon.)
LibreOffice's infrastructure team is responsible for maintaining the hardware, virtual machines and services that enable the wider community to develop, market, test, localize and improve the software. The public infrastructure is powered by around 50 kernel-based virtual machines (KVMs) spread across four hypervisors, plugged to an internal 10Gbps switch, hosted at Manitu in St. Wendel (Germany), and managed with libvirt and its KVM/QEMU driver. The virtual disk images are typically stored in GlusterFS volumes – distributed across the hypervisors – except for some transient disks (such as cache) where the IOPS requirement is higher and the redundancy less important.
As 2021 marked another "pandemic year" with only online events, the infrastructure team helped to make these a pleasant experience from home. Notably, they deployed a Pretalx instance to manage conference submissions and the schedule, and put in place a streaming backend based on Jitsi/Jibri/RTMP during the annual conference, thereby providing several participation options to chose from.

Ask LibreOffice
After several months of tests and feedback from the community, the infra team also concluded the migration of LibreOffice's Q&A platform ("Ask LibreOffice") to Discourse. Over 65,000 questions and 130,000 replies from 50,000 users — spanning over 17 languages — were imported, with a focus on preserving post attribution and overall layout. The metric collection engines (Matomo as well as the public Grimoire Dashboard) were updated to reflect that change.
Also on the community participation front, the infrastructure team deployed a Decidim instance to structure debate and encourage democratic participation from community members. The instance is currently still under test.
On the Continuous Integration (CI) front, the team deployed new buildbots for Windows and Linux baselines, as well as a buildbot for the WebAssembly (WASM) effort. They also migrated and refactored the bibisect setup to better suit the needs of the quality assurance community.
Backends
As for the backends: Debian GNU/Linux 11 (codename "Bullseye") was released in the middle of 2021, and the team upgraded most of TDF's virtual machines accordingly during the second half of the year. However, for the lower layers of the virtualization stack, the upgrade is planned for 2022. Furthermore, lots of work was done in planning the restructuring of database engines, most notably around Point-in-Time Recovery; this work was driven by contributor Brett Cornwall. Finally, the team assisted the Membership Committee with the architecture of the back-end side of their new tooling.