01 May 2022
The Month of LibreOffice, May 2022 starts today – Join in and get snazzy merch!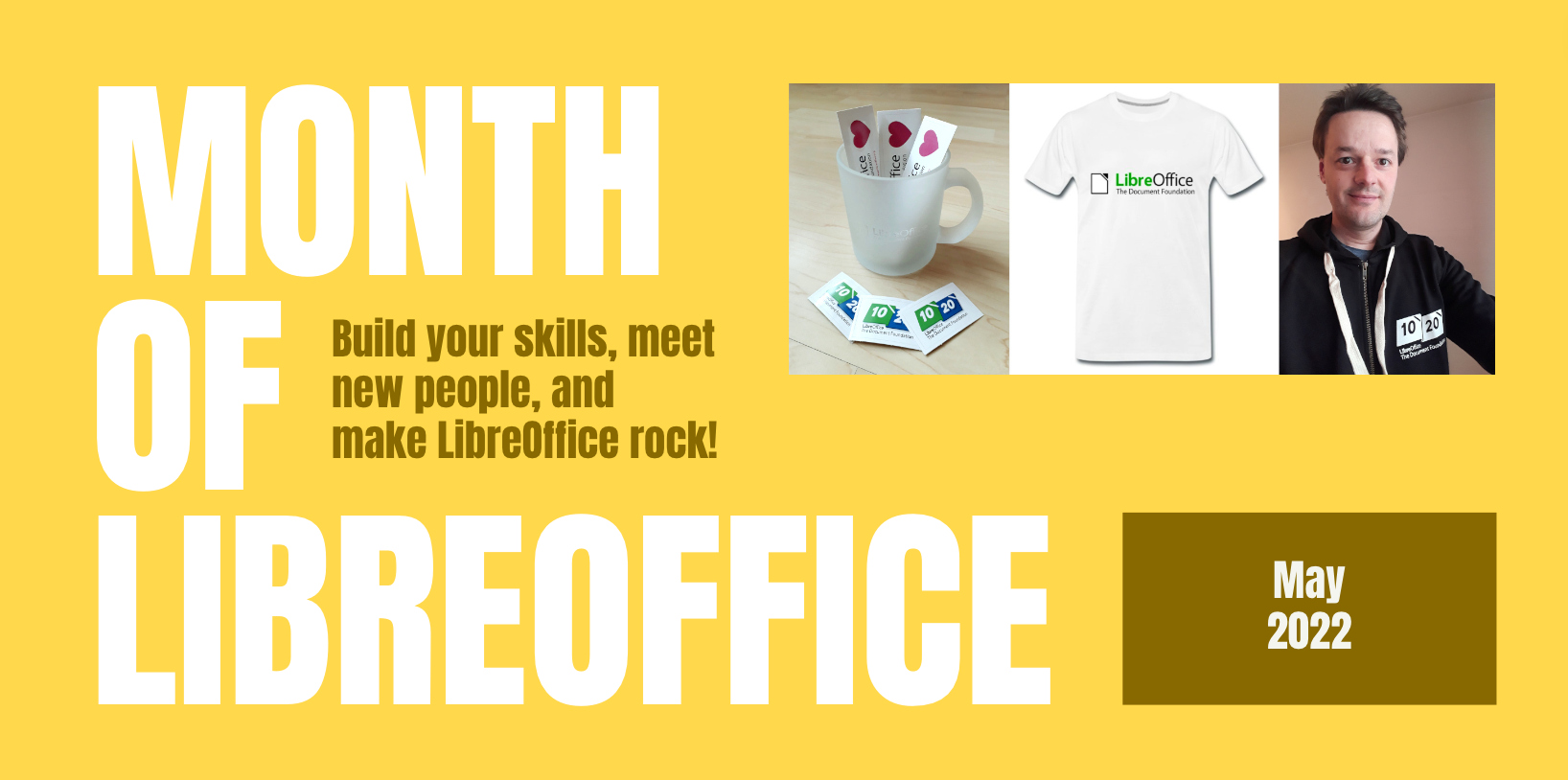 Boost your skillset and learn new things – join the Month of LibreOffice! The software is a worldwide, community open source project – and many people who help to improve it, actually started out as regular users of the software.
So in the coming four weeks, we'd love it if you get involved, join our community, and have fun. You can build up valuable skills for a future career – and you don't need to be a programmer. There are many ways to help make LibreOffice awesome, as we'll see in a moment.
And best of all: everyone who contributes to LibreOffice in the next four weeks can claim a cool sticker pack, and has the chance to win extra LibreOffice merchandise such as mugs, hoodies, T-shirts, rucksacks and more (we'll choose 10 participants at random at the end):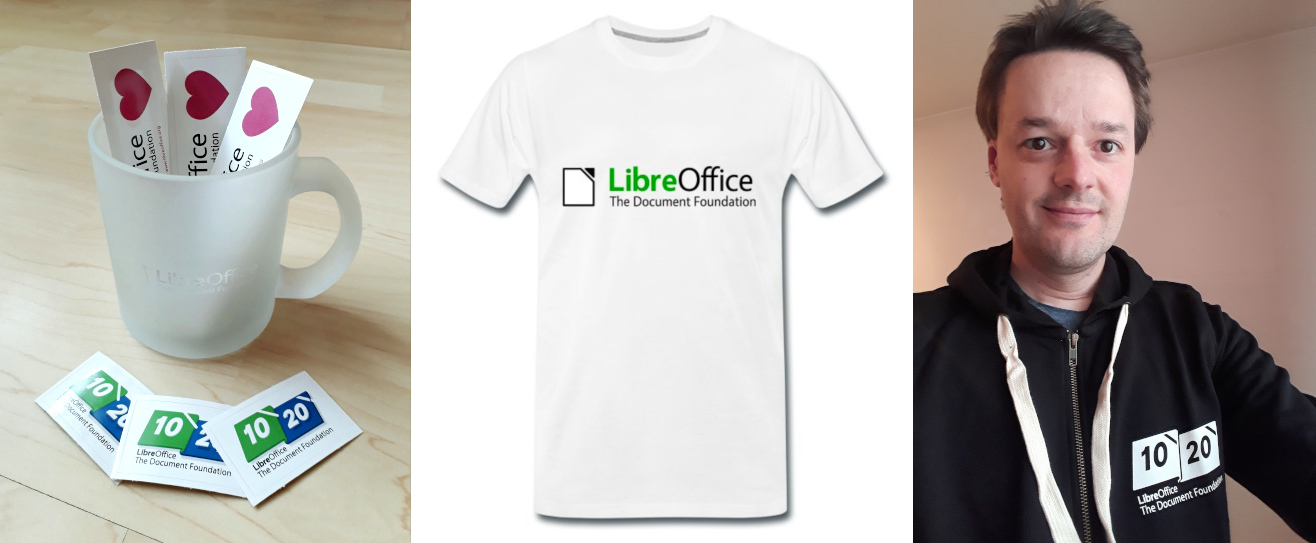 How to take part
So, let's get started! There are many ways you can help out – and as mentioned, you don't need to be a developer. For instance, you can be a…
We'll be updating this page every few days with usernames across our various services, as people contribute. So dive in, get involved and help make LibreOffice better for millions of people around the world – and enjoy your sticker pack at the end as thanks from us! And who knows, maybe you'll be lucky enough to win bonus merch as well…
Let's go! We'll be posting regular updates on this blog and our Mastodon and Twitter accounts over the next four weeks – stay tuned!
Comments