29 Mar 2022
The Document Foundation supports the "Deutschlandstipendium"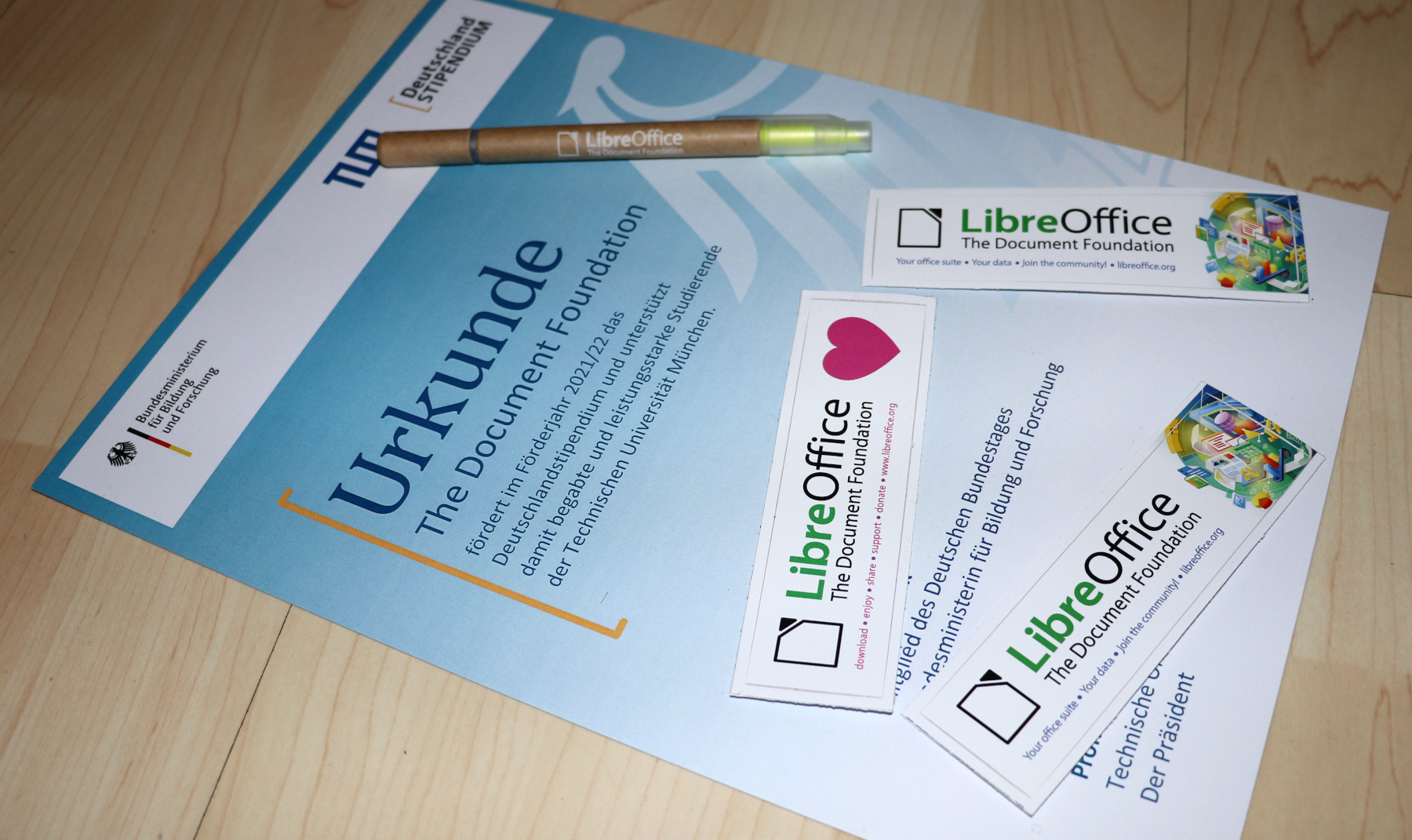 In 2019, the German LibreOffice community sadly lost one of its most active members, Klaus-Jürgen Weghorn. In his memory, The Document Foundation (the non-profit foundation behind LibreOffice) has decided to support a student through the Deutschlandstipendium initiative:
With the Deutschlandstipendium, the German government is expanding student funding through a program that is also kick-starting a new scholarship culture in Germany. The federal government and private sponsors – companies, associations, foundations and individuals – work together to support high-achieving students. In this way, civil society is taking responsibility for talented young people and making a contribution to Germany's future.
We are in contact with the student and will report more here on the blog.