22 Nov 2021
Community Member Monday: Bayram Çiçek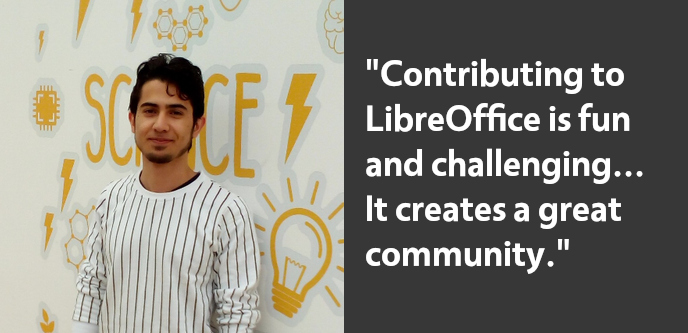 Today we're talking to Bayram Çiçek, who's helping to implement new features in LibreOffice as part of the Google Summer of Code…
Tell us a bit about yourself!
I live in Çanakkale, Turkey. I've just graduated with a bachelor's degree in Computer Science from Çanakkale Onsekiz Mart University.
When I was a student, professors and instructors always told us about the importance and benefits of contributing to free and open source projects like LibreOffice. Since I was a LibreOffice user for years, the idea of not just being a user – but developing it, to go beyond being a user – has always been exciting to me. Therefore I decided to contribute to LibreOffice.
In November 2020, Hacettepe University organized an event called "ACM Hacettepe Lectures". I attended the course "Contributing to Open Source Projects with C++" by Muhammet Kara. We sent our first patches to LibreOffice and Collabora Online together with other attendees, and this is how my journey began.
Then, I decided to apply to Google Summer of Code 2021, and I was lucky enough to get selected as a student under the mentorship of Muhammet Kara and Heiko Tietze, in the past summer. I worked on the most-annoying bugs, and tried to fix as many bugs as I could during GSoC.
What are you working on in the LibreOffice project right now?
Currently, I'm working on Tables in Writer, and hoping to add a diagonal-borders feature to it. After gaining some more experience, I'll be working on some bugs that related to my GSoC project, as I mentioned in my GSoC final report.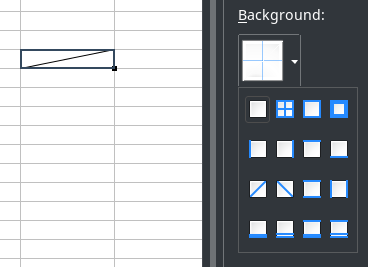 Why did you decide to become a member of The Document Foundation?
I think contributing to LibreOffice is both fun and sometimes challenging. When 'fun' and 'challenge' come together, it creates a great community, as LibreOffice does; and being a part of this community makes you more passionate and stronger. And that's why I wanted to become a TDF member.
Anything else you plan to do in the future?
I will work on most-annoying bugs and I'll be fixing as many bugs as I can in the future. Also, I want to actively contribute to Collabora Online.
On the other hand, I'll continue to contributing to Turkish translation of LibreOffice and I want to be an active member of Turkish Community to spread the open source usage and LibreOffice.
Many thanks to Bayram for all his contributions, and enthusiasm in our community! And to everyone reading this: Find out what you can do for LibreOffice – have fun, build up your skills, and do awesome things 😊
Comments