16 Nov 2021
The Month of LibreOffice, November 2021 – Half-way point!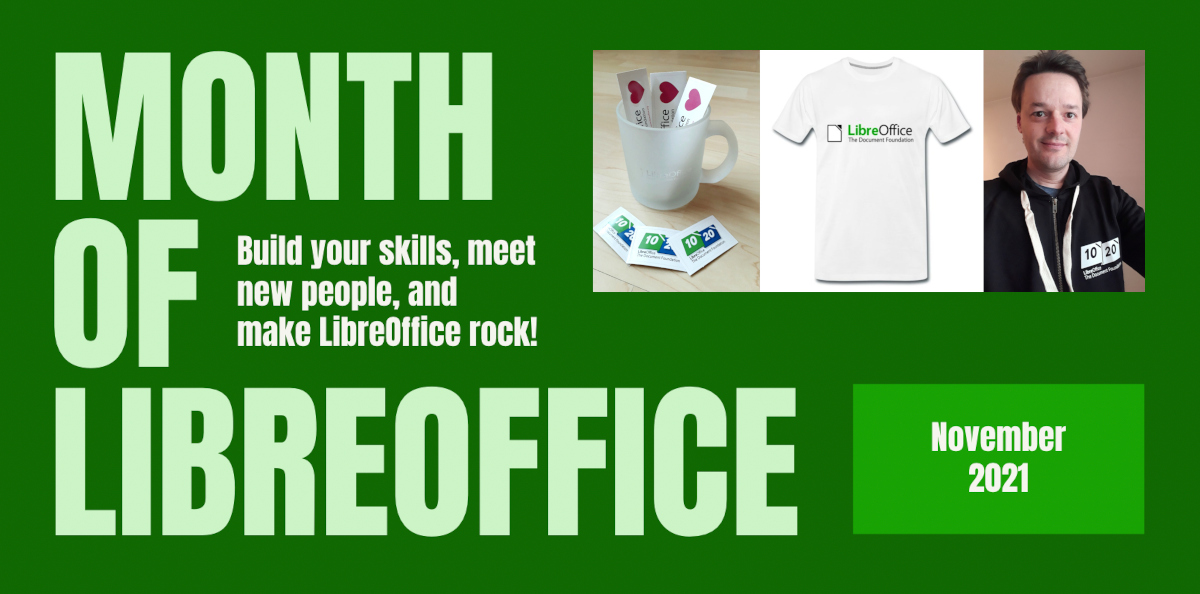 Two weeks ago, we started the Month of LibreOffice, giving thanks to all contributions across our projects. Everyone who takes part can claim a sticker pack – and at the end of the month, we'll award some extra merchandise to ten lucky winners as well!
So, how's it looking so far? Well, so far we've awarded 277 sticker packs! If you see your name (or username) on that page, check this blog when the month ends with details. And if you're not there yet, read on to find out how you can join in…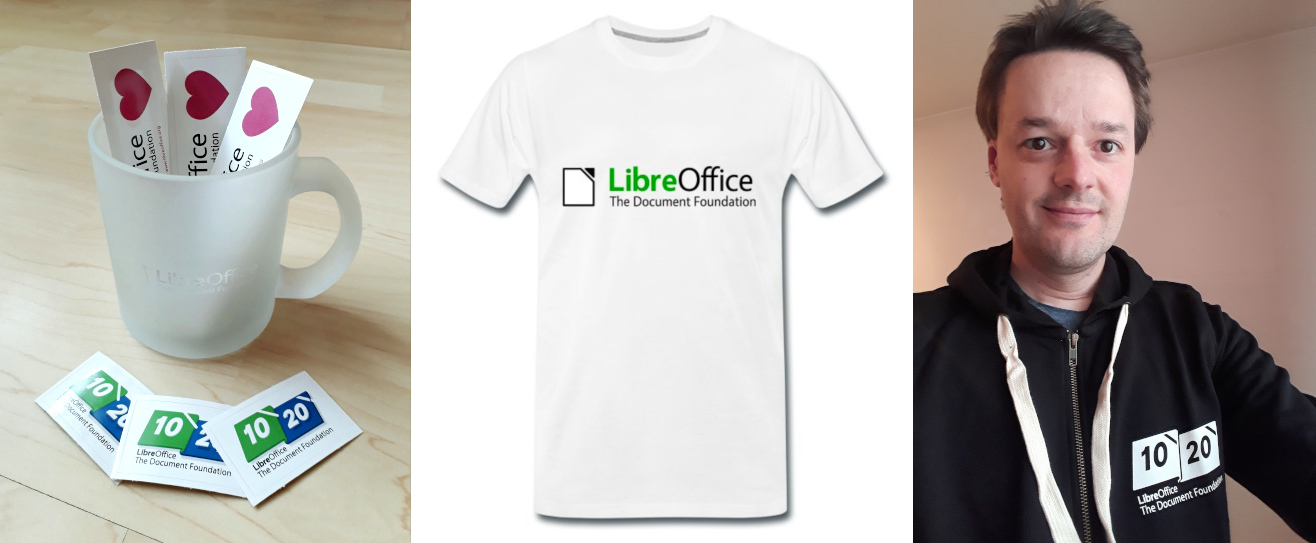 How to take part
So, let's get started! There are many ways you can help out – and as mentioned, you don't need to be a developer. For instance, you can be a…
We'll be updating this page every few days with usernames across our various services, as people contribute. So dive in, get involved and help make LibreOffice better for millions of people around the world – and enjoy your sticker pack at the end as thanks from us! And who knows, maybe you'll be lucky enough to win bonus merch as well…
Stay in touch – we'll be posting regular updates on this blog and our Mastodon and Twitter accounts in the next two weeks!