14 Apr 2021
Czech Writer Guide 6.4 is now available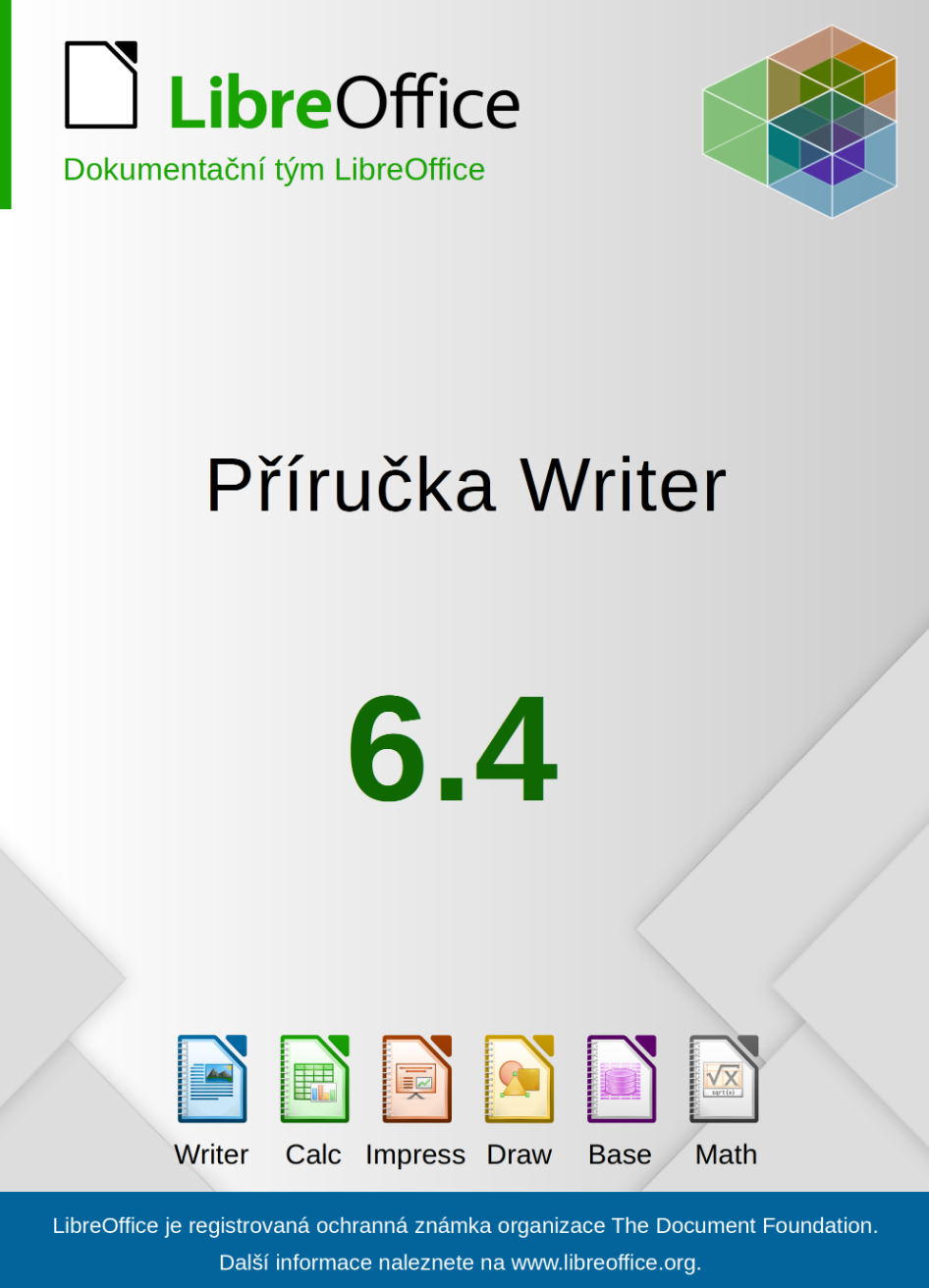 Zdeněk Crhonek from the Czech LibreOffice community writes:
The Czech team has completed its translation of the Writer Guide 6.4. Big thanks to all volunteers, especially to Radomír Strnad, who initiated the translation and translated more then half of the chapters. Translators: Petr Kuběj, Zdeněk Crhonek, Petr Valach, Vendula Crhonková, Radomír Strnad, Ludmila Chládková and Zuzana Pitříková; text corrections Petr Valach, Barbora Aydin, Marcela Tomešová, Ludmila Klatovská, Nicole Borkeszová, Alžběta Motlová and Vendula Crhonková; localized pictures Roman Toman and technical support Miloš Šrámek.

The Czech translation of the Writer guide 6.4 is available for download here. The team also updated Math and Calc guides, both are available in actual version 7.0.

The team now continues with translating the Impress guide, and we always looking for new translators. Join us!
No Responses