22 Dec 2020
Best Community 2020: LibreOffice at DINAcon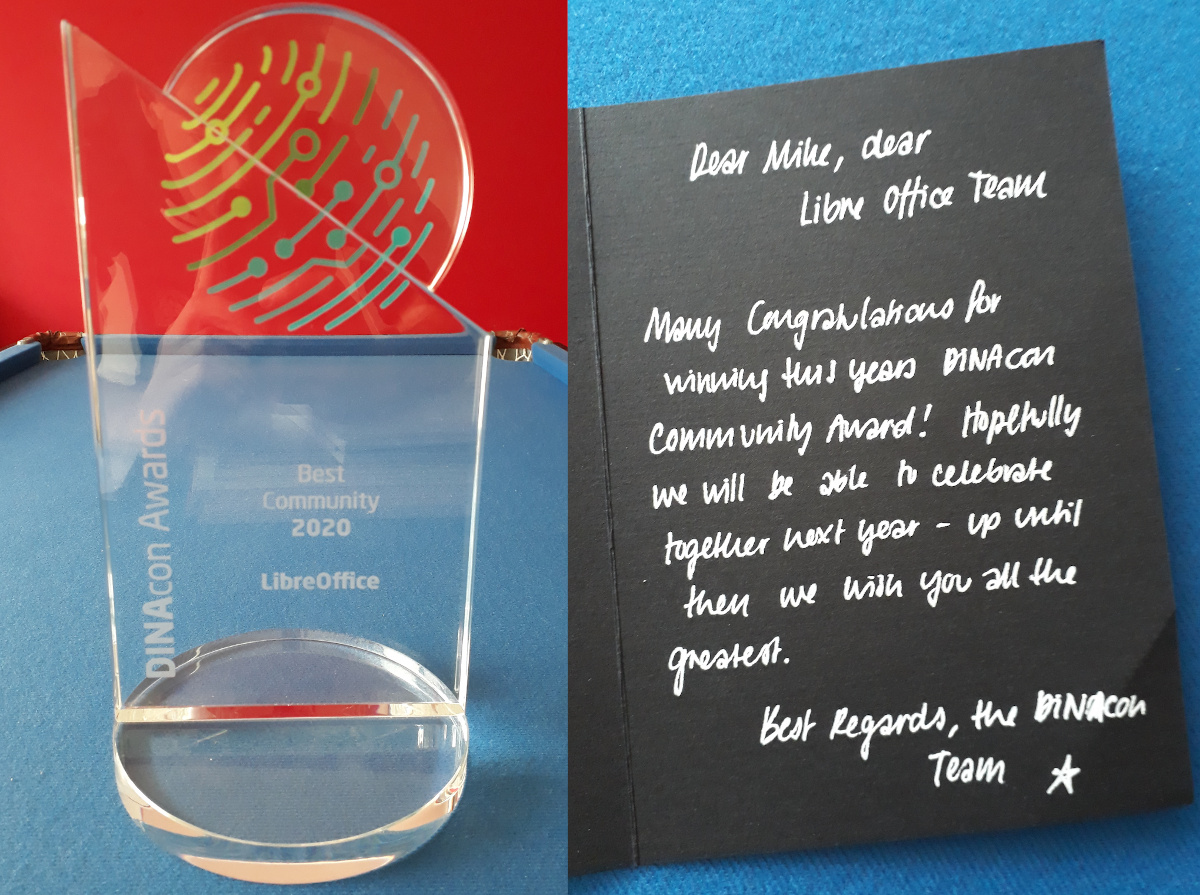 At the recent online DINAcon (Digital Sustainability Conference) in Switzerland, Mike Saunders from The Document Foundation gave a talk about how TDF and the LibreOffice community works.
And guess what: our community won an award at DINAcon too: Best Community 2020! We're really proud to have such an active, passionate and diverse range of contributors all across the globe – LibreOffice wouldn't be as popular and powerful today without their help.
So to DINAcon: thank you very much for the award and trophy, which we accept on behalf of the whole LibreOffice community! And to everyone out there working on the many different sub-projects in LibreOffice: thank you so much for everything you do. And hopefully see you some point next year!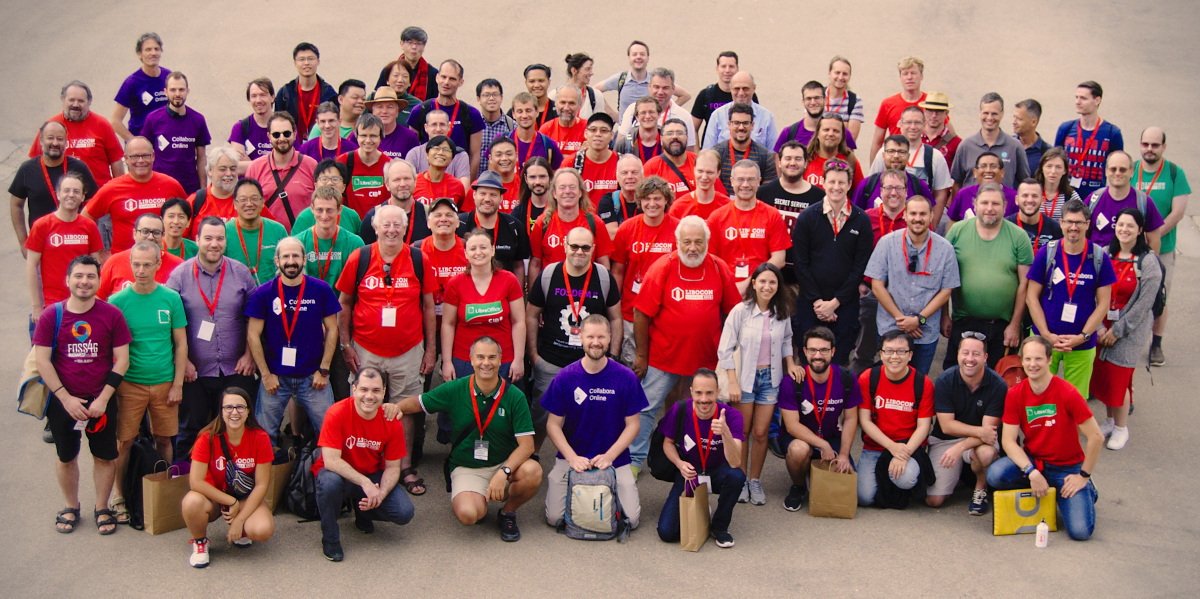 Comments