31 Jul 2020
50 Open Badges awarded for top LibreOffice translators!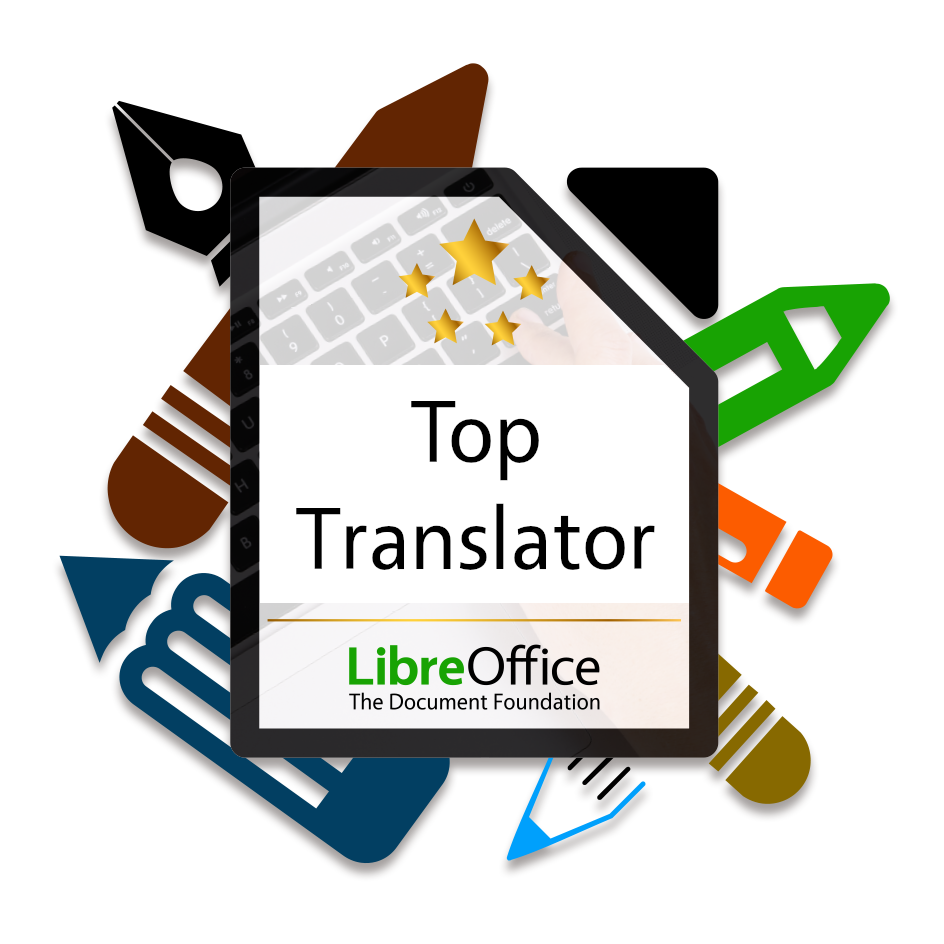 A few months ago, we announced Open Badges for LibreOffice contributors. These are custom images with embedded metadata, awarded to our most active community members to say thanks for their great work!
The metadata describes the contributor's work, and the badge can be verified using an external service. Open Badges are used by other free software projects, such as Fedora.
Anyway, today we're awarding 50 Open Badges to the most active members in our localisation community, based on Weblate activity so far this year. Congratulations to everyone who got a badge – we've emailed it to you! Here's the list of winners:
Joan Montané
Adam Rak
jwtiyar ali nariman
Paul Roos
Mihkel Tõnnov
Modestas Rimkus
Adolfo Jayme Barrientos
Donald Rogers
Valter Mura
eglejasu
Stanislav Horáček
Asier Sarasua Garmendia
Kolbjørn Stuestøl
Dimitris Spingos
Xosé
Tolmantas
Andika Triwidada
Baurzhan Muftakhidinov
Mihail Balabanov
tmtfx
Còdaze Veneto
Cheng-Chia Tseng
Karl Morten Ramberg
Christian Kühl
Stuart Swales
Ming Hua
Tuomas Hietala
Bachka
Andreas Pettersson
Yaron Shahrabani
Євген Кондратюк
Sérgio Marques
Jean-Baptiste Faure
Jørgen Madsen
Michael Wolf
gpopac
Ayhan YALÇINSOY
Miloš Šrámek
Milo Ivir
Ingmārs Dīriņš
Xuacu Saturio
Xandru Martino Ruz
kees538
Rhoslyn Prys
Khairul Aizat Kamarudzzaman
SteenRønnow
Sveinn í Felli
Jeanmi2403
kompilainenn
vpanter
We'll be issuing more badges in the coming months, so stay tuned to the blog for more…
Comments