09 Jun 2020
The Draw Guide 6.4 is Ready for Download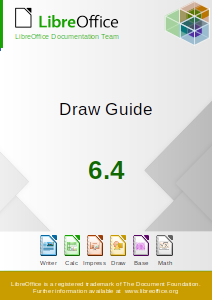 Following the recent release of our updated guides, the LibreOffice Documentation Team is happy to announce the immediate availability of the LibreOffice Draw Guide 6.4, the complete handbook for the drawing tool of LibreOffice. The guide was updated from the existing release 4.3 and include all the improvements developed since early 2014, when the last version of the guide was published.
LibreOffice Draw is the vector drawing tool of LibreOffice, capable of creating and edit complex drawings, from basic geometric shapes to sophisticated technical drawings, including tri-dimensional composition, all supporting the ODF file format standard.
"Returning to the LibreOffice Documentation team was a great opportunity for me to continue to contribute for the LibreOffice Community. I used all my 35 years of professional experience as a technical writer in high end industries to bring the Draw Guide up to date with the latest publicly available release of LibreOffice (Version 6.4). I hope the community enjoy LibreOffice as this is an excellent office software package that is freely available" said Peter Schofield, who coordinated the update and release of the Draw guide.
"Our vision for LibreOffice goes beyond the software development and we care to create the elements of an authentic LibreOffice culture. It is a great joy for all of us to see the LibreOffice community and the documentation team actively working on the update of the Guides. These books are important assets of the LibreOffice ecosystem and a critical element to improve and enlarge the opportunities for all persons of the community" Said Emiliano Vavassori and Daniel Rodriguez, members of The Document Foundation Board of Directors.
The Draw Guide 6.4 is the result of the collaborative work of Peter Schofield, Claire Wood and Regina Henschel. A big thanks to them for all their work!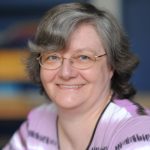 Meet the whole LibreOffice Documentation Team.
LibreOffice has extensive documentation in many languages, thanks to our worldwide community.
Download it
• PDF version – recommended for viewing
• ODT version – for opening/editing in LibreOffice
Everyone is welcome to join our documentation team! It's a great way to build up experience in a large and well-known open source project, especially if you're interested in a career in technical writing one day.
Comments