14 Apr 2020
Open Badges for top wiki contributors!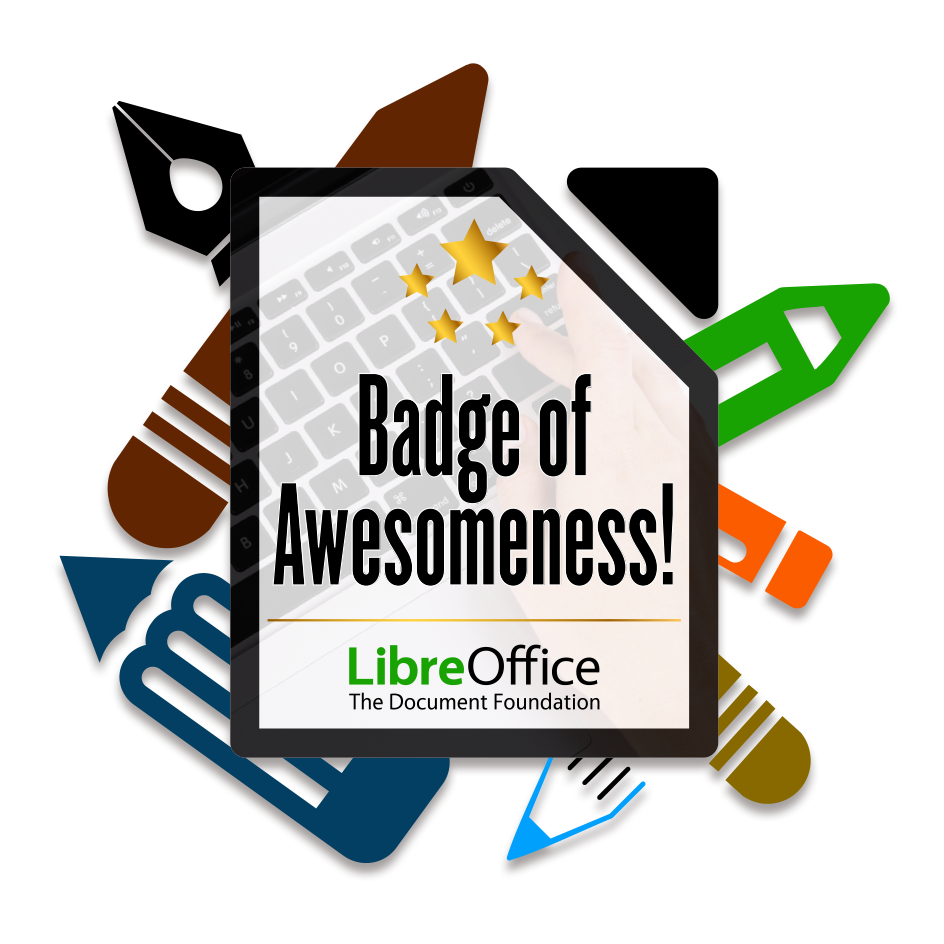 Open Badges are special images that we're awarding to super-active contributors in the LibreOffice project. They contain metadata describing the contributor's work, which can be verified using an external service. Open Badges are used by other free software projects, such as Fedora.
Last month, we announced Open Badges for Ask LibreOffice contributors, and today we're awarding some more – this time for the most active editors on The Document Foundation's wiki (in the last 12 months).
So, congratulations to the following users – we'll send you your badge in the next couple of days. Feel free to proudly show it off on your wiki user page, website, blog or social media. And with the metadata inside, you can prove your history of contributors to other FOSS projects (or indeed potential employers)!
Akurery
Blue.painting
Filmsi
Fito
Hibagonsan
Hrbrgr (second badge!)
Kolarkater
Kompilainenn
Kü
LibreOfficiant
Manuelf
Nogajun
Pierre-yves samyn
PlateauWolf
Prcek
Raal
So
SteenRønnow
Stevefanning
Suokunlong
More Open Badges are still to come – stay tuned to the blog for details!
No Responses