13 Dec 2019
The LibreOffice Documentation Team Announces the LibreOffice Online Guide
Berlin, December 12, 2019 – The LibreOffice Documentation Team announces the immediate availability of the LibreOffice Online Guide, a major work authored by Aaron Peters under the Google Season of Docs 2019 programme. LibreOffice Online is a web-based version of the office suite, that can be deployed on local infrastructure and connected to a file-sharing system for document collaboration.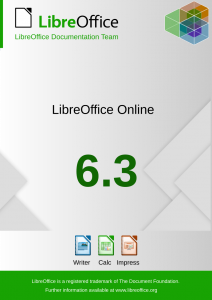 The guide includes content for end-users – as well as for system administrators – for rapid deployment and start of operation. It covers the basic usage of the word processor, spreadsheet and presentation modules, as well as guides for file handling and – one of the major technological achievements of LibreOffice Online – the collaborative editing capability, that allows several users to work on the same document, spreadsheet or presentation at the same time. Users familiar with LibreOffice on the desktop will quickly grasp the operation of LibreOffice Online, except for some specific differences addressed in the guide.
For the system administrator, the guide covers installation and basic operation, and explains deployment in small and limited environments. Professional support and operation services are strongly recommended for large installations and mission critical deployments, available in the LibreOffice business ecosystem.
"The current version of the Guide is complete and has the necessary information for the targeted audience (technology-savvy enthusiasts and/or small businesses), to be able to get the application, install it alongside a hosting application (NextCloud), use the main modules (Documents, Spreadsheets, and Presentations), and use other desktop and mobile tools to access their LibreOffice Online content," says author Aaron Peters. "My experience working on this guide was fantastic, and I would urge anyone interested in getting involved with open source to consider documentation as a first step. The Document Foundation's documentation team in particular has a very well-established process and infrastructure for producing their products, and one of the only things I can think of that would help them is more volunteers."
"The Google Season of Docs programme was an opportunity The Document Foundation (TDF) could not have miss to add a valuable content to its documentation portfolio. The LibreOffice Online Guide is a document whose time had just come and is here to help the LibreOffice Online software and its professional and volunteer community to increase its usage and benefit of its incredible value," says Olivier Hallot, TDF mentor and Documentation Coordinator. "And working with Aaron was a pleasure and all commitments were delivered on time, which was very appreciated. Special thank you to Google for the wonderful initiative and to the Season of Docs 2019 team for the support."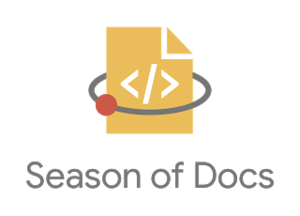 The outline of the new Guide is as follows and gives a good view on what is inside.
Preface
Chapter 1: Introducing LibreOffice Online
Chapter 2: Installing LibreOffice Online
Chapter 3: Setting Up LibreOffice Online Before Use
Chapter 4: Navigating Your LibreOffice Online Files
Chapter 5: Editing, Saving, and Exporting LibreOffice Online Files
Chapter 6: The Documents Module
Chapter 7: The Spreadsheets Module
Chapter 8: The Presentations Module
Chapter 9: Integrating with LibreOffice Online
The guide is available for download at the documentation website at https://documentation.libreoffice.org/en/english-documentation/