05 Jun 2019
Month of LibreOffice, May 2019: The winners!

At the beginning of May, we started a new Month of LibreOffice, celebrating contributions all across the project. Well, May has come to a close now, so how many people got sticker packs throughout the month? Check it out…
It's the best Month of LibreOffice ever, beating the previous one by 10! So congratulations to everyone who won a sticker pack – and thanks so much for your contributions. It's great to see such a passionate community helping to bring powerful, free and open source software to the world.
Now, how can you claim your sticker pack? Click the 355 above, and if you see your name (or username) on that page, get in touch! Email mike.saunders@documentfoundation.org with your name (or username) from the wiki page so that we can check, along with your postal address, and we'll send you these: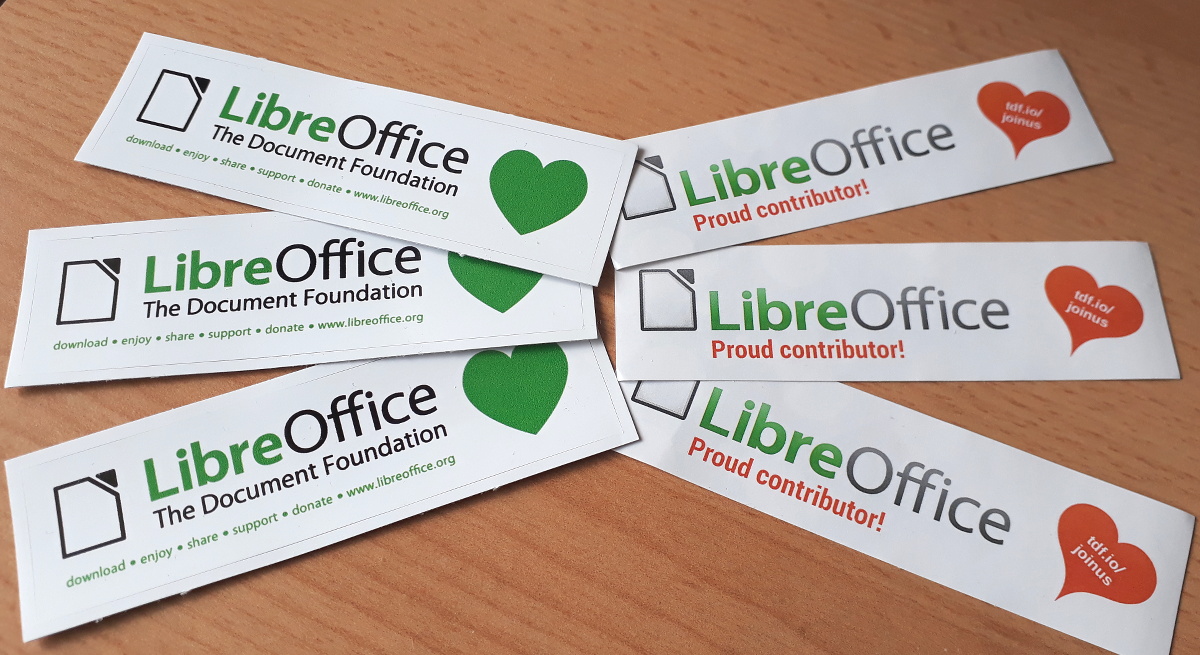 (Note: your address will only be used to post the stickers, and will be deleted immediately afterwards.) If you contributed to the project in May but you're not on the wiki page, please let us know so that we can add you!
But there is one more thing…
For this Month of LibreOffice, we have a special bonus: 12 sticker winners have also been selected at random to get an exclusive LibreOffice glass mug! It looks like this: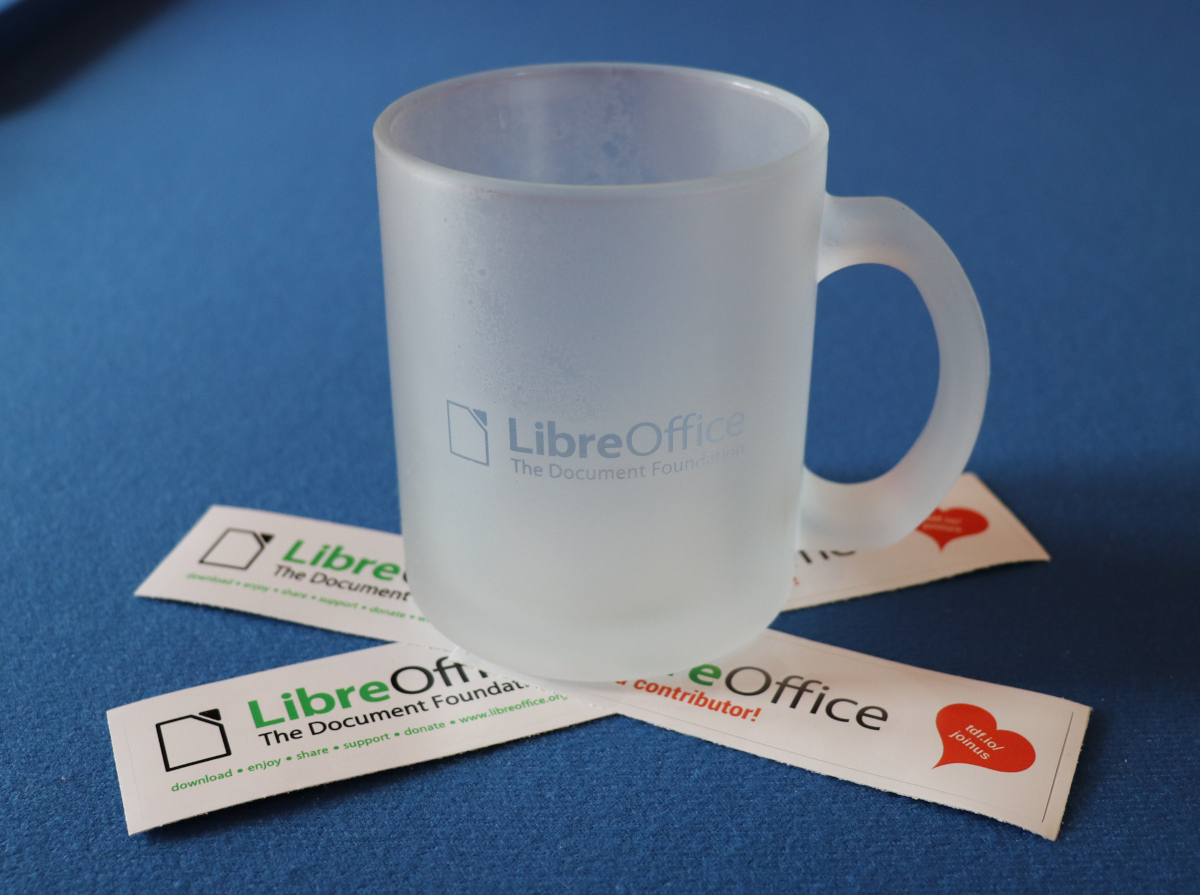 And here are the winners:
Dave Barton
DaeHyun Sung
ve3oat
@muvon (Mastodon)
Platterbaff
Oliver Brinzing
Adam Kovacs
Mihail Balabanov
@RonneyGey (Mastodon)
Olexandr Pylypchuk
Seda Stamboltsyan
Durgapriyanka
Congratulations to you all! We'll be in touch with details for claiming your mugs…
So, the Month of LibreOffice has finished – but we plan to do another one in November, with another opportunity to get cool merchandise! And, of course, you can join our friendly community at any time and contribute back to the project. Cheers!