24 Apr 2019
Coming up: The Month of LibreOffice, May 2019!

LibreOffice is made by hundreds of people around the world: volunteers working from home, certified developers who are part of our commercial ecosystem, and other supporters and users. Throughout the year, they add new features to the software, test them, and help us to make each release polished and reliable. We're incredibly appreciative of their efforts!
Now, if you're a regular user of LibreOffice, you can give us a hand! In May 2019, we're running a Month of LibreOffice – a campaign to credit all contributions to the software and community. Everyone who helps out can claim an awesome sticker pack, and this time round we have an extra bonus: 10 contributors will be chosen at random at the end, and will receive an exclusive LibreOffice glass mug: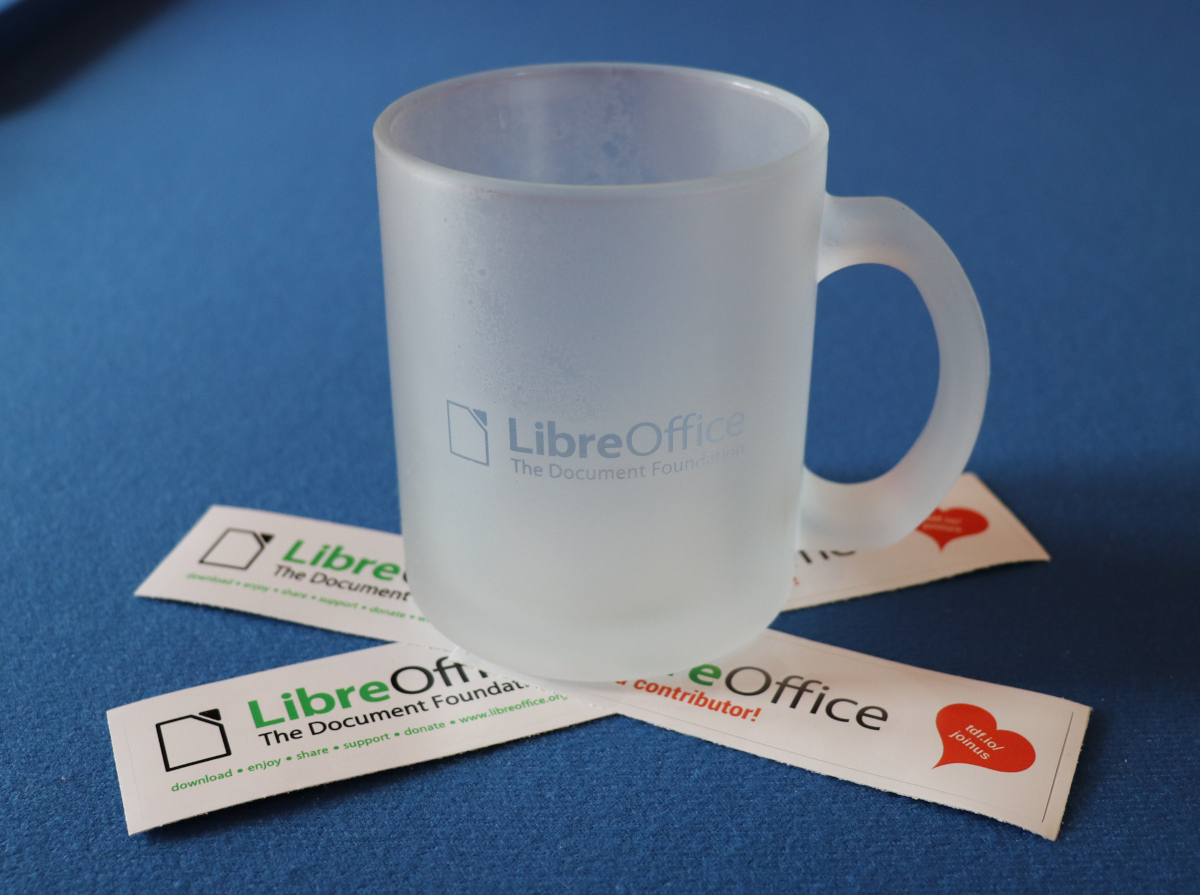 While your help is important for the LibreOffice project, it's also good for you as well! If you're interested in a possible future career in software – such as programming, QA, user interface design, documentation, user support and other topics – then joining the Month of LibreOffice is great for you too:
Build up your skills
Get experience in a well-known software project
Make new contacts
Put it all on your CV!
So, what happens next? Well, on May 1st we'll post full details on this blog about how you can get involved – so stay tuned! And follow us on Mastodon, Twitter, Facebook and Reddit for more updates. See you soon!
Comments