01 Jun 2018
Month of LibreOffice, May 2018: The results!

At the start of May, we kicked off a new Month of LibreOffice, celebrating contributions all across the project. Well, May has come to a close now, so how many people got stickers throughout the month? Check it out…
Great work, everyone! This is higher than the previous three Months of LibreOffice (in November 2016, and May and November 2017), which reflects our growing and thriving community. Click the number to see the full details, showing usernames of the contributors helping out in various parts of the project.
Now, if you see your name (or username) on that page, we want to send you a cool sticker pack! Email mike.saunders@documentfoundation.org with your name (or username) from the wiki page, along with your postal address, and we'll send you these: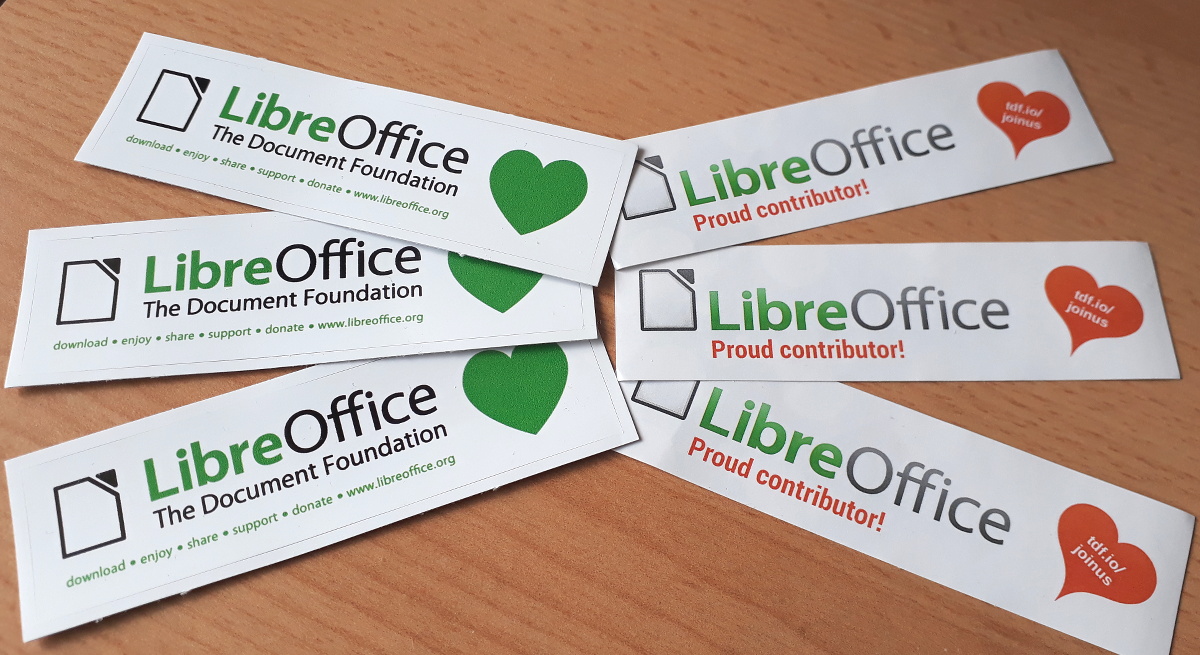 (Note: we will only use your postal address to send the stickers. No data will be transferred to third parties, and your address will be deleted as soon as the stickers are posted.)
If you contributed to the LibreOffice project in May but your name (or username) isn't on the list, let us know! Send us an email stating what you did and with your address, and we'll make sure you get a sticker too!
And here's a special thanks to everyone who took part:
Please confirm that you want to play a YouTube video. By accepting, you will be accessing content from YouTube, a service provided by an external third party.
If you accept this notice, your choice will be saved and the page will refresh.
The hundreds of contributions during May have helped to make LibreOffice even better – but we're not done yet! There are still many ways you can get involved, join our friendly community and have fun – see this page to get started. Thanks again!