10 May 2018
LibreOffice and VolunteerMatch: Welcoming new contributors

Free and open source software, such as LibreOffice, is all about community. Anyone can get involved, and many people join the LibreOffice community because they want to improve something in the software – features, compatibility, translations, documentation, marketing and more. As we've seen in the ongoing Month of LibreOffice, we have hundreds of volunteers active in making the software better.
But new volunteers are always welcome! And we try to reach out to as many people as possible. So we've set up a page on VolunteerMatch, a US-based non-profit organisation that "connects millions of people with a great place to volunteer". Our page currently shows six opportunities to get involved with LibreOffice, including development, user interface, marketing, documentation and QA (quality assurance).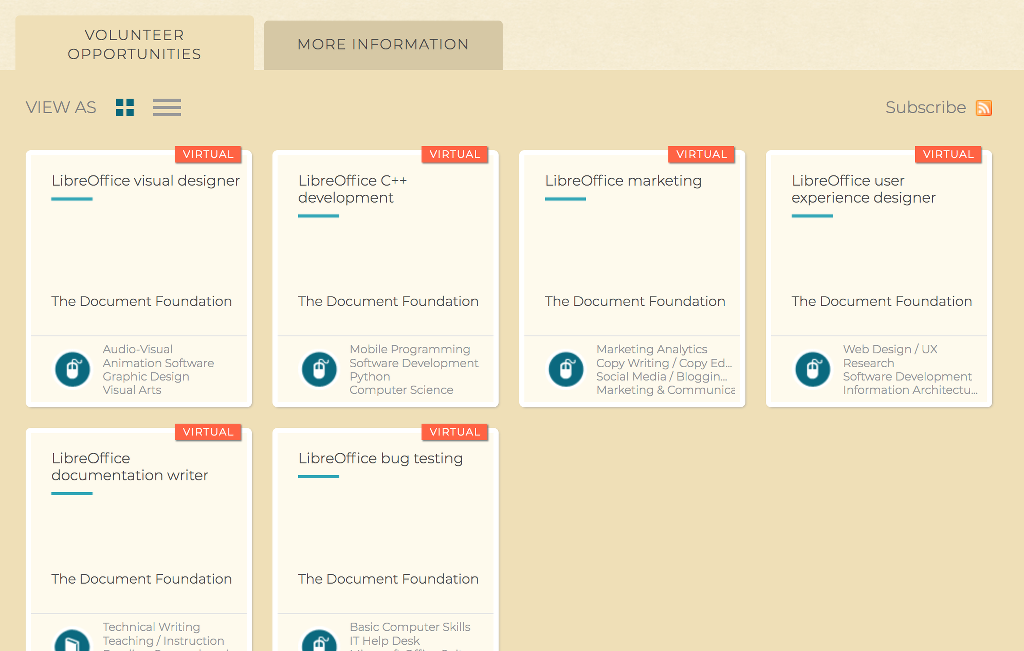 If you use LibreOffice and want to help improve it, check out the opportunities – or let us know if we should add more. And please help us to spread the word, so that we can continue to grow our community and bring in new volunteers. Thank you!
(Thanks to Ilmari Lauhakangas for his help.)
No Responses