25 Jan 2018
Brazilian community releases its Getting Started Guide for LibreOffice 5.2
The Internet, January 25th, 2018. The Brazilian community is pleased to announce the immediate availability of the Getting Started Guide 5.2, with all innovations and enhancements from LibreOffice 5.2. The guide is an in-depth update of the 5.0 Getting Started Guide that has already been translated.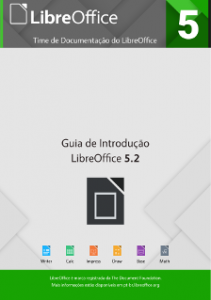 The team was composed of IT professionals, translators, engineers, teachers and technicians. The team members are:
Chrystina Pelizer (Getting Started Guide project leader, translator and reviewer)
Vera Cavalcante (reviewer and book assembler)
Fábio Coelho (translators, reviewer and infra manager)
Túlio Macedo, Raul Pacheco da Silva, Valdir Barbosa e Olivier Hallot (translators and reviewers)
Thanks to The Document Foundation's support, the team met together at the Instituto de Física of UNESP university in São Paulo, Brazil for a final review sprint of the translated chapters, and then delivered the contents to Vera Cavalcante for book assembly and release.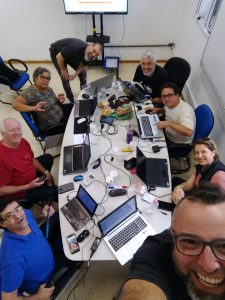 Without the face-to-face meeting in December 2017 sponsored by TDF, the guide's release would have been delayed further due to personal and professional commitments of the volunteer team members. The face-to-face meeting was an opportunity to boost productivity, and the team finished the revision in two days of focused work. The team is planing more meetings for the other guides under production.
The new guide can be downloaded in PDF or ODT formats from the LibreOffice documentation website at http://documentation.libreoffice.org/pt-br/ .