17 Jan 2018
LibreOffice community focus: QA (quality assurance)

With LibreOffice 6.0 due to be released at the end of the month, we've been talking to various communities involved in the project. In the last couple of weeks, we've chatted with the localisation and documentation teams, and today it's the turn of QA (quality assurance), which is coordinated by Xisco Fauli…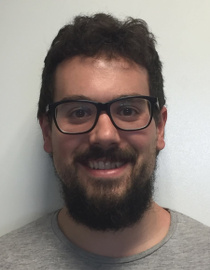 What has the QA community been working on in preparation for LibreOffice 6.0?
During the development of LibreOffice 6.0, three Bug Hunting Sessions were held (6.0 Alpha1, 6.0 Beta1 and RC1), the last one just two weeks ago. There was also a parallel event organized by Muhammet Kara in Ankara, where volunteers gathered to test LibreOffice 6.0 RC1. Besides that, the QA team is constantly testing the latest daily builds, testing new features, and triaging the bugs reported on Bugzilla.
What are your favourite new features in this release?
That's a difficult question, especially taking into account all the improvements done in this release to LibreOffice Android Viewer, to LibreOffice Online or the work done by the Google Summer of Code students among others. But if I had to choose one, I think I'd go for the characters dialog refactoring done by Akshay Deep and the UX (user experience) team, as this is probably the feature I will use the most in the near future. Here's how it looks: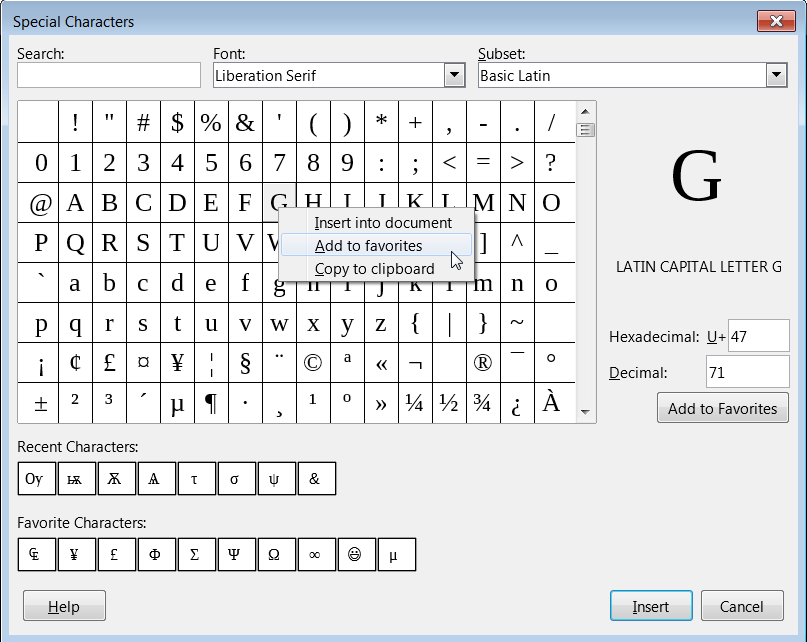 What tools and services do you use in the QA community?
A very handy tool recently completed by Markus Mohrhard is the automated updater for Windows and Linux, which allows the QA team to test daily builds without having to manually download the latest build every time.
This is very practical as testers no longer need to worry about constantly updating to the latest build, and can focus more on testing the program instead, assured that they are testing changes done to the code just the day before.
This tool was presented at the beginning of the LibreOffice 6.0 development cycle, and I believe it will have a very positive impact on the quality of 6.0 as it shortens the time between a problem being introduced in the code, and the time it's found.
Another tool we've been using for some time now is the bibisect repositories, which allow us to find the exact code commit where a bug was introduced, increasing the chances that the bug gets fixed and reducing the time until it gets fixed.
Another tool which is fulling working now is a set of scripts called office-interoperability-tools that we use to automatically find document layout regressions in the master code branch compared to other office suites (in our case we use MS Office). Right now we use it with 8,450 files, and I believe it will also have a positive impact on the quality of LibreOffice 6.0.
Finally, it's important to mention the main tool used in QA, Bugzilla, the place where all bugs are reported and triaged. Then there's the wiki page where the QA documentation can be found, and testlink, the application to manage manual tests.
Finally, how can people get involved with the QA community?
The're many ways one can help LibreOffice QA. Probably the simplest one would be: download the latest pre-release build (LibreOffice 6.0 RC2 as of today), install it and use it as you would use LibreOffice in your daily basis (but take into account it's still a pre-release, so it's not recommended to use it with important documents). If you find anything working incorrectly, please report it to Bugzilla.
On the other hand, if you prefer to follow a set of manual tests, you can use testlink (see the documentation for that. We also need help to triage bugs that are not-yet-confirmed, or retest old bugs to see if they might have been fixed.
Lastly, if you're looking for something especially exciting things to do, you can help us to test daily builds, bisect bugs or write UI-tests. Don't hesitate to join the #libreoffice-qa channel and say hello. We'll be grateful to help you with any question or problem you have!
Much gratitude to Xisco and the diligent QA community for helping to make LibreOffice 6.0 a solid release. Their efforts are appreciated by users across the world. Next up, we talk to the design and development communities – more on this blog very soon…
No Responses