02 Feb 2023
The Document Foundation announces LibreOffice 7.5 Community


Berlin, February 2, 2023 – LibreOffice 7.5 Community, the new major release of the volunteer-supported free office suite for desktop productivity, is immediately available for download for Windows (Intel/AMD and ARM processors), macOS (Apple Silicon and Intel processors), and Linux.
Most Significant New Features
GENERAL
Major improvements to dark mode support
New application and MIME-type icons, more colorful and vibrant
The Start Centre can filter documents by type
An improved version of the Single Toolbar UI has been implemented
PDF Export improved with several fixes, and new options and features
Support for font embedding on macOS
Improvements to the Font Features dialog with several new options
Addition of a zoom slider at the bottom right of the macro editor
WRITER
Bookmarks have been significantly improved, and are also much more visible
Objects can be marked as decorative, for better accessibility
New types added to content controls, which also improve the quality of PDF forms
A new automatic accessibility checker option has been added to the Tools menu
Initial machine translation is available, based on DeepL translate APIs
Several spell checking improvements
CALC
Data tables are now supported in charts
The Function Wizard now lets you search by descriptions
"Spell out" number formats have been added
Conditional formatting conditions are now case insensitive
Correct behavior when entering numbers with a single prefix quote (')
IMPRESS & DRAW
New set of default table styles, and creation of table styles
Table styles can be customized, saved as master elements and exported
Objects can be drag-and-dropped in the navigator
It is now possible to crop inserted videos in the slide and still play them
The presenter console can also run as a normal window instead of fullscreen
A video summarizing the top new features in LibreOffice 7.5 Community is available on YouTube and PeerTube. A description of all new features is available in the Release Notes.
Interoperability with Microsoft Office
Based on the distinctive features of the LibreOffice Technology platform for personal productivity on desktop, mobile and cloud, LibreOffice 7.5 provides a large number of improvements and new features targeted at users sharing documents with MS Office or migrating from MS Office. These users should check new releases of LibreOffice on a regular basis, as the progress is so fast, that each new version improves dramatically over the previous one.
LibreOffice offers the highest level of compatibility in the office suite market segment, with native support for the OpenDocument Format (ODF) – beating proprietary formats for security and robustness – to superior support for MS Office files, along with filters for a large number of legacy document formats, to return ownership and control to users.
Microsoft files are still based on the proprietary format deprecated by ISO in 2008, and not on the ISO approved standard, so they hide a large amount of artificial complexity. This causes handling issues with LibreOffice, which defaults to a true open standard format (the OpenDocument Format).
Contributors to LibreOffice 7.5 Community
LibreOffice 7.5 Community's new features have been developed by 144 contributors: 63% of code commits are from the 47 developers employed by three companies sitting in TDF's Advisory Board – Collabora, Red Hat and allotropia – or other organizations, 12% are from 6 developers at The Document Foundation, and the remaining 25% are from 91 individual volunteers.
Other 112 volunteers – representing hundreds of other people providing translations – have committed localizations in 158 languages. LibreOffice 7.5 Community is released in 120 different language versions, more than any other free or proprietary software, and as such can be used in the native language (L1) by over 5.4 billion people worldwide. In addition, over 2.3 billion people speak one of those 120 languages as their second language (L2).
LibreOffice for Enterprises
For enterprise-class deployments, TDF strongly recommends the LibreOffice Enterprise family of applications from ecosystem partners – for desktop, mobile and cloud – with a large number of dedicated value-added features and other benefits such as SLA (Service Level Agreements): www.libreoffice.org/download/libreoffice-in-business/.
Every line of code developed by ecosystem companies for their enterprise customers is shared with the community on the master code repository, and improves the LibreOffice Technology platform.
Products based on LibreOffice Technology are available for major desktop operating systems (Windows, macOS, Linux and Chrome OS), for mobile platforms (Android and iOS), and for the cloud.
Migrations to LibreOffice
The Document Foundation has developed a Migration Protocol to support enterprises moving from proprietary office suites to LibreOffice, which is based on the deployment of an LTS version from the LibreOffice Enterprise family, plus migration consultancy and training sourced from certified professionals who offer value-added solutions and services in line with proprietary offerings. Reference: www.libreoffice.org/get-help/professional-support/.
In fact, LibreOffice – thanks to its mature codebase, rich feature set, strong support for open standards, excellent compatibility and LTS options from certified partners – is the ideal solution for businesses that want to regain control of their data and free themselves from vendor lock-in.
Availability of LibreOffice 7.5 Community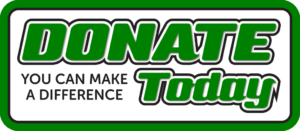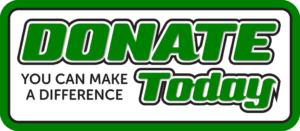 LibreOffice 7.5 Community is available from: www.libreoffice.org/download/. Minimum requirements for proprietary operating systems are Microsoft Windows 7 SP1 and Apple macOS 10.14. LibreOffice Technology-based products for Android and iOS are listed here: www.libreoffice.org/download/android-and-ios/.
For users who don't need the latest features, and prefer a release that has undergone more testing and bug fixing, The Document Foundation maintains the LibreOffice 7.4 family, which includes some months of back-ported fixes. The current version is LibreOffice 7.4.5.
The Document Foundation does not provide technical support for users, although they can get it from volunteers on user mailing lists and the Ask LibreOffice website: ask.libreoffice.org
LibreOffice users, free software advocates and community members can support The Document Foundation with a donation at www.libreoffice.org/donate.
Press Kit
Comments