22 Jul 2022
Join the LibreOffice Team as a Quality Assurance Analyst (m/f/d), 40h per week, remote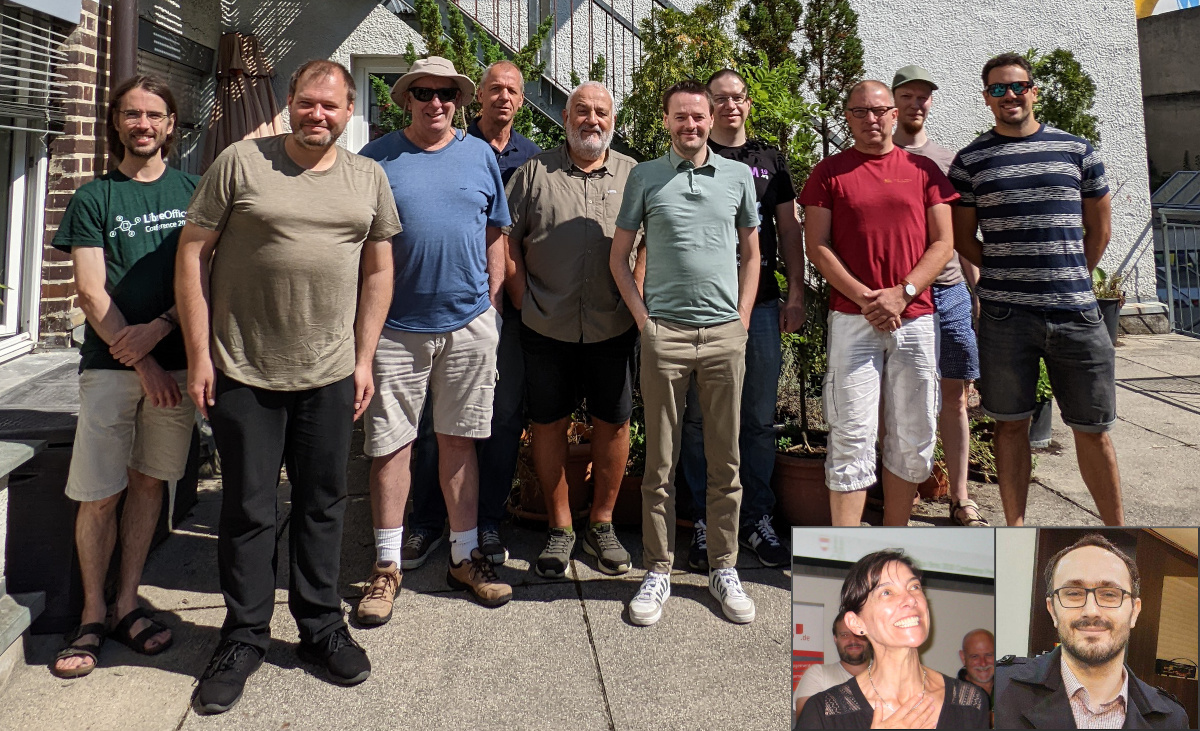 The Document Foundation (TDF) is the non-profit entity behind the world's leading open source office suite, LibreOffice. We are truly passionate about free software, the open source culture and about bringing new companies and people with fresh ideas into our community, especially in the second decade of our project.
Quality Assurance Analyst
To improve the quality assurance process of LibreOffice, the office productivity suite for over 200 million users around the globe 🌎, we're searching for a Quality Assurance Analyst (m/f/d) to start work as soon as possible.
The role, which is scheduled for 40 hours per week, includes among other items:
Help community outreach to encourage more people to join the QA team
Help on-boarding new QA contributors
Foster communication between QA and other teams, like engineering and documentation
Triage unconfirmed bugs that are not handled in a reasonable time
Categorize confirmed bugs
Retest old reports
Analyze regression bugs identified longer than a month
Based on bug categorization support the Board of Directors with Bugzilla metrics about possible impact of development project proposals
Support the Board of Directors in proper understanding of LibreOffice features that may be worth further developing by providing relevant data from Bugzilla
Help with informing decision-making towards improving the ODF standard and file-format interoperability in general
The role requires the following:
Good understanding of office suites and LibreOffice in particular from a user's viewpoint
Understanding of many of the features within each component and ability to learn other features quickly
Understanding of Bugzilla or another bugtracking system
An understanding of quality assurance procedures
Essential understanding of Git
Bonus points if you have:
A firm understanding of bibisect process used in LibreOffice QA
Python coding and/or test automation experience
UX experience
C++ coding experience
Speaking and writing English fluently is a mandatory requirement. Another language like German, Spanish or Chinese is a bonus.
A previously established relationship within the quality assurance team as well as with other teams including development and marketing, and with the users is a plus, but it is not mandatory at the start and can be achieved during the work itself.
As always, TDF will give some preference to individuals who have previously shown a commitment to TDF, including but not limited to members of TDF. Not being a member does not exclude any applicants from consideration.
Here's how a typical day in your new role might look like:
You start your day by looking in unconfirmed bugs. There, you read the bug description and look at the provided samples, and try to find out if the bug is reproducible or not. You try to categorize the bug and add useful information and add relevant people to the page.
You try to determine if the bug is a regression or not, and if it is, bibisect the bug and add the one who has introduced the regression.
You should be able to communicate effectively with the current QA team and also work with the new contributors and help them grow their skills where needed and encourage them to become active in different areas of the QA process. Especially for new contributors, you will introduce them not only to our community culture, but also to our variety of tools and methods including Bugzilla, bibisect and others.
Join us!
TDF welcomes applications from all suitably qualified persons regardless of their race, sex, disability, religion/belief, sexual orientation or age.
All jobs at The Document Foundation are remote jobs 🌟, where you can work from your home office or a co-working space. The work time ⌚ during the day is flexible, apart from very few fixed meetings. The role is offered as full-time, 40 hours per week. For technical reasons we are currently accepting applications only from countries where remote.com offers active payroll services.
Are you interested? Get in touch! We aim to schedule the first interview within two weeks of your application. You can also approach us anytime for an informal chat to learn about the role or in case of questions.
TDF welcomes applications from all suitably qualified persons regardless of their race, gender, disability, religion/belief, sexual orientation or age. Don't be afraid to be different, and stay true to yourself. We like you that way!
We are looking forward to receiving your application, including information about you, when you are available for the job, and of course your financial expectations. Pointing to public repositories with your code is very helpful. Please send us an e-mail to qa.application@documentfoundation.org no later than September 1, 2022. If you haven't received feedback by September 30, 2022, your application could not be considered.
Note: We do not accept agency resumes. Please do not forward resumes to any recruiting alias or employee.
Comments