06 Jul 2022
Join the LibreOffice Team as a Web Technology Engineer (m/f/d), 10-20h per week, remote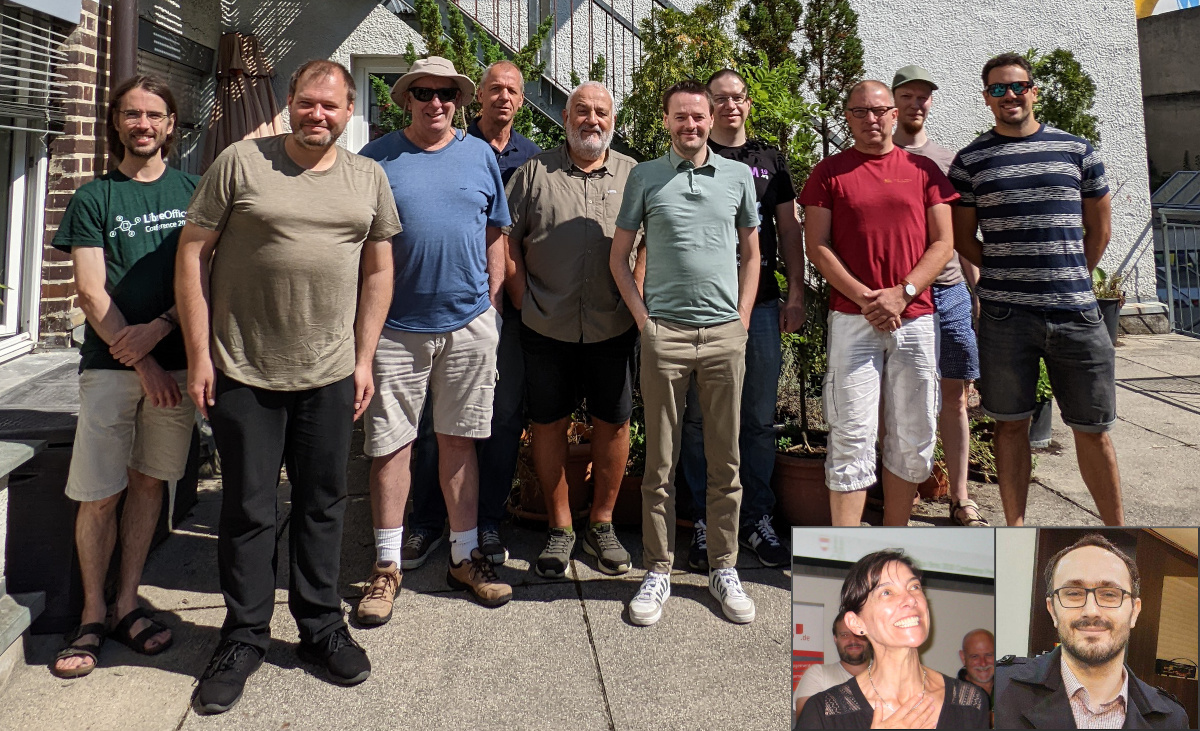 The Document Foundation (TDF) is the non-profit entity behind the world's leading open source office suite, LibreOffice. We are truly passionate about free software and the open source culture.
To provide high quality tools for our contributors, together working on office productivity for over 200 million users around the globe 🌎, we are searching for a Web Technology Engineer (m/f/d) to start work as soon as possible.
As our future Web Technology Engineer, you work with a great team and collaborate with volunteers around the globe to:
Maintain and improve the user-facing (frontend) part of our web applications. This includes external and internal applications, and some custom projects.
Implement features and fixes to the applications we use (see the list below for some examples)
Take care of localisation needs and accessibility requirements for our tools
Make as many of our web-based tools as possible usable both with desktop and mobile devices
Evaluate web technologies and bring them to TDF web services
To succeed in this new role, you ideally already have some of the following skills:
Self-driven and a motivated team player
Fluent in HTML and CSS
Demonstrable JavaScript coding experience of at least three years
Some experience with TypeScript
Experience in backend development (e.g. Django and Python) and/or system administration is a plus
Contribution history in FLOSS communities is a plus
Design skills are a plus (UX or visual)
Experience in implementations conforming with accessibility requirements is a plus
Previous experience in remote work
Fluent written and spoken English is a mandatory requirement
Examples of the technologies and applications we use:
All jobs at The Document Foundation are remote jobs 🌟, where you can work from your home office or a coworking space. The work time ⌚ during the day is flexible, apart from very few fixed meetings.
Are you interested? Get in touch! We aim to schedule the first interview within two weeks of your application. You can also approach us anytime for an informal chat to learn about the role or in case of questions.
TDF welcomes applications from all suitably qualified persons regardless of their race, gender, disability, religion/belief, sexual orientation or age. Don't be afraid to be different, and stay true to yourself. We like you that way!
We are looking forward to receiving your application, including information about you, when you are available for the job, and of course your financial expectations. Pointing to public repositories with your code is very helpful. Please send us an e-mail to webtech.application@documentfoundation.org no later than August 12, 2022. If you haven't received feedback by September 9, 2022, your application could not be considered.
Note: We do not accept agency resumes. Please do not forward resumes to any recruiting alias or employee.