16 Jun 2021
Hossein Nourikhah joins the TDF team as Developer Community Architect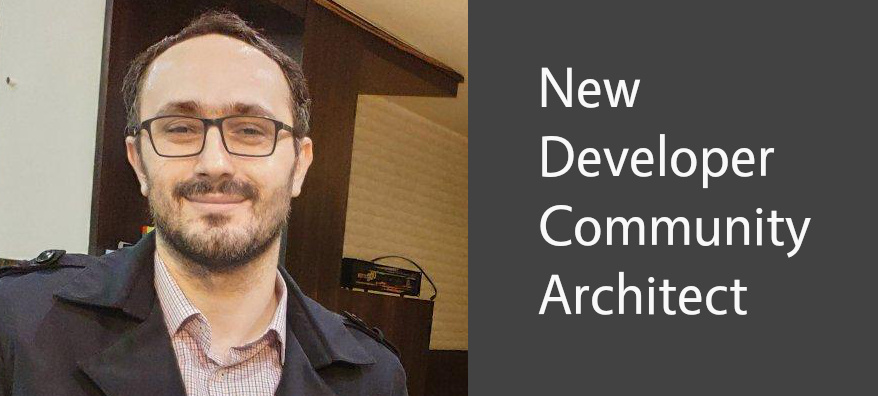 Next week, Hossein Nourikhah will join the team at The Document Foundation, the non-profit behind LibreOffice, as Developer Community Architect. Hossein is a developer, university lecturer and FOSS advocate. He writes programs, teaches programming to students, and is an advocate for the use of free software applications, because they have a huge positive impact on the quality of our life by providing the essential freedoms that we all deserve.
Hossein has a B.Sc. in Computer Engineering (Software) from Isfahan University of Technology, and a M.Sc. and a Ph.D. in Information Technology from Amirkabir University of Technology, also called the Tehran Polytechnic. Since 2016 he has been an instructor at the Amirkabir University of Technology, teaching various courses including C/C++ programming, operating systems, software design, and many others.
Hossein started programming in BASIC and Pascal when he was 12, and after two and a half decades he is still involved in programming for fun and profit. He has worked with several programming languages, including C/C++, Java, Pascal, PHP and many more.
Industry experience
In addition to the university activities, including teaching and research, Hossein has several years of experience in the industry, working at various software/hardware companies as a C/C++/Java programmer – and lately as a software team manager and lead developer.
Hossein's work experience ranges from web development with PHP to industrial application development with C++/Qt. He considers Qt a great platform for C++ software development, and he likes it very much as a clean and lovely tool.
Hossein has worked with many programmers as mentor, helping them to improve and reach their potential in software development by better understanding programming languages, libraries and tools. He feels great when he can empower other people, also because this helps him to expand his knowledge and understand things much better than before.
As Developer Community Architect, Hossein will be responsible for attracting new contributors to the LibreOffice project by identifying and onboarding new potential developers, building relationships between them and the community, and introducing them to TDF's communication channels – where they will meet fellow co-hackers. He will encourage everyone's contribution, and show community members ways to grow by bringing the more skilled contributors in contact with existing experts in the various fields for even deeper learning.
We're happy to have him on board, and look forward to working with him!
No Responses